Is "everything bigger in Texas"? That's one common saying associated with the Southern U.S. state. While it may not literally be true, one can say that Texas has its own distinct personality – one of the largest personalities of any state in the country. This makes it a must-see state in which to experience U.S. culture! Read on to learn why you should consider Texas for its diversity of culture, food, and city vibes mixed with beautiful nature.
The "Lone Star" State
Texas is referred to as the "Lone Star State" because of its flag, which symbolizes independence from Mexico in 1836. Independence is a trait many people in the U.S. identify with, and many Texans are particularly proud of this heritage. The concept of independence, and the state of Texas, are also both associated with cowboys.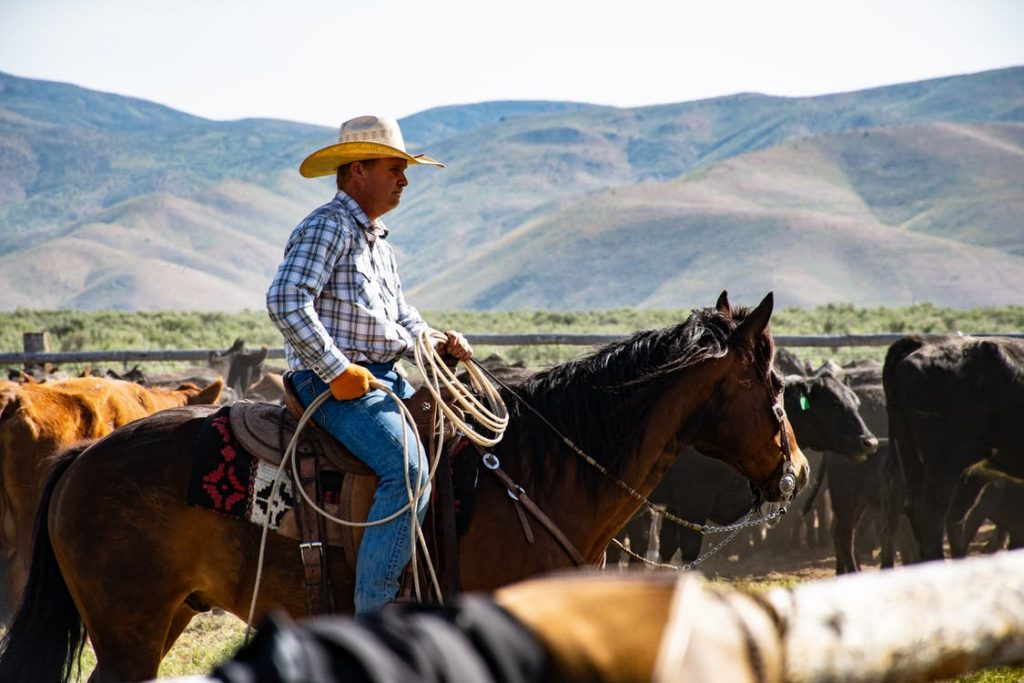 Cowboy culture
Texas is full of cowboy imagery. Historically, a "cowboy" was a job: men on horses would guide cattle in particular directions. The Texas Historical Commission notes that:
Cattle drives in Texas originated about 300 years ago… Herds of cattle roamed with abandon in the wilds of Texas and were driven northward by cowboys to railroads where the beef was sent to populated cities in the U.S.
Many Texas songs reference cowboys. This is particularly true of American "country" music, often associated with Texas but also popular across many other regions in the U.S. The host family of Mexican au pair Ana loves country music and playing guitar. "I am learning from their favorite artists and musicians," she said.
In addition to music, cowboy hats, boots, and belt buckles are commonly worn with pride throughout the state. (Planning a shopping trip? The Houston Chronicle can recommend a few places to buy cowboy boots in Texas. Be warned, though, that cowboy boots can take quite some time to break in.) One of the state's American football teams, based in Dallas, is even called the Cowboys. Former U.S. President (and Texas governor) George W. Bush was often pictured in a cowboy hat and boots when not in the White House.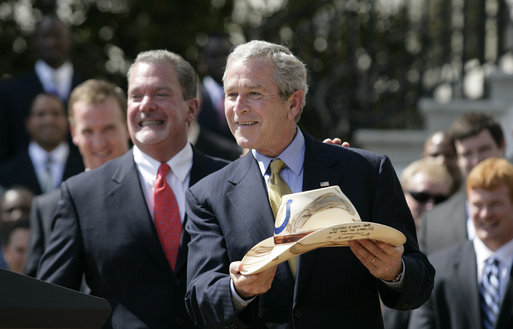 Food in Texas
And what do cowboys do? Traditionally, they herd cattle. So it's no surprise that beef is a key part of Texan cuisine. Texans like steaks and barbecued meat. The latter, usually shortened to "BBQ," is found in many U.S. states, but uniquely prepared in Texas and a must-try experience when you visit. According to Encyclopedia Britannica:
Texas barbecue has a number of influences, including the meat-smoking techniques of 19th-century immigrants from Germany and Czechoslovakia who settled in the central part of the state… Barbecued beef brisket starts as a tough cut of meat from the breast or chest of a cow. It is then rubbed with salt and coarse pepper (occasionally with cayenne and garlic as well) and slowly smoked, traditionally over oak in central Texas but sometimes over charcoal… Brisket is also used in another Texas dish, the BBQ beef sandwich, in which the "burnt ends" of the meat are chopped, slathered with a sweet or spicy sauce, topped with onions, and served on a bun.
Because of Texas's history with—and closeness to—Mexico, that country has influenced Texas cuisine as well! Tex-Mex is a blend of the two cultures' foods that can be found all over the state, characterized by "heavy use of shredded cheese, beans, meat (particularly chicken, beef, and pork), peppers, and spices, in addition to flour tortillas."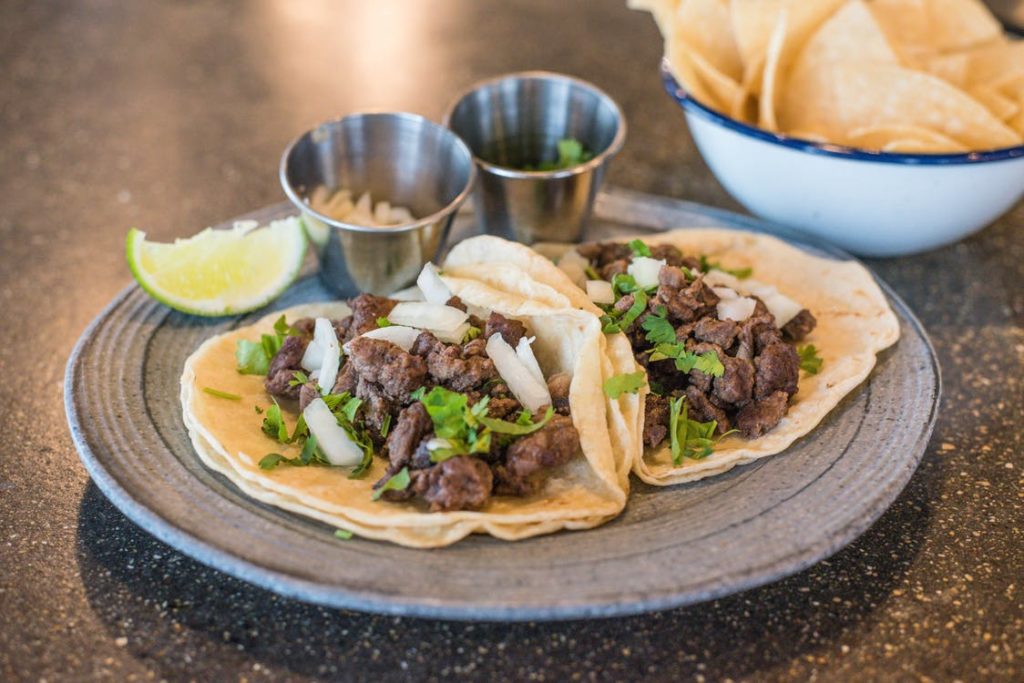 Steak and Tex-Mex aren't the only cuisine you'll find in Texas. Curious what else there is? The Food Network prepared this list of traditionally Texan cuisine and the Dallas Morning News has some advice on where in the state to find them. (Both complete with pictures; don't click on an empty stomach 😋) Even the little differences are noticeable to au pairs:Ana notes that her host kids' "breakfast basics are bacon, pancakes, and eggs." Large meals may be an American stereotype, but the sheer size of this one makes it "a very Texan breakfast."
The Major cities in Texas
Austin
Austin is a city currently in the middle of major growth. What was formerly a mid-sized city is sprawling, fueled in part by corporations such as Tesla and Samsung. But there's more to see in Austin than just another U.S. city; there's a strong "alternative" vibe here, supported by large, well-known (especially on social media!) festivals such as South by Southwest and Austin City Limits Music Festival.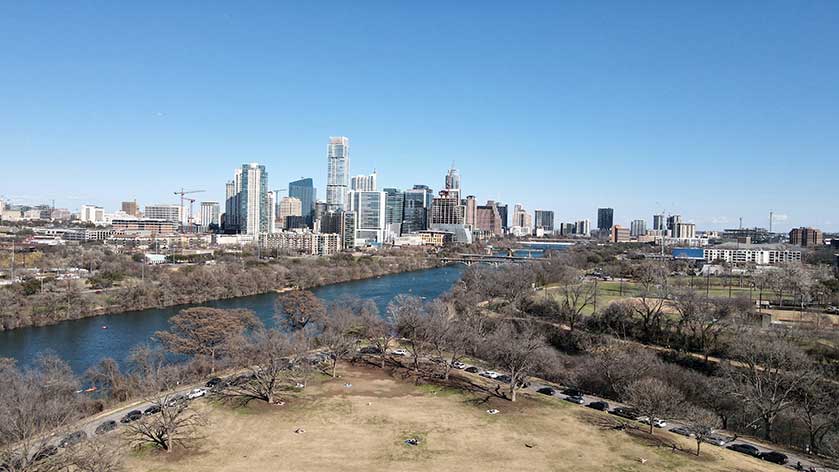 There are plenty of outdoor activities in Austin as well! If you want to see the city quickly and intimately, consider one of the several types of scooters or bikes available for rent around the city! If you're looking for something a bit more exerting, consider a hike up Mount Bonnell! Afterwards, cool off in a nearby lake, such as Lake Travis or Lake Austin, with a jet ski!See this Yelp list for other outdoor fun!
There is also a growing area of retail stores with modern, stylish surroundings that stretch along South Congress Avenue outside of the central business district if you're feeling like shopping or want to explore some unique dining experiences or grab a coffee.
Speaking of food: in Austin, that's worth your time as well! There is, of course, BBQ, such as Terry Black's BBQ, and also other delicious treats, like Jeni's Ice Cream!
Houston
Beyoncé's hometown of Houston is Texas's fourth-largest city, and au pairs have taken notice. "It's a very big city," says Ana, "with a huge freeway that at first I was scared to drive on." But she got used to it: "Now I enjoy it so much. I love to see the skyline especially at night." Ana recommends going to the Houston Zoo – particularly to see the lights at night – hang out downtown, and visit NASA's "Space Center Houston." Houston has its own football team as well: the Houston Texans!
Au Pair USA Local Coordinator Caroline, a Texas native, also has some recommendations for Houston:
Dallas/ Fort Worth
The separate Texas cities of Dallas and Fort Worth are so close together that they're often referred to as "Dallas–Fort Worth," or "DFW." There's plenty to love in DFW:

San Antonio
San Antonio, the closest big city to the U.S. border, wowed Ana. "It reminded me of my beloved Mexico," she said. It's got a strong sense of colonial history and Mexican heritage…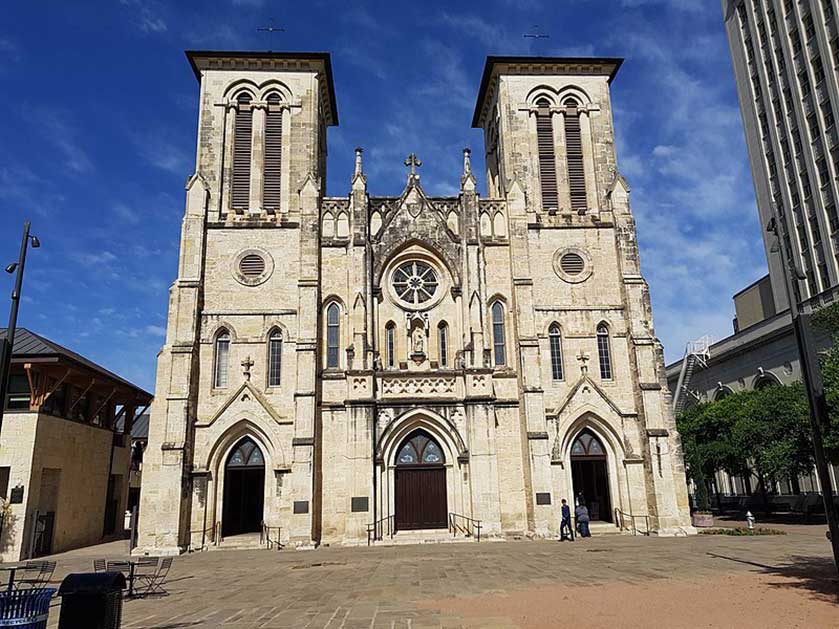 … in addition to more modern things, such as very-Instagrammable rooftop pools: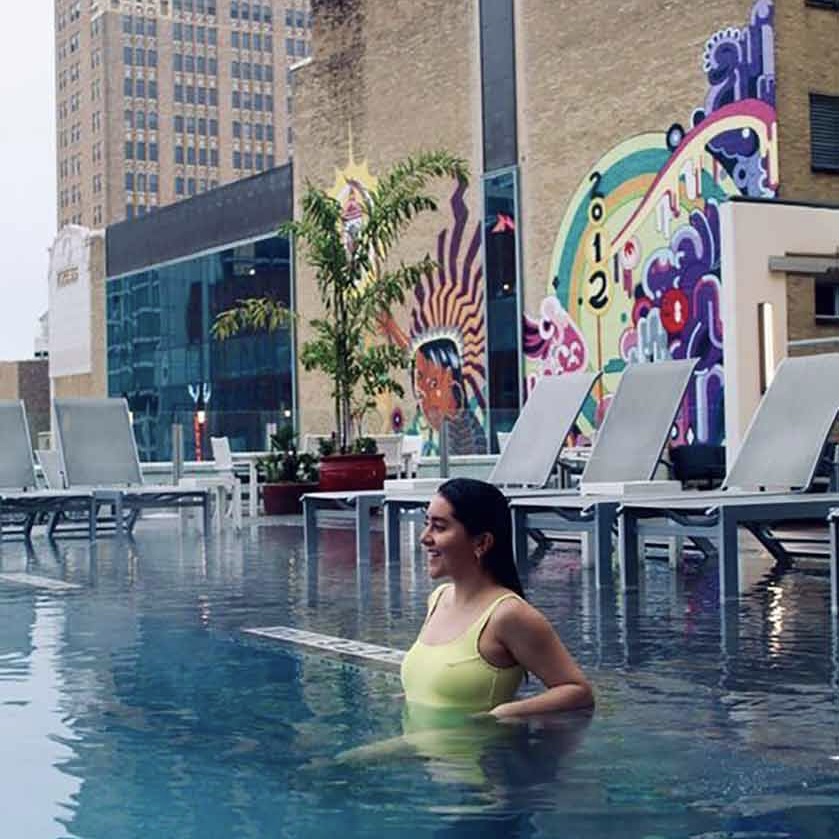 Caroline has a few of her own San Antonio recommendations:
Culture and language exchange in Texas
So, is everything bigger in Texas? Maybe not. But, as an au pair, you'll have an enormous amount of opportunity to exchange culture in the Lone Star State. Because of the blend of Mexican and American culture, you'll easily be able to use – or learn and practice – the Spanish language. This blend is one contributor to the state's increasing diversity: the Texas Tribune notes that "people of color currently make up 95% of Texas' population growth," and that this growth extends to both suburbs and cities.
There are many great states in the USA, and this blog is part of a series that we hope will help you find out more about where you might like to au pair when considering the U.S. (The first in the series is all about why you should consider being an au pair in New Jersey). You can learn all about our Au Pair USA program here. And when you're ready, the first step in the application process is to fill out the information here.