Sharing your native language with your host kids can be one of the most rewarding aspects of being an au pair! Did you know that, aside from your bubbly personality and childcare experience, the prospect of their children learning another language might have been a primary reason that your host family selected you? Scientific studies have proven that learning a second language at an early age helps to develop young brains more quickly through critical thinking, memorization, and problem-solving.
As an added bonus, this will also help you improve your own English. You'll learn new vocabulary and grammar as you teach words and phrases in your own language to your host family. It's a win-win for everyone!
Here are some ideas to exchange languages and cultures with your host kids through everyday activities.
Songs
In a post-Barney world, we now have songs for waking up, cleaning up, eating our food, and going to bed. What more natural way for kids to learn a new language than to learn the same types of songs from other countries? The alphabet and numbers songs from your country are great options to have everyone singing in no time!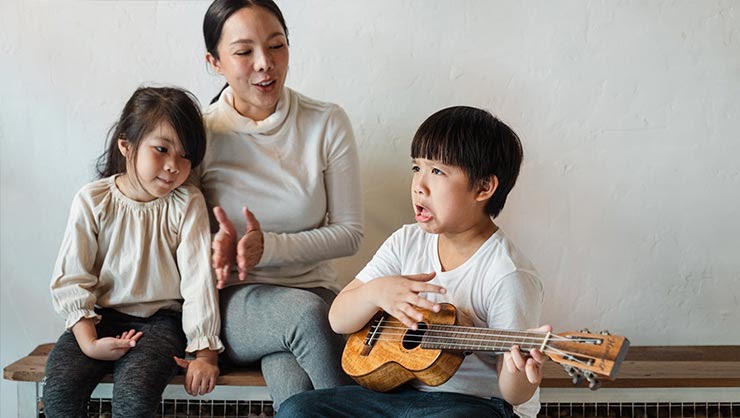 Label household items
Labeling household items in your native language, as well as in English, will help both you and the children retain common vocabulary words. Try toothbrushes, kitchen appliances, bedroom furniture, and electronics to start. In Seattle, au pair Marrit helps kids practice her language by covering the host family's entire home in sticky notes with the Dutch, Frisian, and English words for household items. On any given day in the house, one might open drawers to find yellow pads labeled "lepel" covering the spoons, or open the fridge to find "koelkast" posted on the "duer."
Storybooks
Even if your host kids won't know all of the words in a picture book, reading and talking about the premise of the story is a great way to learn about different cultures' folktales and traditions, as well as new words. Beautifully illustrated books are much more fun to learn from than a textbook!
Here's a tip: start small, and read books related to your culture even if there is no foreign language component. Au pair Hanna, for example, shared the English version of the German classic Grimms' Fairy Tales. Then, when the kids are ready, you can take it a step further. Au pair Carol introduced her kids to bilingual book Am I Small? to help them practice English and learn Portuguese at the same time!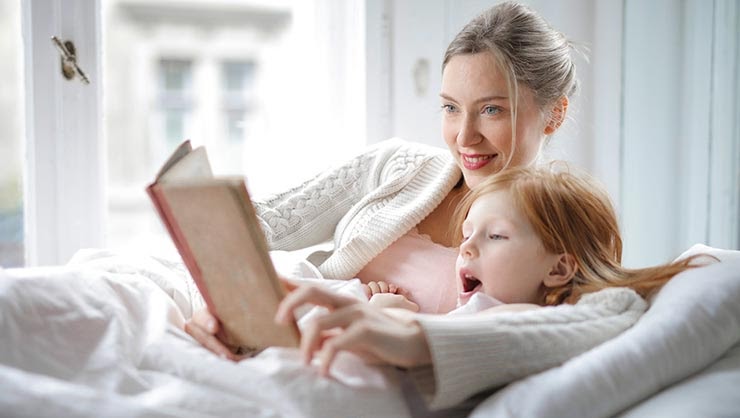 Art projects
Are your host kids budding artists? Ordering coloring books with descriptive text in other languages is a great way for kids to learn new words while their brains are actively thinking about the colors and scenery they're completing. With your help explaining the theme and words in the book, their understanding of what they are creating will be absorbed while also learning about a new culture.
Art projects can also be a fun, educational follow up to a silly movie. Au pair Poppy, for example, watched The Princess and the Frog and then made frogs and other critters out of construction paper, learning the animals' names along the way!
Games
Finally, games are a great way to introduce words to kids. You can play "Guess Who" and teach them adjectives describing people, play "Uno" for numbers and colors, and memory games, such as card matching, for general vocabulary.
Remember, language skills are a two-way street! (That's an English metaphor for two people working equally as hard on a task 😉) You may be worried about your English skills, and your host family may be curious as to how they will effectively communicate with you. The important thing to remember is to be patient and creative. But don't take our word for it! One of our stellar au pairs, Lucas, can offer some more advice about language learning and creativity!