---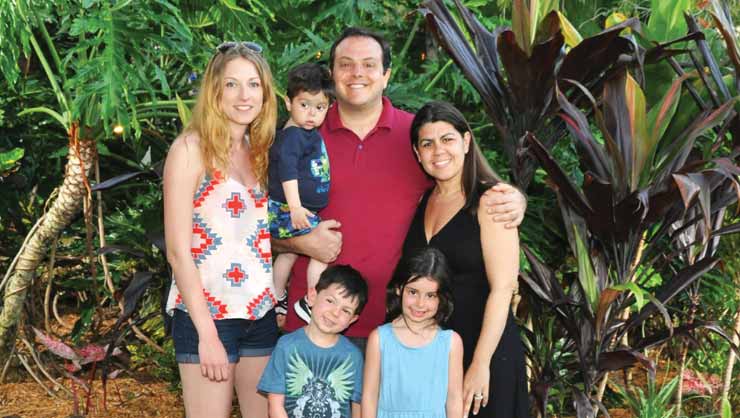 Coming to a new country and living with a host family is nerve-wracking for even the most experienced au pairs. One thing you don't need to worry about when au pairing with Au Pair USA? Your well-being.
Here are five reasons why au pairing with us is a safe option for young adults.
1. InterExchange is designated and regulated by the US Department of State.
When you come to the U.S. as an au pair, you arrive on what's called a J-1 Visa. Only 16 au pair agencies in the U.S. are granted these visas by the government, and InterExchange is included in that group. In fact, we are one of the most experienced au pair agencies with over 50 years of history. The J-1 Visa is supported by government regulations that are designed to protect your well-being. Here at InterExchange, we make sure that all government requirements are always followed by every host family and au pair.
2. Each host family is thoroughly vetted.
Our host families are so excited to welcome you into their home. Every InterExchange family must complete a comprehensive application to the program and is also vetted in-person by our local staff. By the time you arrive to your host family, we've made sure that their home is appropriate for housing you and that they understand what it means to work with an au pair. We hear time and time again how deep the bond is between a host family and their au pair- it's a relationship that lasts a lifetime. In fact, many host families get to know their au pair's natural family whether via social media or international vacations!
3. You receive face-to-face assistance in your community.
Every au pair is assigned a Local Coordinator (LC) who lives within an hour of the host family. Your Local Coordinator comes to your host family's home shortly after you arrive in the USA. Your LC will help you settle into your new home and will check on you regularly via email and phone. You'll also see your Au Pair USA Local Coordinator each month at meet-up events with the other au pairs, which is the perfect way to make new friends.
4. We are available by phone 24/7.
Day or night, weekday or weekend, holiday or working day, you'll always be able to reach an InterExchange staff member if needed. InterExchange has a 24/7 phone number for both host families and au pairs to access if an urgent situation ever arises. You are never alone- we are always here to help.
5. You'll learn and grow in a supportive environment.
We work hard to create a wonderful experience for you throughout your au pair year and because of that, you'll grow in so many ways while in the USA. Your English will improve, you'll gain confidence, learn how to cope with homesickness, and become a more mature person overall. Being an au pair pushes your comfort zone so you can develop both personally and professionally. Leave the details up to us and focus on being the best au pair you can be!