When you think of an American state with sunny beaches, beautiful ocean views, and lots of families enjoying fun amusement rides, you probably think of California. But all the way on the other side of America is another summertime beach destination that also happens to be close to the great cities of New York City and Philadelphia. We're going to let you in on a little secret, New Jersey is one of the most popular destinations for au pairs. In fact, despite its small size, New Jersey hosts the second highest number of au pairs per capita of any U.S. state. There are many reasons you should consider being an au pair in New Jersey, also known as the Garden State.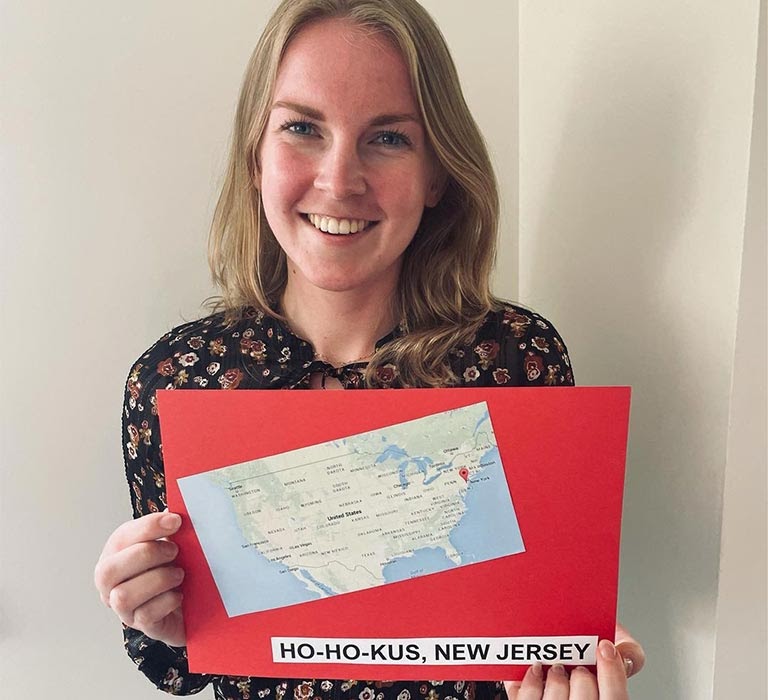 The beaches and nature of New Jersey
You'll find plenty of Instagram-worthy outdoor adventures in New Jersey, which is also known as the "Garden State" because of its beautiful nature. Let's start with the Jersey Shore! You may have heard about the old reality TV show of the same name, but there's more to it than that!
The Jersey Shore is long; it consists of about 141 miles (or 226 kilometers) of beach along the Atlantic Ocean. Because it's so long, there are many towns and areas, each offering their own experiences! Au pair Lara loved Wildwood, a beach city on the southern end of the coast.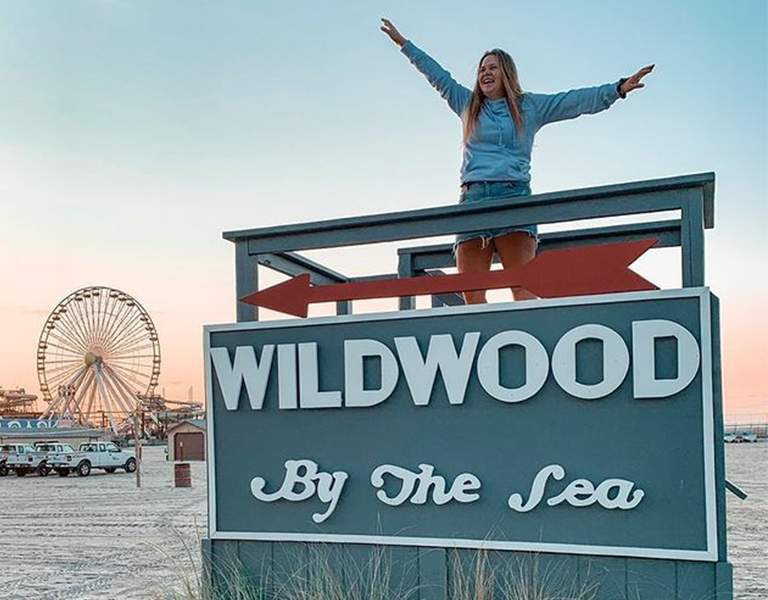 "I went parasailing on the beach," says Lara, "Rode in a Ferris wheel, and had a delicious açaí bowl on the boardwalk. I went last year for the last weekend of summer; it was a great way to end the season!"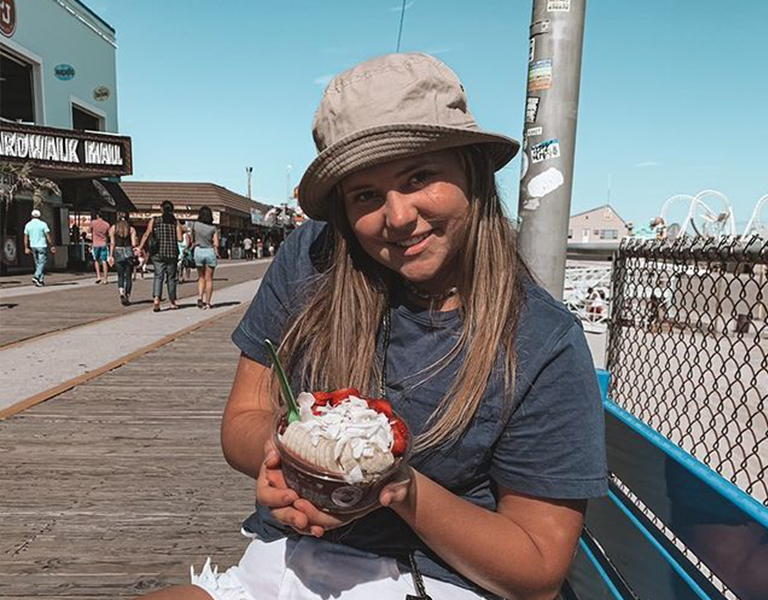 Other great locations on the Shore include Atlantic City, or "AC." Because of its many themed casinos, it's often compared to Las Vegas, but AC offers more than gambling! You can spend an afternoon wandering its own beachside boardwalk!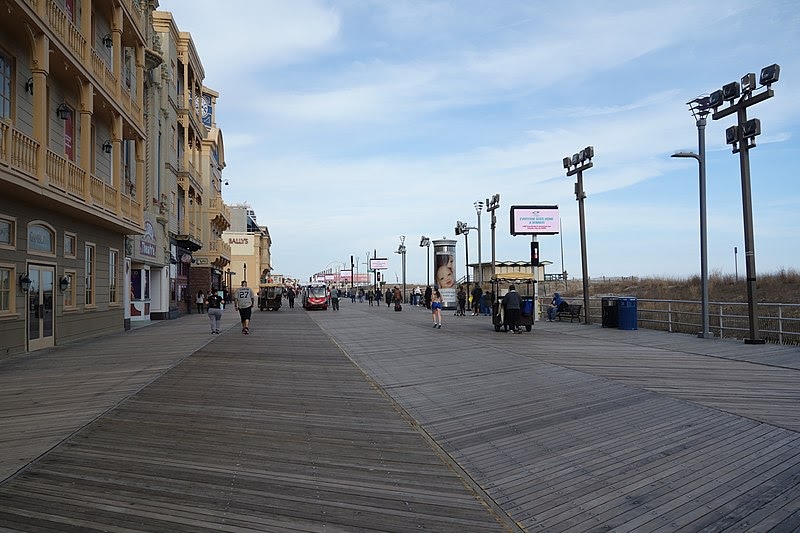 Travel far enough west, and you'll start to see more rugged terrain. Lara recently took a hiking trip to Delaware Water Gap with fellow South Africans. "The view was amazing," she says. "We even saw a snake!"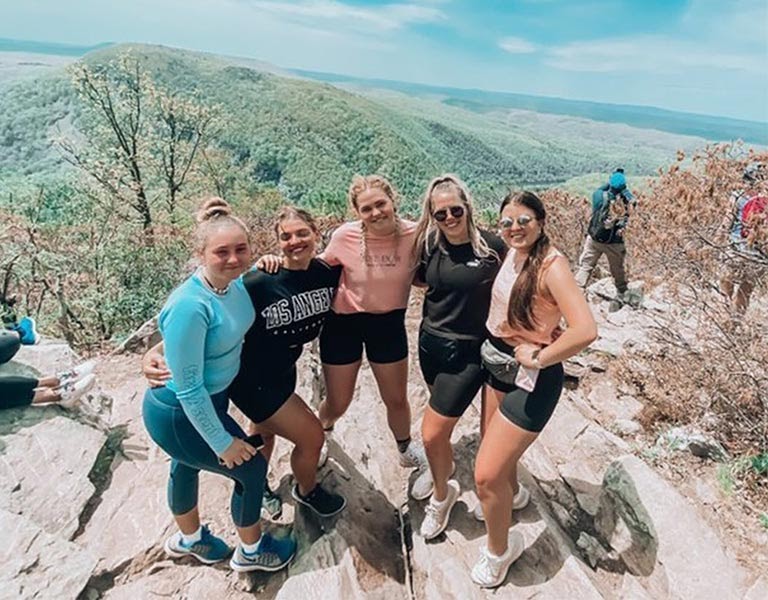 Shopping and theme parks in New Jersey
As an au pair, there will be times when you want to – using an American expression – "let off some steam" and relax. New Jersey has two great options for this: theme parks and discount shopping. Six Flags Great Adventure, in mid-Jersey, is one of the region's biggest theme parks. (Although that certainly isn't the only one!)
And of course, au pairs love the many shopping malls in the state. (Another Western expression: "retail therapy"; shopping can heal many emotional wounds!) Lara recommends Menlo Park Mall in Edison, Short Hills Mall in Essex County, and Livingston Mall in (you guessed it 😂) Livingston. Finally, if you're looking to combine your shopping experience with a theme park adventure, you have to check out American Dream in East Rutherford.
Cultural and language exchange in New Jersey
Every year, thousands of au pairs come to the USA to participate in cultural exchange and to practice their English. You'll find plenty of opportunities for both in New Jersey! Au Pair USA's James Song, a New Jersey native, notes that "the state is incredibly diverse. I grew up in a very multicultural area with a heavy Italian-American influence but also Korean, Hispanic, Black, Greek, Turkish, Indian, etc. It was a crash course on multiculturalism!" James noted that practicing other languages came easily in the state: "I met friends' grandparents who only spoke Sicilian Italian, we quickly picked up basic Spanish, and I spoke Korean with my fellow Korean classmates."
South African au pair Juan Marie discovered this was true. She arrived in the USA to find herself in… Italy? Juan Marie was delighted to learn about the Italian-American heritage in her new state of New Jersey.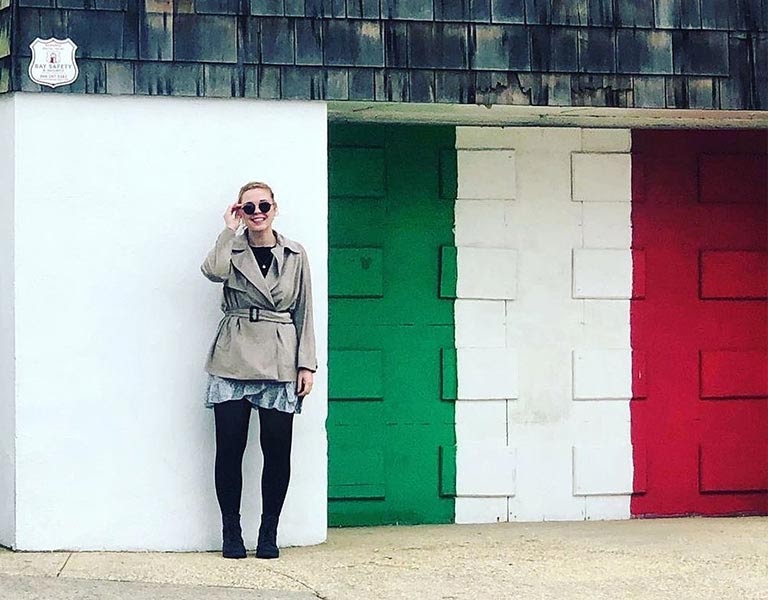 It's easy to get around (and out of 😂) New Jersey
Part of what contributes to the state's cultural diversity is how easy it is to get around. One of the great things about New Jersey is the access to many public transportation options. Amtrak is a great way to visit the states near Jersey, and also to take longer cross-country trips! New Jersey Transit and PATH are options for shorter travel; you can take advantage of them when taking day trips in and around the state.
We mentioned above how close New Jersey is to New York. In fact, New York City is right across the river from North Jersey, and Philadelphia is a quick trip from the western parts of the state. Being an au pair in the USA wouldn't be complete without a trip to both cities. We've all seen the glitz and glamour of NYC on our social media feeds. But au pair Alejandra from Mexico, currently based in the Philadelphia area, loves her new community for its culture and art spaces.
Alejandra has a bit of advice that's applicable as a future au pair considering where to live: "My favorite part of being an au pair," she says, "is the opportunity to explore a new city as a local!" Want to read more about local travel advice? Read about a few au pairs' adventures exploring the areas around their new homes!