When Pablo, a 25-year-old Au Pair USA au pair from Spain, matched with his American host family, he expected the typical things anyone who decides to become an au pair would expect. As a participant of a cultural exchange program, he knew he would be helping his host family with childcare and teaching them about his culture, and they'd be helping him assimilate to life in the USA and perfect his use of spoken English.
Pablo takes care of three school-aged boys and definitely does the basic au pair duties he imagined, like driving them to school and packing their lunches. But he also took on an exciting and unexpected role a few months ago when his oldest host kid, Ben (11) started coloring shoes.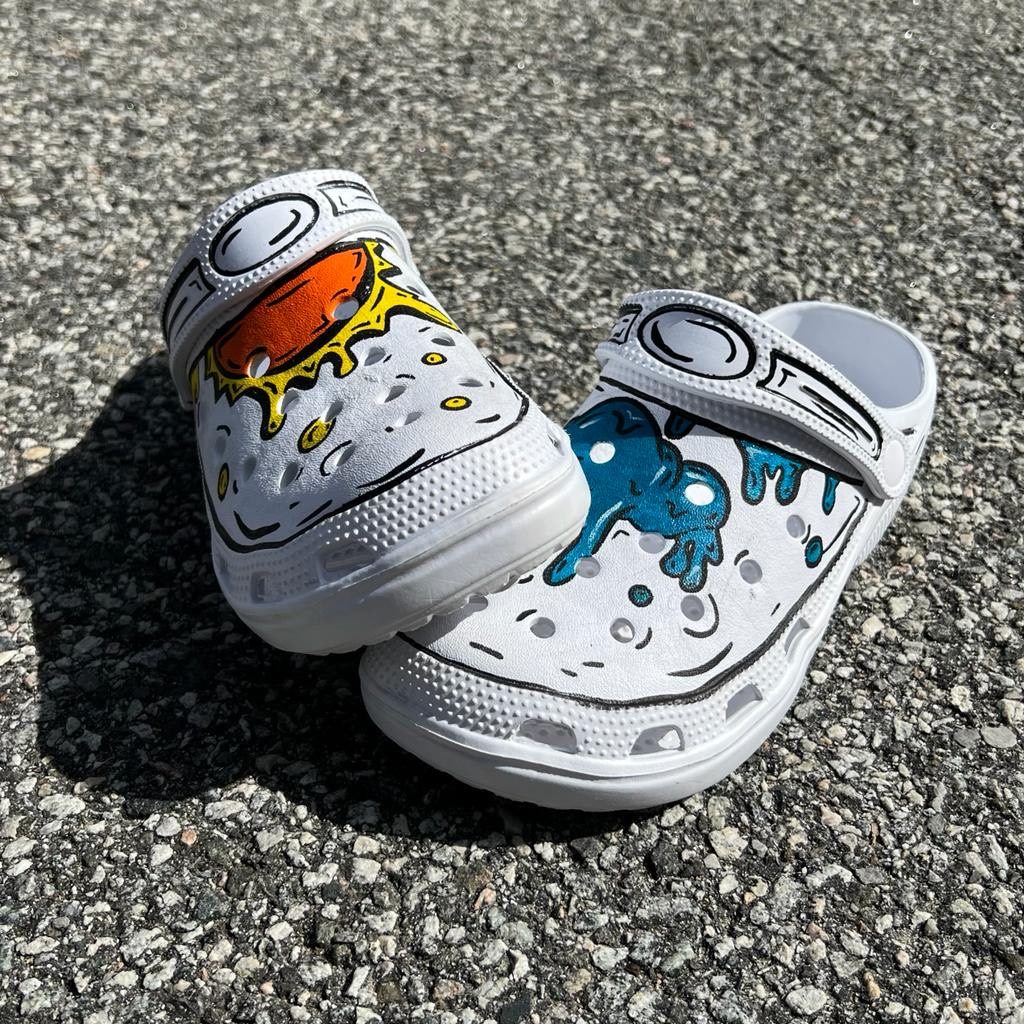 It all started when Ben got a new pair of shoes he didn't love. Since he's into art, he decided to decorate them and make them a little more fun and interesting. The colorful shoes turned out great and got lots of people's attention. Ben started doing the same for other members of his family and some friends who liked the shoes he had painted. When Pablo saw how creative and talented Ben was, he also asked him to design a pair of shoes for him.
It was soon suggested that Ben not only paint shoes as a hobby, but perhaps turn this creative outlet into a business. Pablo, a business school graduate whose favorite class had been marketing, stepped up to help Ben create a logo for his new business, an Instagram account, and advise him on hashtag and SEO strategy. And that's where B18Customs began.
Pablo continues to support Ben in his entrepreneurial venture. He offers Ben tips on photographing his colorful shoes, advising him on the best lighting to use, experimenting with opportune times of day to snap the shots, and which backgrounds will look best. He even lets Ben take the photos using his phone, since he's got a better camera at the moment.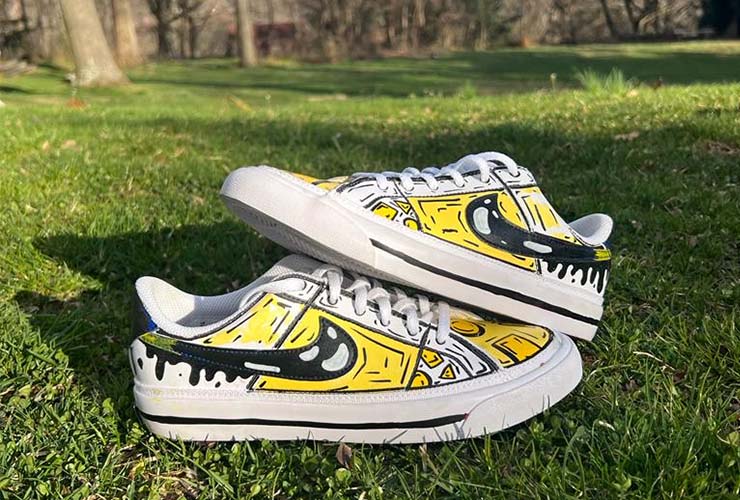 Ben has now taken on an investor (his mom) as his business and need for supplies grows. Ben expects he'll be able to fulfill more orders over the summer when his school and baseball schedules are less demanding than they are now.
Pablo, whose au pair year ends this August, has decided this will not be the end of his cultural exchange experience. He's decided to extend his program, and while he's had an incredible time with his current host family, he wants to check out other parts of the U.S. for his extension year. When asked what advice he'd give to new au pairs deciding to embark on this journey, he said, "You will learn more from your host kids than you actually teach them." Even though Pablo has been an invaluable resource to Ben with B18Customs, Pablo feels like he got the better deal learning so much from his host family this past year.
If you're ready to join the Au Pair USA family and start your au pair experience, start here. For over 30 years, Au Pair USA has been successfully matching au pairs with American host families. Who knows what your experience will surprise you with!