This past March, Au Pair USA Local Coordinator and former au pair Anderson Camargo took his group of Southern California au pairs to volunteer at the Los Angeles Marathon. Anderson heard about the opportunity through the U.S. Department of State and thought it would be a unique way to host a monthly cluster event while giving back to the community.
Anderson coached his au pairs that volunteering at the event would be a lot of work. They'd have to wake up early, arriving by 6:45 a.m., but there was a possibility they'd also see some celebrities running throughout the day. Despite the necessary early rising, Anderson said:
The energy was great. We walked half a mile and arrived at the water station. We received instructions and volunteer shirts. We started to set up water tables by filling up cups and lining them up in multiple rows. Then we waited for runners to start arriving.
~ Anderson Camargo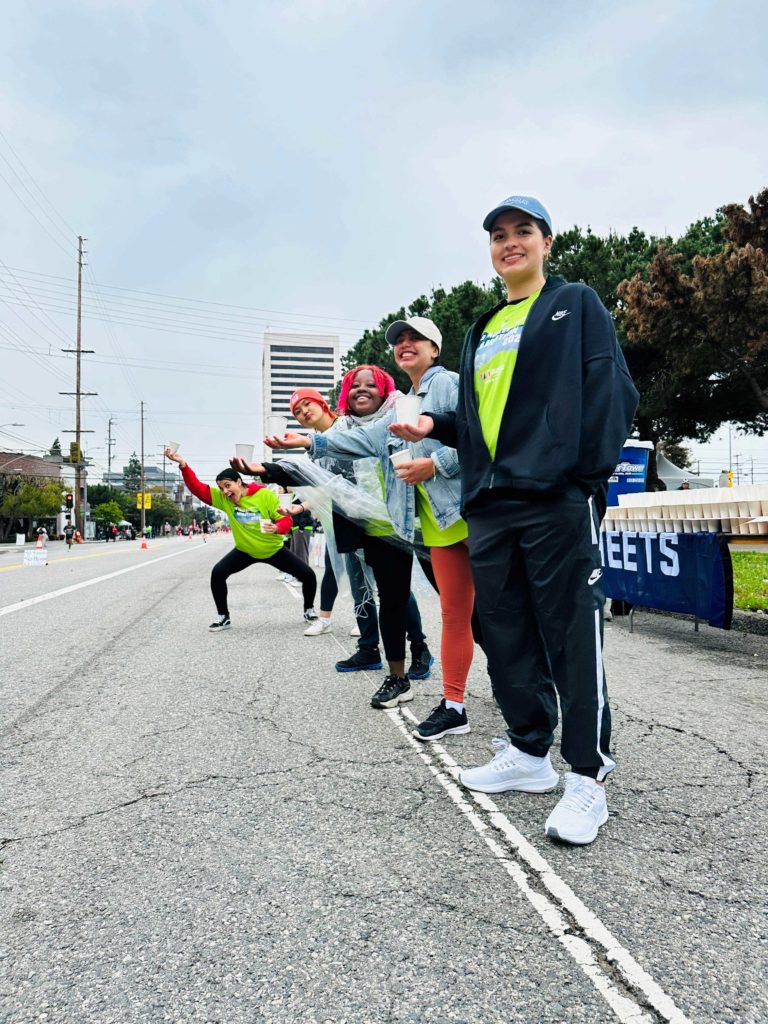 Anderson recalled that over 60 local au pairs present from various agencies were there, chatting and getting to know each other. It was an incredible opportunity to experience cultural exchange not just from a U.S. perspective, but from a global one with au pairs from all over the world working together.
As the competitive runners started arriving, everyone was excited to give them the water. Anderson's group of au pairs were placed at Mile Marker 24, with a slight uphill leading up to them. He recalls many runners were tired.
"They were exhausted at this point. They only had two more miles to go."
~ Anderson Camargo
After a few hours, more and more runners made their way past their mile marker. Au pairs started energetically shouting "Water!" to help bring the runners' attention to the resources available.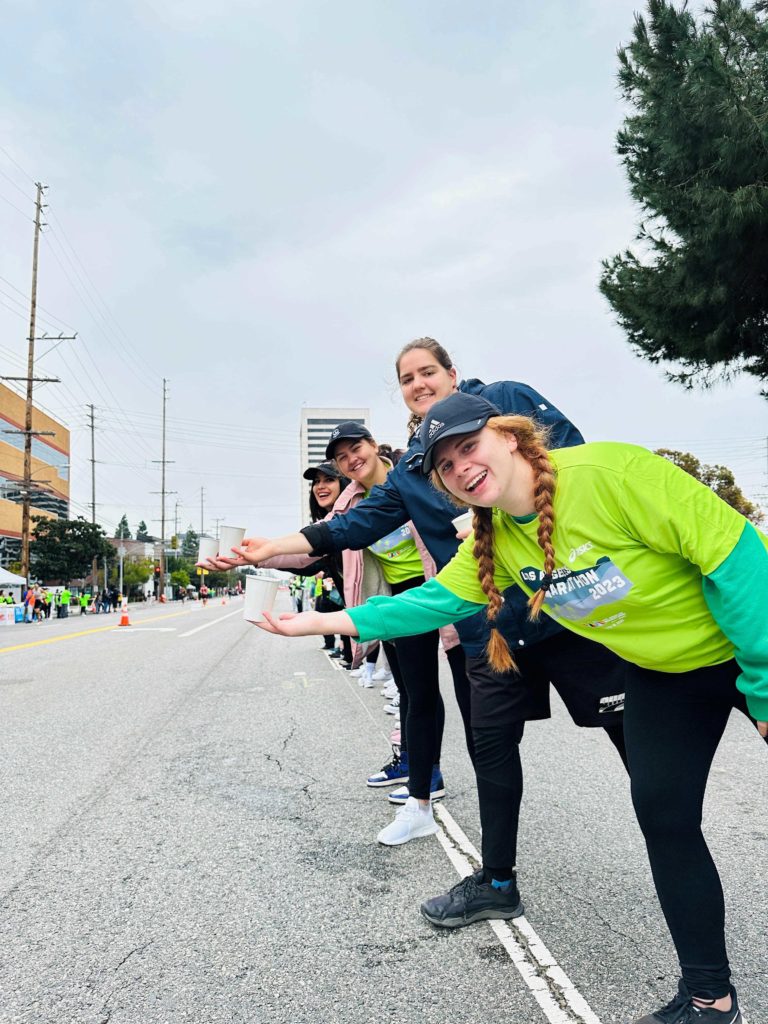 An incredible insight Anderson noticed was the au pairs' ability to work as a team with little to no instruction.
"Around 11-12, we were running out of water. The sea of people had been coming in, so we needed to refresh our supply. We established a process. Everyone did what they had to do. If they noticed cups were low, they'd fill them without needing direction. If they needed to clean up, they'd do it without being told. These young adults are really awesome."
~ Anderson Camargo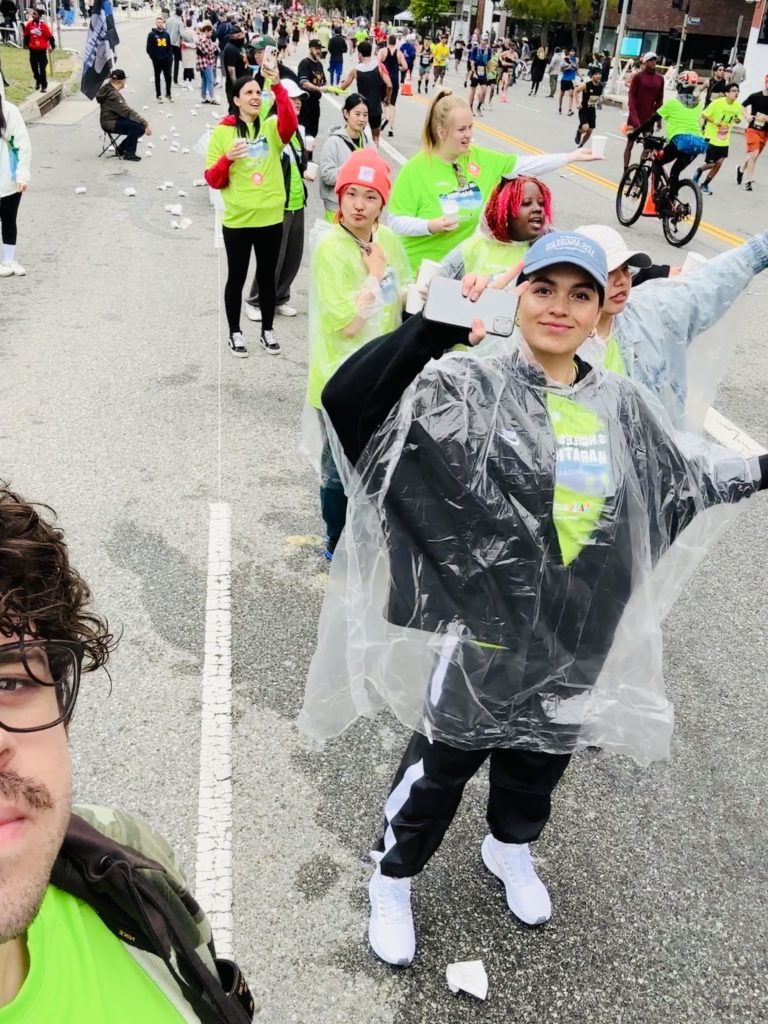 So, did Anderson and his au pairs end up seeing any celebrities during their busy time volunteering at the LA marathon? Well, Anderson thinks he saw Diplo, but he isn't sure since he was focused on cleaning up during that moment. Also, he says it was hard to recognize other celebrities as many people were wearing sunglasses as they whizzed by.
After an incredible experience volunteering at the LA marathon, Anderson says:
"I wish I had events like this to participate in when I was an au pair. This was my first time volunteering at the LA marathon and I think this will be a regular thing for me every year."
~ Anderson Camargo

---
Want to experience cultural exchange opportunities like this? And maybe catch a glimpse of a celebrity yourself? Apply here to become an Au Pair USA au pair!