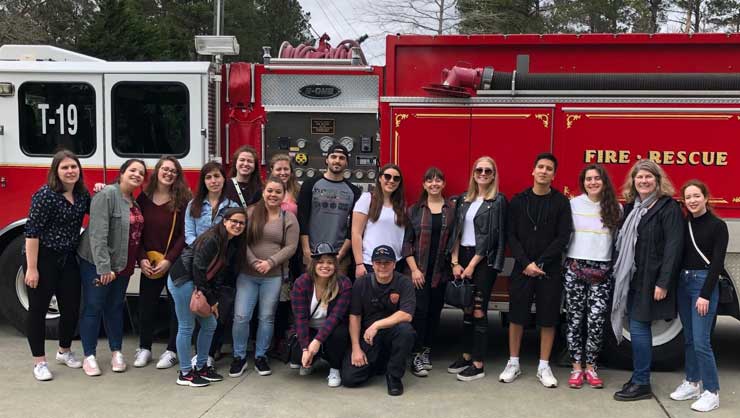 Each month your au pair is required to attend a cluster meetup hosted by your Local Coordinator. Need a refresher on why these events are important for your au pair to attend? Here's a quick rundown.
Cluster events foster friendships.
Moving to a new country and living with a family is a big change for your au pair. One of the main reasons your au pair is required to attend monthly meetups is to build relationships with other au pairs. When your au pair has friends that support them, their program year will be more enjoyable. This also makes them a better caretaker for your children. When returning home, our au pairs often tell us about the lifelong friendships they made while on program.
Your au pair's training is reinforced.
Our cluster events are the perfect time for your au pair to ask any questions he or she may have about how to handle specific situations in the home. Your Local Coordinator is a wealth of knowledge and advice for your au pair and will check in with your au pair to see how things are going. Safety or training topics are reviewed, giving your au pair a dedicated time to reflect on what they've learned so far and how to improve moving forward.
Cultural exchange is facilitated.
Whether it's grabbing an ice cream or learning to line dance, monthly cluster events always expose your au pair to a new culture. This can help your au pair feel more comfortable in the USA in general, not to mention it's fun! Examples of cluster events include bowling, visiting a fire station, baking holiday cookies, volunteering at a local charity, hiking, and more!
How can you help?
There are a few ways you can help your au pair make the most of the monthly cluster events. Remember, your au pair is required to attend, and you are required to help make that happen.
Communicate with your au pair to ensure their work schedule facilitates attending the event.
Provide transportation to and from the meetup. This can be the use of the family car, money for public transportation, or helping your au pair to coordinate a ride.
Consider hosting an event. From cook-offs to pool parties, many of our host families work with their Local Coordinator to throw an event at their home.
The monthly cluster events are truly beneficial for your au pair's mental and emotional health and will help your au pair to make the most of their year. If you have any more questions, please reach out to your Local Coordinator.