July 4th is fast approaching, and here in the U.S., that means a lot more than a date on the calendar. The fourth of July is our Independence Day in the United States. If you've never celebrated this day before, here's what you can expect in your cultural exchange experience as an au pair in the USA.
A National Holiday. Your host parents' place of business and kids' camps will likely be closed on July 4th as this is a holiday for the whole country. As an au pair, that doesn't necessarily mean no work for you, though. Be sure to ask your host family if your schedule will remain the same on this day or if you'll have a modified schedule due to the holiday. FYI – July 4th lands on a Monday this year so families will have a long weekend.
Parades. Parades are a common occurrence on the fourth of July. Many communities will host parades in their downtowns on the morning of the holiday or even the weekend preceding it.
Red, white, and blue. You will likely see red, white, and blue everywhere on this day. It's not uncommon to see people dressed in these patriotic colors on July 4th. Go through your closet and choose clothes in these colors to fully embody American culture on the fourth! You'll likely also see many homes decorated with these colors and/or with the American flag.
Barbecues. Many Americans will get together for backyard barbecues on July 4th. The menu will typically include traditional American food like hamburgers, hot dogs, corn, macaroni salad, and more. Feel free to contribute a piece of your culture and add a dish from your home country if your host family is hosting a barbecue on this day.
Fireworks. Almost anywhere you live in the U.S., you'll be able to find a live firework show nearby. These typically start once the sun goes down, so anywhere between 8:30-9:00pm. To find out where they're being hosted nearby, check out your local Patch or just google your town/city with "Fourth of July fireworks".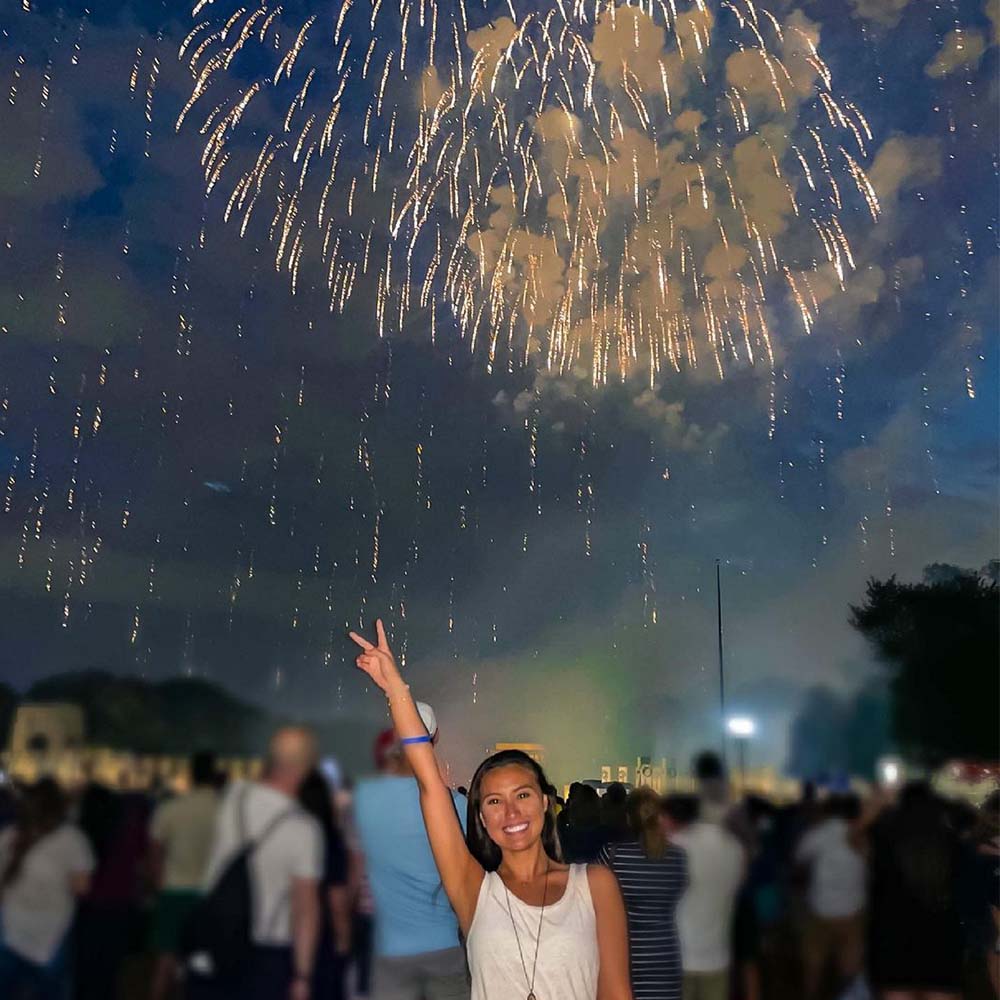 No matter what your fourth of July plans, be sure to be safe while you're having fun. Don't drink and drive (and remember the legal age to consume or buy alcohol in the U.S. is 21). Be attentive to your surroundings, especially in large crowds. And keep a safe distance from fireworks. Fourth of July is also a holiday that hospitals see a lot of injuries from individuals setting fireworks off themselves.
If you're ready to join us in spending your next fourth of July in the U.S. as an au pair, you can start the process here. For over 30 years, Au Pair USA has been matching au pairs from all over the world with carefully screened American host families so they can experience cultural exchange at its finest, living in the U.S. and celebrating American holidays like the fourth of July with an American family!