Valentine's Day is just around the corner on February 14th. While this may be known as the Day of Love, it's certainly not limited to romantic relationships here in the U.S.
Whether you're single, in a long-distance relationship, or have a partner here in the States, there are many ways you can expect to celebrate valentine's day as an au pair:
1. Get crafty! If your host child goes to school, you'll likely be making Valentine cards for each student in their class. If you're a DIYer (you like to "Do It Yourself"), you can use supplies like red, pink and white construction paper, stickers, lace doilies, and ink stamps. Most of these supplies can be found at a dollar store. This is a great way to get creative with your kids, practice writing and cutting skills, and spend quality time together. Don't worry if this sounds intimidating to you or you take care of three kids each in classes of 30! You can also buy pre-made Valentines where you just need to add names. And if you're taking care of a baby, toddler or homeschooler, try doing a simple form of this activity so they can present Valentine's cards to their parents.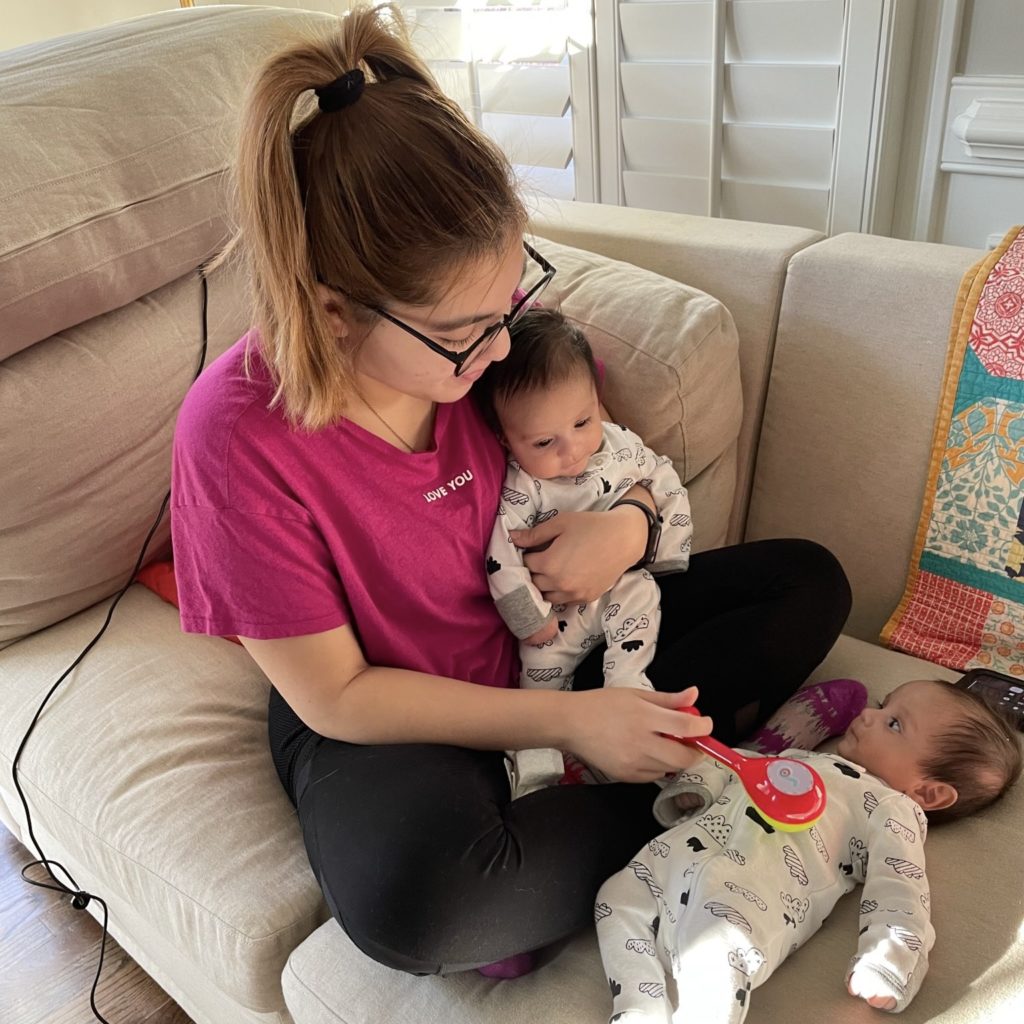 2. Eat some chocolate! It's common to give and receive chocolate on Valentine's Day here in the U.S. The heart shaped box filled with different kinds of chocolates inside is the standard gift. You can also give treats like this to your host children, friends, or even your Local Coordinator. Who doesn't love some sweet treats! Just be sure to check the label if your host kids have allergies. Many Valentine's Day chocolates contain nuts!
3. Celebrate with friends! It isn't necessary to celebrate Valentine's Day with a romantic partner. Many women celebrate "Galentine's Day" on Valentine's Day, where they get together with girlfriends and just have a good time. Some ideas could be having a potluck dinner, dressing up and going out to dinner, or having a good, old fashioned slumber party watching movies and eating pizza. Side note: you might be working on Valentine's Day evening if your host parents are planning to enjoy a date night to celebrate. That's ok! You can always celebrate "Galentine's Day" the following weekend!
4. Wear V-day colors! Traditionally, red and pink are colors you'll see on Valentine's Day decorations, but it doesn't stop there. Your host children might wear these colors to school that day. Why not join in on the fun and do the same? Get in the spirit by wearing a red or pink shirt or pants on this day.
Being an au pair means embracing all the cultural differences present in your host country. Even if you're used to celebrating Valentine's Day in a totally different way, be sure to try something new this year! Eat heart-shaped pizza. Wear your favorite pink shirt. Create Valentine cards for your besties. This year is all about cultural exchange and Valentine's Day is a great way to LOVE the experience in this way.
If you're ready to celebrate holidays like Valentine's Day in the U.S. as an au pair, get started by applying here.