From fireworks and parades to baseball games, picnics and beach trips – there are lots of ways to celebrate Independence Day in the U.S.! If you get an invite to a 4th of July barbecue – congratulations! Not only is this one of the best ways to join in the spirit of the holiday, it's also a great occasion to meet new people! Curious what to expect?
---
1. Red, White and Blue… Everything!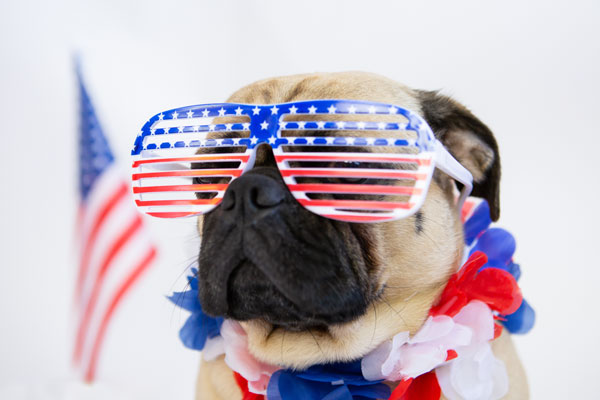 A common theme for the 4th of July celebrations is all about the colors of the U.S. flag: white signifies purity and innocence; red stands for hardiness and valor; and blue stands for vigilance, perseverance and justice.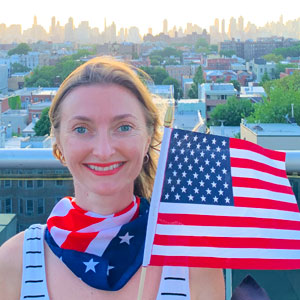 Philadelphia, Pennsylvania is known as the birthplace of American democracy and Independence. When in Philly, check out historic sites at Independence National Historical Park, most are free for visitors to explore!
2. 4th of July Themed Outfits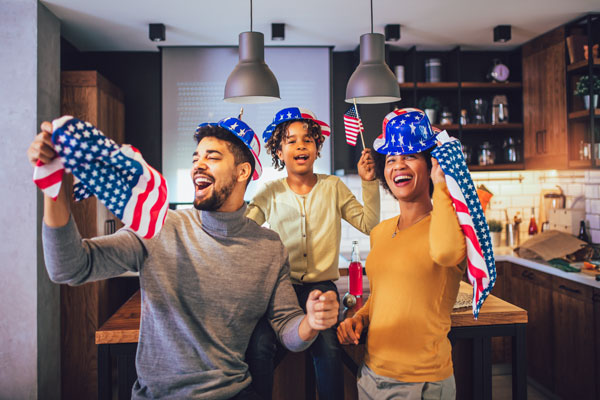 Americans are big fans of getting dressed in clothes with bold, patriotic colors, stars and stripes. You may also see people wearing Uncle Sam hats or getting dressed in colonial-themed costumes.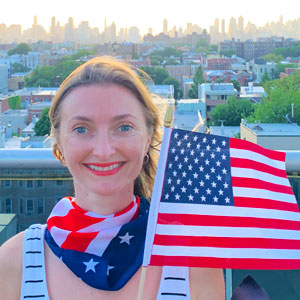 Local stores like Walmart, CVS, Rite Aid, Walgreens, Party City and Old Navy usually have lots of options for those looking to dress up for Independence Day. Prices will be significantly reduced after July 4th so it's a great moment to buy U.S.-themed souvenirs for friends and family back home! 😉
3. Chips 'n' Dips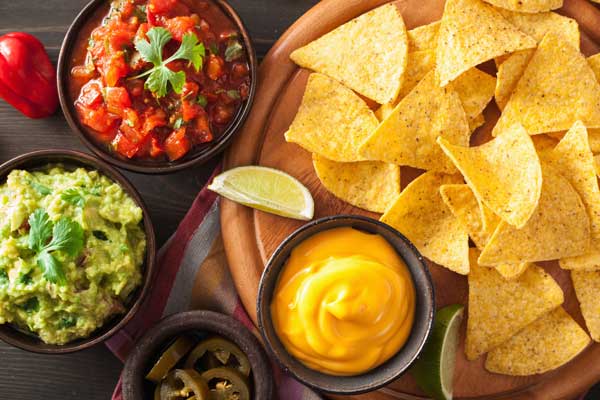 A typical appetizer at any barbecue, including July 4th, is a variety of chips and dips. Chip options include potato chips, corn chips, tortilla chips, vegetable chips, pita chips, plantain chips, crackers and others. Dips can be served cold or hot and can be purchased from a store or made from scratch.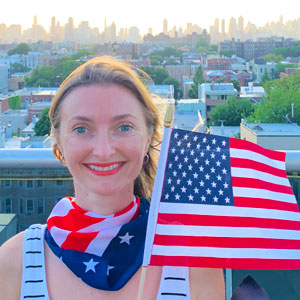 The etiquette around eating chips 'n' dips is quite strict – "no double dipping!" That is, dipping, taking a bite of the chip and then going back in for a second. To be mindful (and safe!) – take a spoonful of different types of dips on an individual plate, grab a few different types of chips, and indulge in all the tastes and flavors!
4. Burgers and Dogs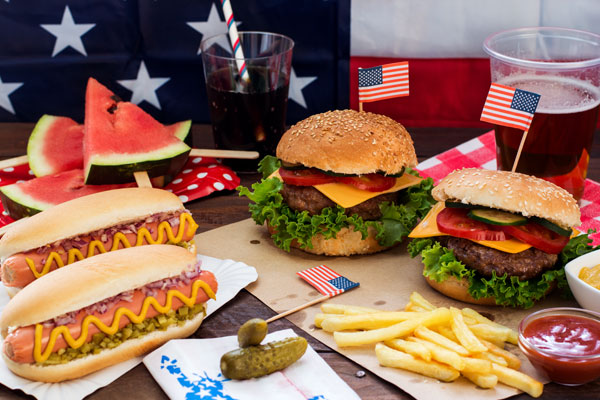 Hot dogs and hamburgers are American barbecue staples. A typical way to "dress your dog" or a burger is with mustard and ketchup. Some people like to add mayonnaise, cheese, pickles and onions. There are no strict rules here: anything goes!
There are different types of burger patties and hot dogs to accommodate one's eating preferences: various types of meat, as well as vegetarian and vegan options. Don't assume your barbecue host will have all of these options. It's ok to ask what will be provided, and to bring the type you prefer to grill and eat, in case you have dietary restrictions.
5. Grilled Corn on the Cob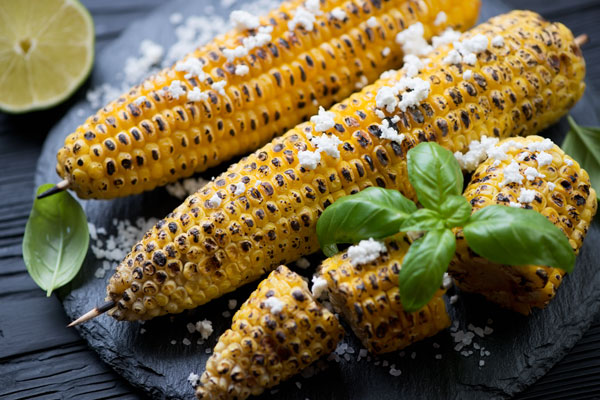 Another barbecue party-pleaser — and one of the most consumed foods on the 4th of July — is grilled corn on the cob. In the past, sweet corn was a staple food crop for Native Americans.
Wonder which toppings taste good on grilled corn on the cob? Try butter, salt, pepper, and grated parmesan cheese. Some people also like it with garlic and mayo 🙂
6. Fireworks… or Not!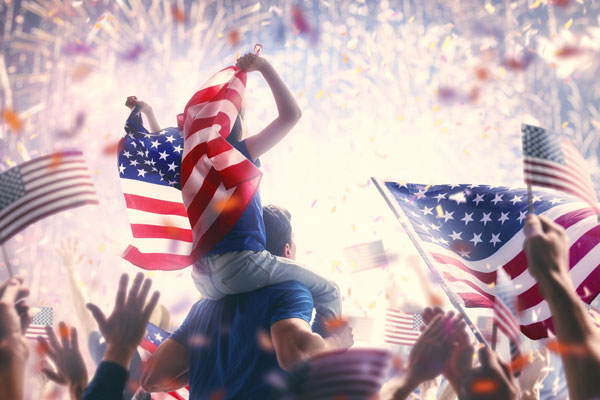 Many cities and towns in the U.S., big and small, host annual 4th of July fireworks shows. Often, these shows are kicked off with free live concerts. New York, Boston, Chicago, Dallas, Philadelphia, Washington D.C. – these are just a few of the big cities that compete for the honor of having the best 4th of July fireworks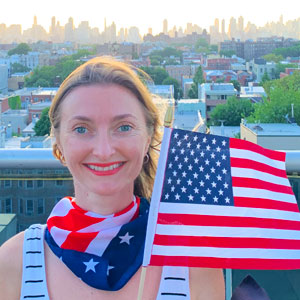 Consumer firework laws in the U.S. vary from state to state, even town to town. If consumer fireworks are used at a party you're at, make sure to check your state and local regulations on how to use them (unless you live in a state where they are illegal!). Keep in mind that while fireworks can be fun, they are also dangerous and require caution. They are explosives and can cause fires and physical injury. So have fun and be safe!
7. Cornhole Boards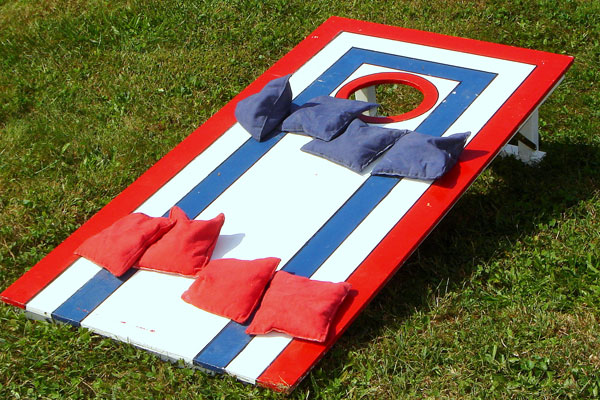 The goal of this game is to score points by throwing bean bags onto, or through the hole of the cornhole board opposite from you.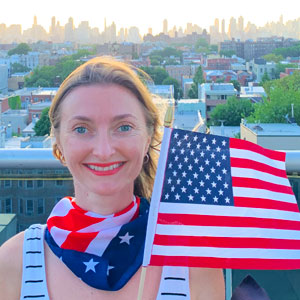 This game is the most fun when played in teams! If you're confused about the rules or how the score is calculated – just ask one of your American friends to explain. They will be happy and eager to! 😉
8. Patriotic Popsicles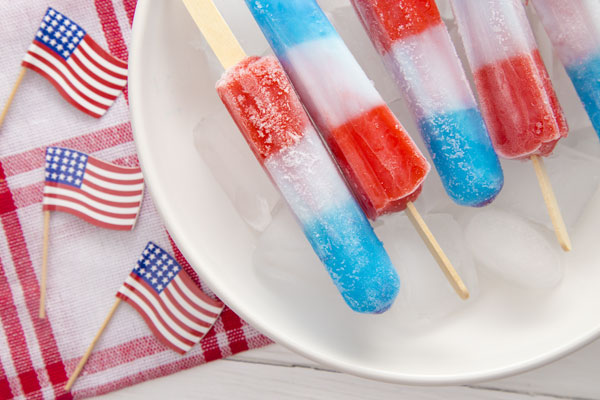 These are not your typical ice cream bars! These frozen pops are made from water, they taste sweet and fruity and will keep you fresh and cool after a full day of grilling and barbecuing.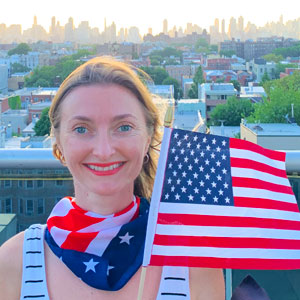 U.S. supermarkets sell these types of popsicles year-round. If you don't get to try one on the 4th of July, enjoy it as a treat on any other day, especially when the sun is bright and the temperature is running high!
9. S'mores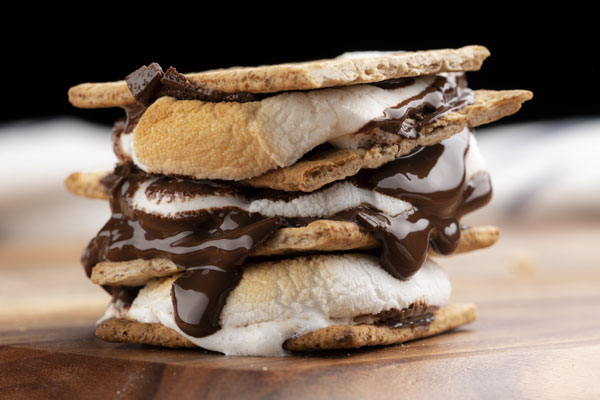 S'more is a short version of the phrase 'some more'. This treat is made from graham crackers (cookies), marshmallows and chocolate!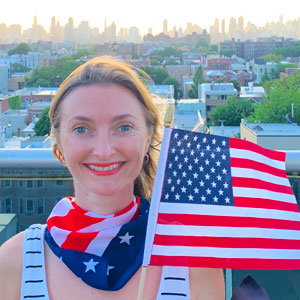 Typically a campfire treat, grilled s'mores could also be served at 4th of July celebrations. If you get to try one and you love it, don't be shy to ask for s'more!
10. Music, Chit Chats, Fun and Laughter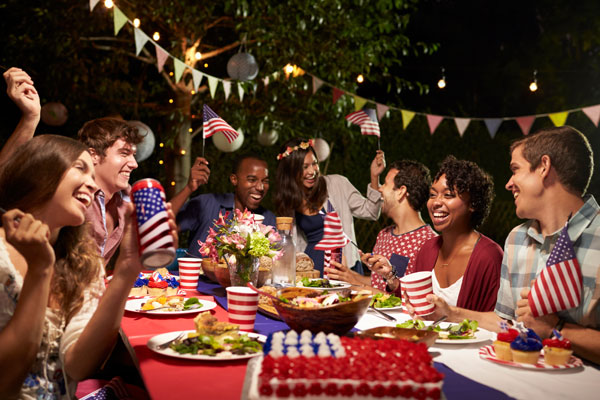 It's common to start 4th of July barbecue parties in the afternoon and enjoy the festivities all the way into the night. With lots of food to indulge in and special time spent with friends, old and new, your American Independence Day memories will last a lifetime!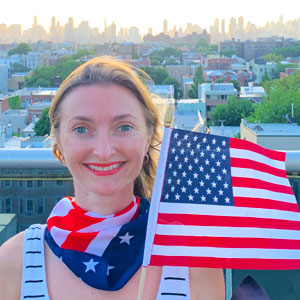 How are Independence Day celebrations in the U.S. different from your home country? What are the top 3 differences that stood out to you during this day? We'd love to hear from you! Feel free to share your experiences and thoughts by tagging @InterExchange on social media.
Engage in all cultural activities and travel responsibly! As the United States is recovering from the COVID-19 pandemic, safety guidelines are constantly evolving for indoor and outdoor activities, attractions, restaurants, shops, hotels, etc. Mask-wearing and advance tickets or reservations remain recommended or necessary at many spots, and masking remains a requirement for partially-vaccinated and unvaccinated people. For the most up-to-date information make sure to check your State and Territorial Health Department website. And if you're interested in learning more about U.S. holidays, read up on Presidents Day and Martin Luther King, Jr. Day!