Nana, a Japanese au pair, has loved to sing for as long as she can remember. Back in her home country, though, Nana felt shy and embarrassed to sing for anyone. Even though it was always Nana's dream to sing publicly, her shyness held her back. Now that she is living in the U.S., however, she's not only singing, she's performing!
I really wanted to sing in Japan. I felt shy because so many people know me there. I didn't have confidence to sing there. When I came to the U.S. I started singing because I love to sing. At first I was just singing for myself. Then, I started posting on my social media.

Nana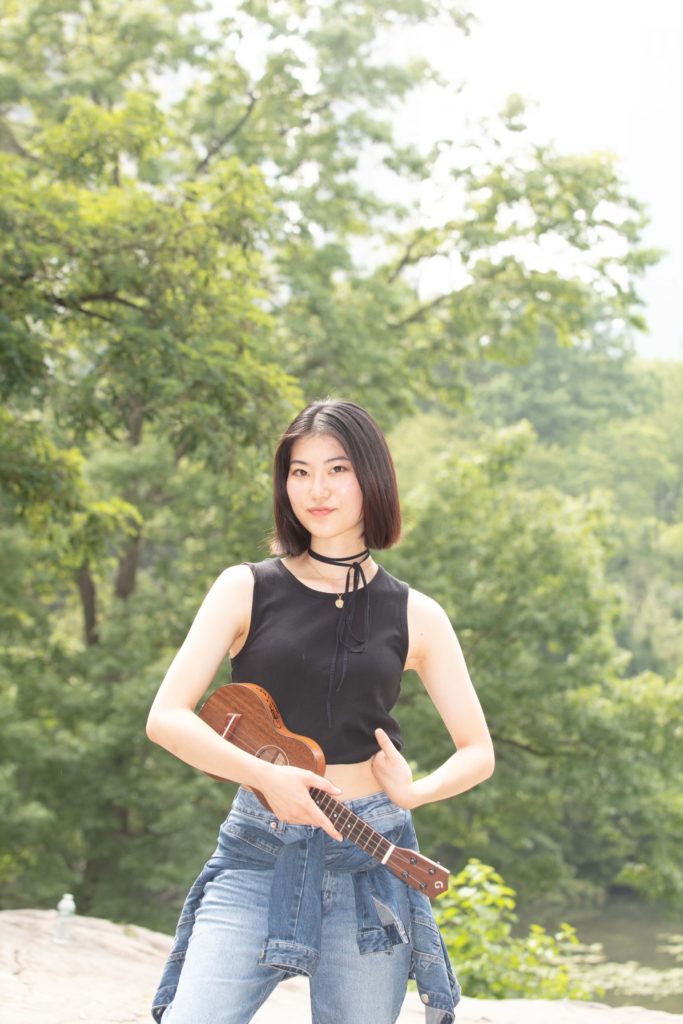 The confidence didn't come overnight for Nana though. At first, she questioned if she could do it. Fortunately, she was encouraged by those around her: her friends she met while studying at the local university and her host family. Nana also noticed a cultural difference here in the U.S. She witnessed people around her doing things they loved without fear or judgment. This gave her the courage to go for it.
From there, Nana said she got excited about the idea of singing for a live audience. "I wanted to see their reactions when I sing. Singing has a lot of power. It can cheer people up. It can make them happy. It can be very touching."
Since finding the courage to perform for an audience, Nana has achieved some major singing goals, including performing in Grand Central Station. Recently, Nana sang there while playing her ukulele. It's incredible to think Nana performed in the middle of one of the biggest travel hubs in the entire country as one of her first gigs!
I was really happy. Some of my friends came. The happiest part was when strangers stopped and watched and stayed until the end of the performance. I even got a tip!

Nana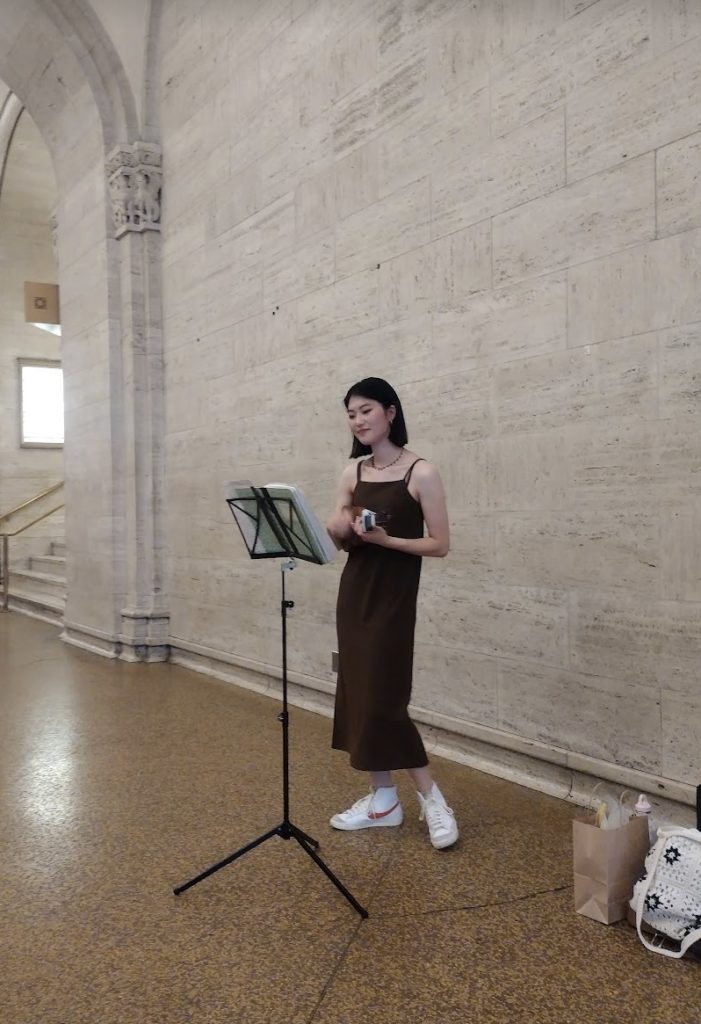 For now, Nana continues to nurture her singing dreams by performing for local audiences when she's not busy taking care of her host kids and studying at the university. She's enjoying gaining lots of valuable experience in the singing world while living in the U.S. Her next major singing milestone will be to audition for amateur night at the famous Apollo Theatre in New York City.
What's next for Nana when she finishes up the au pair program? "I would like to find an agent when I return to Japan to promote me," she says.
Looks like Nana's not shy to sing anymore! Go, Nana, go!
For future au pairs, Nana's advice is clear and simple:
No one judges you (here in the U.S.), so if you like to do something or there's something you enjoy, don't worry about other people. Just enjoy what you like to do and do it.

Nana
We're so glad Nana followed her own advice!