Exchange Day is a worldwide celebration of the power of global cultural exchange. International exchange participants—including au pairs—and community members come together to "eat, play, and give." They share cultural diversity and American traditions, give back to their local communities, and have some fun together. Exchange Day is also an opportunity to showcase international exchange programs and spread the word about the importance of cultural exchange.
InterExchange has been celebrating Exchange Day since 2015, after the first annual celebration was hosted in 2014. This year, Au Pair USA au pairs had the opportunity to participate in events in a number of cities including, Stamford, Connecticut; Germantown, Maryland; New York, New York; Dayton, Ohio; and Glen Ellyn, Illinois to name a few.
As InterExchange offices are based in New York City, it's no surprise this event was one of the largest hosted this year. Both exchange participants and InterExchange staff gathered at God's Love We Deliver in Manhattan. God's Love cooks and home-delivers nutritious, medically tailored meals for people too sick to shop or cook for themselves. They also provide unlimited nutrition education and counseling. Volunteers spent the day in the kitchen helping on-staff chefs with a variety of projects.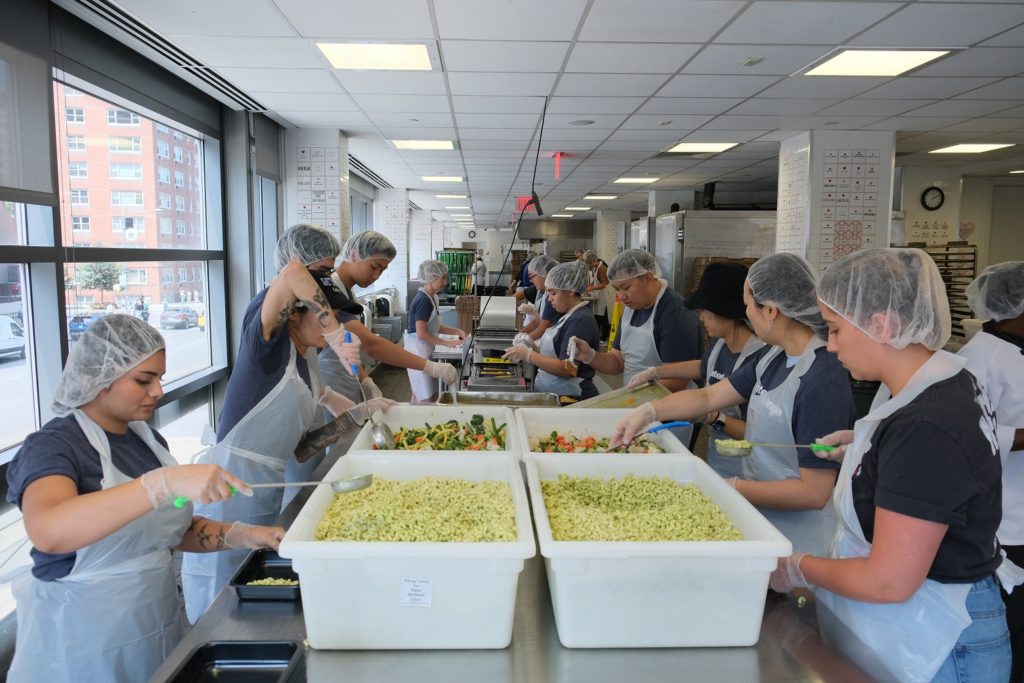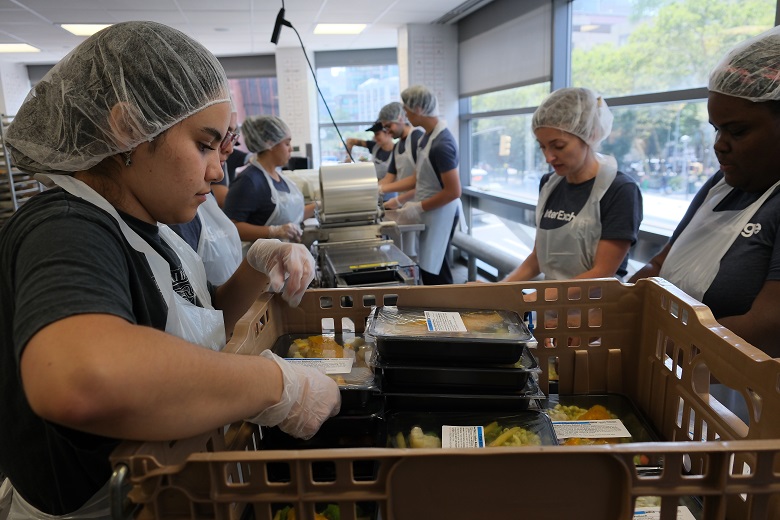 "I always like to help people," says au pair, Carla, from Mexico, "and when I saw that they have an event to help people and have fun I didn't want to lose the opportunity. My favorite part was to meet new people and see how easy it's to help others."
Au Pairs Embrace Volunteer Culture Year-Round
While Exchange Day is typically celebrated the second Monday of August, Au Pair USA au pairs enjoy exercising the "Eat, Play, Give" mantra throughout the year. Since the start of 2023, Local Coordinators have organized a number of events and opportunities for au pairs to give back to their communities through acts of service, sharing their culture and learning about American customs—and, of course, having a great time meeting others and connecting in doing so. Some of these past events have included volunteering at a San Diego food pantry, hosting a potluck picnic at a park in Seattle, and handing out water to runners at the L.A. Marathon.
The InterExchange team is honored to continue engaging our community in celebrating the power of international and cultural exchange programs, to create meaningful cultural experiences for our participants, and to facilitate deeper connections with their host communities in the U.S. We look forward to even more ways to give back on future Exchange Days and throughout the year.