June is LGTBQ+ Pride Month in the USA so you may be able to experience a Pride Parade in a city or town near you. American pride parades celebrate the history of the American LGBTQ+ rights movement. Although pride parades are loud, colorful, and fun, they reflect a LGBTQ+ history marked with obstacles and tragedy.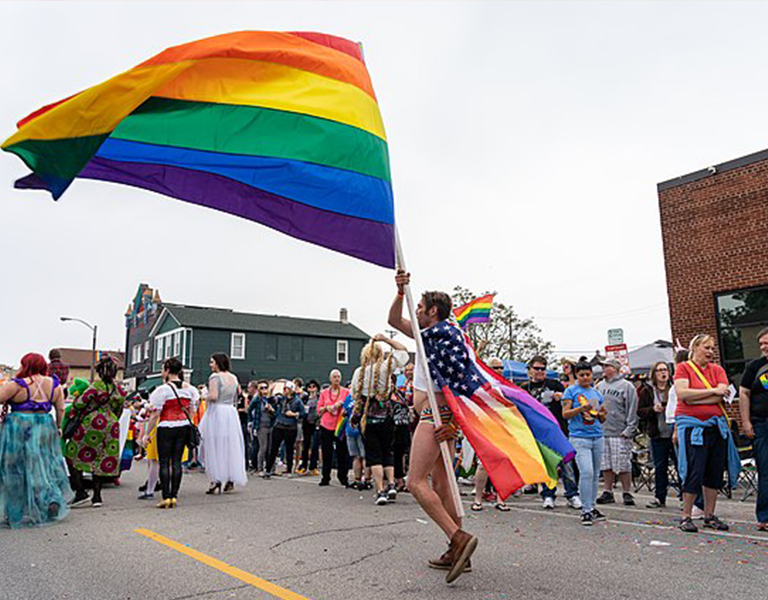 Pride parades in the USA occur in late June to honor the history of the Stonewall riots, a 1969 series of protests by New York's LGBTQ+ community in response to discriminatory attacks by police. Au pair Lucas, from Brazil, was in the USA for the 50th anniversary of Stonewall. "Honestly, I didn't know much about our history before that," says Lucas. "Being in the USA to witness this movement up close changed my whole perspective."
Learning about this history formed a whole different side to Lucas's personality. "There was 'Lucas before the pride parades,' and now there is 'Lucas after the pride parades.' This second version of me even created a drag queen character, named 'Bianca Pose,' to make my au pair community laugh and get through the tough times of the global pandemic."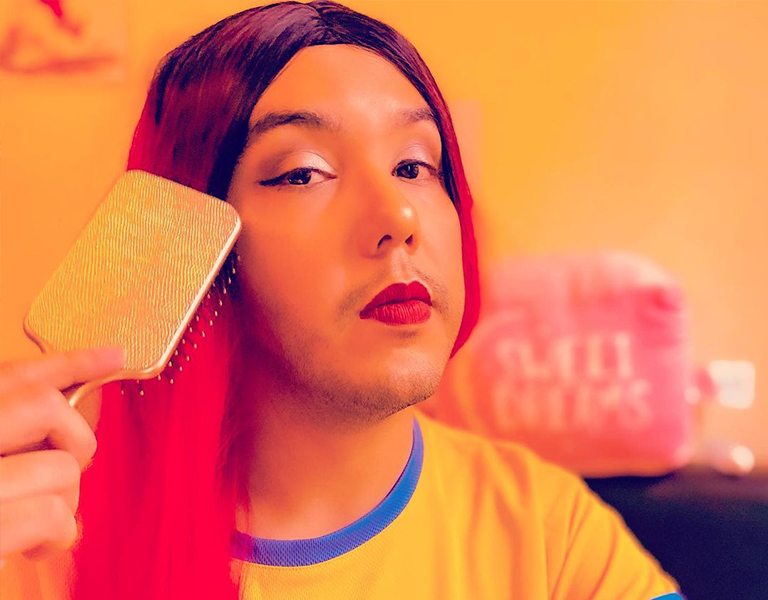 Nowadays, au pairs find many parts of the USA to be LGBTQ+ friendly. "During my time as an au pair living in Baltimore," says Lucas, "I was able to frequently travel to nearby New York City and Washington, D.C. There I was able to see how the USA embraced me as a gay man. I felt safe walking on the streets and freely wearing whatever clothing I felt like wearing. The way people parade their pride flags at their front doors, and even in front of churches, made me feel loved. I hope that one day Brazil can be like this."
Au pair Allan also compared the USA to his home country of Brazil: "In the USA, pride parades are really big – so much bigger than in Brazil. All of the support that comes from the art – music and cinema – helps a lot. I notice gay people being themselves, going out with their favorite costumes in the concerts of their favorite singers."
And it's not just our au pair community that gets to support LGBTQ+ pride during their time in the USA! In 2017, Work & Travel USA participant Nasrene met drag performer – and RuPaul's Drag Race season 11 contestant – Honey Davenport at New York City's pride parade!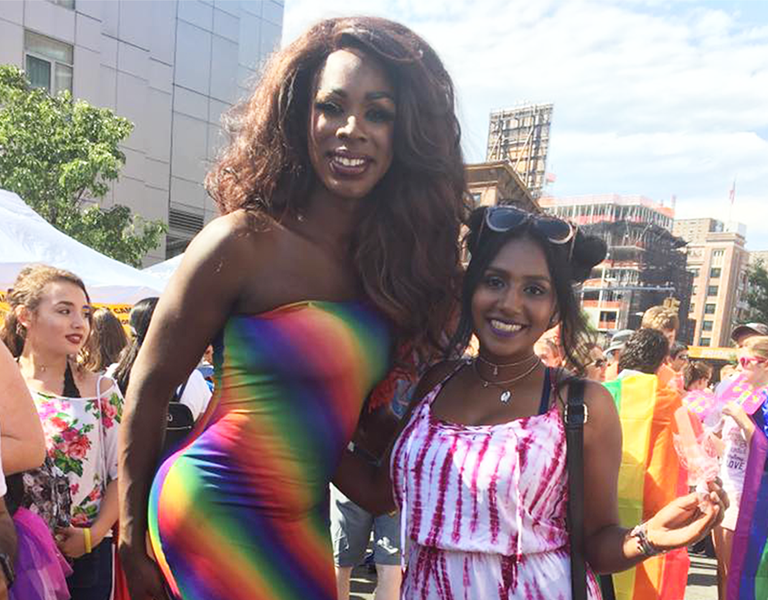 If you're at a pride parade in the USA, you'll certainly see costumes, art, and music. You might even see a drag performer or two! Just remember that, for all their fun, pride parades reflect an important part of the American tradition of fighting for equality.