Sharing food is a form of cultural exchange that is happening in every host family home. Even though the pandemic meant that we couldn't eat in restaurants, au pairs and their hosts have been enjoying each other's national cuisines at home.
More than 90% of the au pairs we surveyed say they have found new American dishes that they like during their time in the States, while over 80% have tried, and enjoyed, other international foods. And over 75% of the au pairs even learned how to cook some American dishes themselves.
For Alejandra, a Mexican au pair living in Philadelphia, cooking with her host family has been a mutually satisfying experience. She has enjoyed authentic American meals and her host family loves her Mexican food.
Her host dad is a great cook and is "always in charge in the kitchen". And while American hamburgers aren't usually her favorite dish, she really enjoys his burgers, which are prepared with fresh ground beef, a tasty bun and "delicious condiments".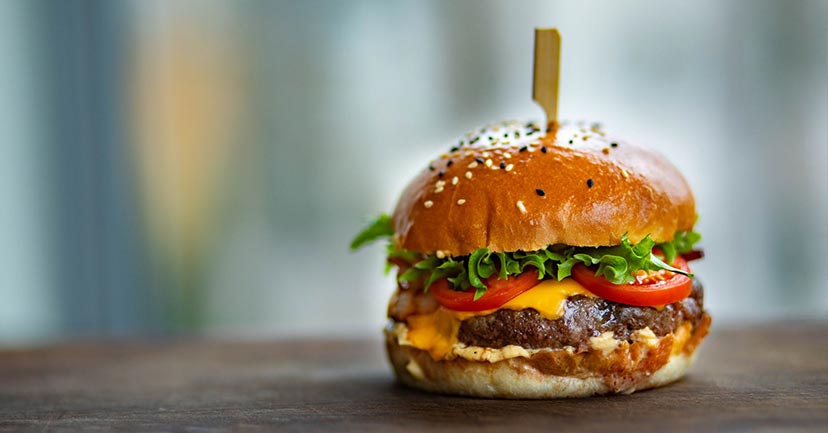 She also loves the famous Philly Cheesesteak (thin beefsteak and melted cheese in a sub roll) and the homemade tomato soup and grilled sandwiches. At the same time, she was surprised at the popularity of 'fast' frozen meals and canned food in the U.S. — "soup in a can, really?".
Thinking of her home country, she has missed birria (a goat's meat or beef stew) and good tacos! It was also difficult to adjust to eating bigger portions in the evenings. "Dinner is not the biggest meal of the day in Mexico, but now that I've been almost three months in the United States, I think I'm getting used to it," she said.
The first Mexican dish that she shared with her family was asado mazatleco, a famous fried beef, potato and tomato sauce dish from Sinaloa, the region where she was born. While she doesn't consider herself a good cook, her host family were thrilled! She also made tostadas de pollo — crispy flat tortillas piled with shredded chicken and toppings like lettuce, tomatoes, avocado, and crema mexicana. "They were very surprised about all the colors on the plate," she says.
Elena, like many au pairs, was impressed at the variety of the food available in the States. "I am amazed how you can find any kind of food you want, even if, sometimes, it doesn't reflect the true food from that country," she said, referring to the long history of immigration to the USA and its multiple cultures. Elena, from Italy, has tried Chinese, Indian, Colombian, and Mexican food while in the USA.
An American dish that she especially enjoyed is Jambalaya (a West African, French and Spanish influenced dish of sausage, rice and vegetables popular in the south).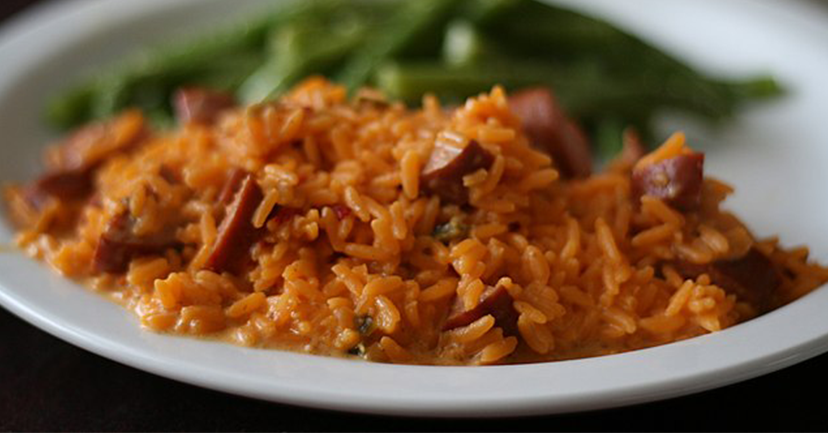 Other classics she has tried include Hushpuppies (deep-fried nuggets made from cornmeal, flour, eggs and buttermilk) and the ever-popular as Peanut Butter and Jelly sandwiches, and S'Mores (marshmallows roasted over a fire, on top of chocolate, between and two graham crackers).
The kids can be picky with new foods, but she has cooked Italian food for her host family, and says they really enjoy it. She has made home-made pasta, ravioli, and pizza — she cannot find any 'good' pizza in the States. She's also prepared focaccia (a white pizza-bread), and bruschette (toasted bread rubbed with garlic and topped with tomatoes and basil). Her cakes were also very popular!
She tried but doesn't like ranch dressing (a buttermilk based dressing with herbs), which she thinks "covers the real taste of the food." But what will Elena remember most fondly? "I will miss the usual American breakfast — bacon and eggs, and also some sweets such as Reese's [a peanut butter filled chocolate] and all different kinds of M&M's!"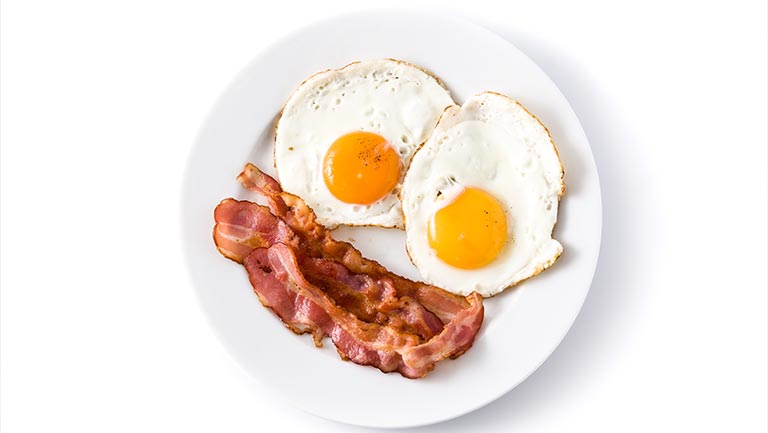 For au pairs in the USA and their American host families, cooking and eating food together really is part of this great cultural exchange program.