At the end of your au pair year, you receive one month to travel all around the USA before going back to your home country. Au pair Laura, from France, took that time to go on an epic road trip!
Laura shared some photos below as well as some smart tips on how to have a successful road trip.
My host family was so happy for me to start my new amazing adventure. I felt loved by my two baby girls and their parents. I loved the way they helped me to be ready and had everything I needed for my fabulous month-long road trip in the western U.S.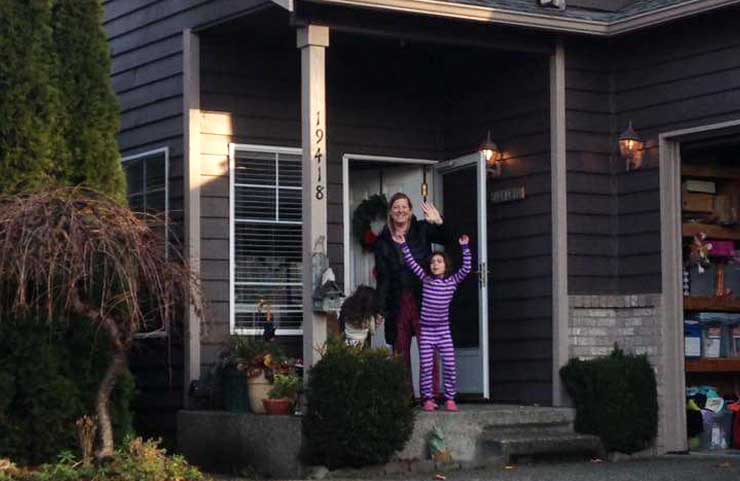 I had saved money for two years for the trip and decided not to buy any luxury stuff like restaurants or fast food. I put a mattress in my rental car, planned to take showers at the YMCA, and off I went!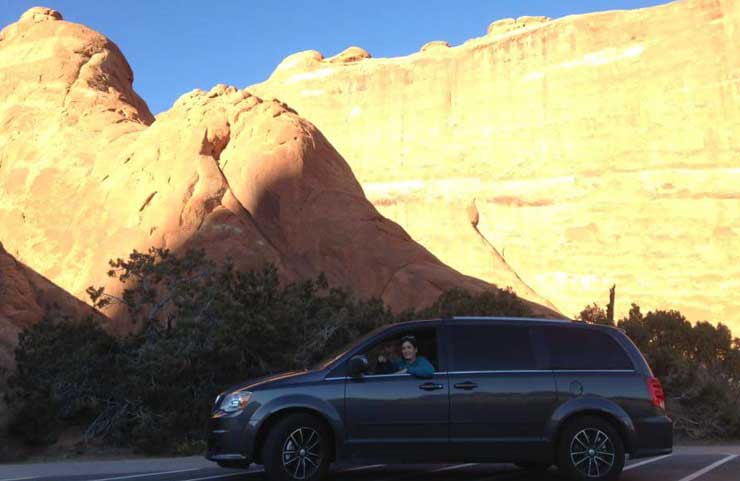 I stopped at the Badlands and the Petrified Forest National Park, this purple mud was amazing! I took a hike down and I felt like I understood many, many things about our planet and its history. Nature is wonderful, magical. You drive not that much and you find totally different lands. I passed by the mystic Route 66 too.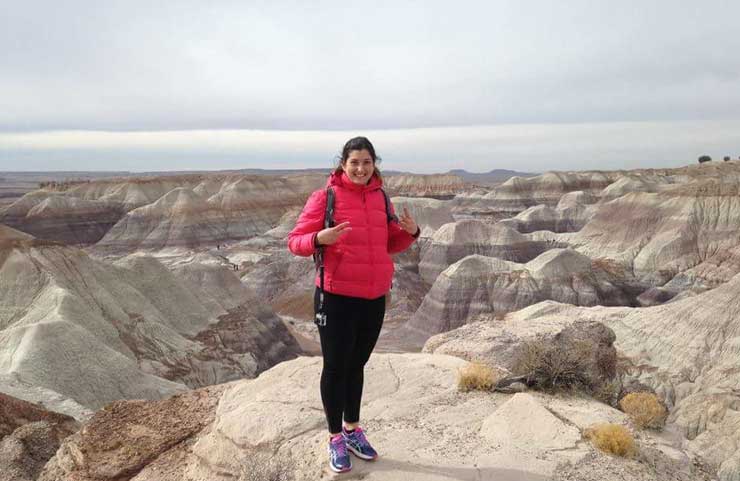 Next was the famous Antelope Canyon in Arizona. It is the property of the Native Americans and you must be careful because if it's raining miles away, there is a risk of flash flood. It was a wonderful but fast experience because so many people were there too.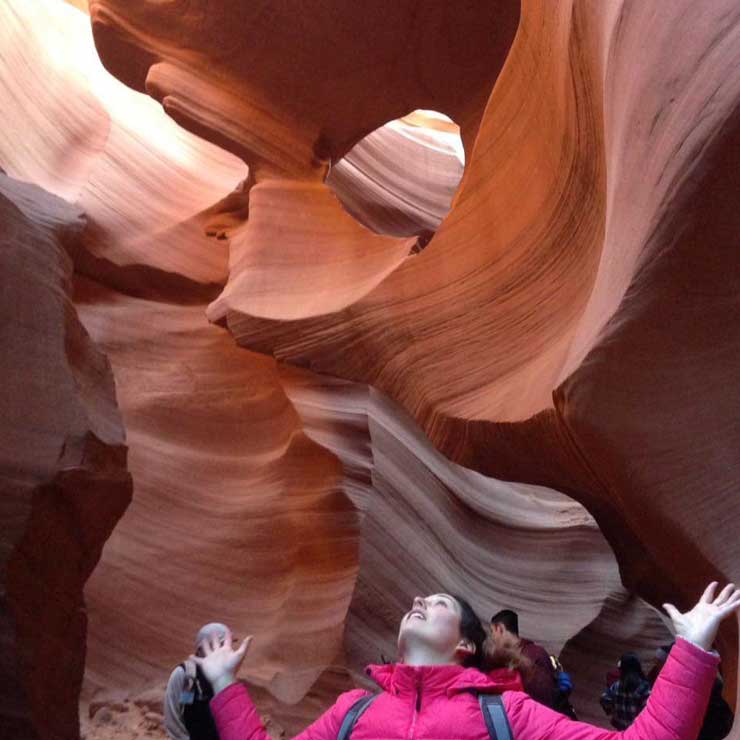 Did you know the highest point in Bryce Canyon is around 9,000 feet or 2,500 meters? Crazy, you would never think. That's why I decided I didn't want to stay the night there. It was going to be so cold. I did many hikes down the beautiful, majestic canyon and drove up to Utah because a snow storm was coming my way. I stopped by a restaurant in the middle of nowhere, asked for hot water for my instant noodles and I slept in the van in the parking lot while the snow was falling. I got back on the road the morning after.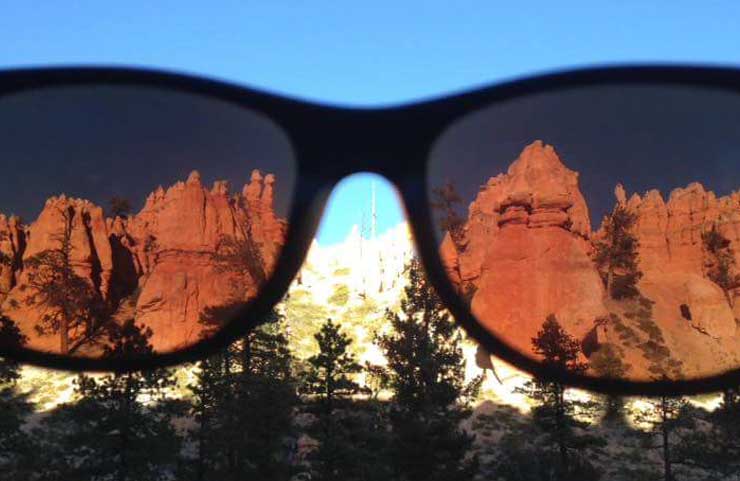 In Mesa Verde National Park in Colorado, I saw wonderful Native American constructions in the rocks from many years ago. So impressive and talented!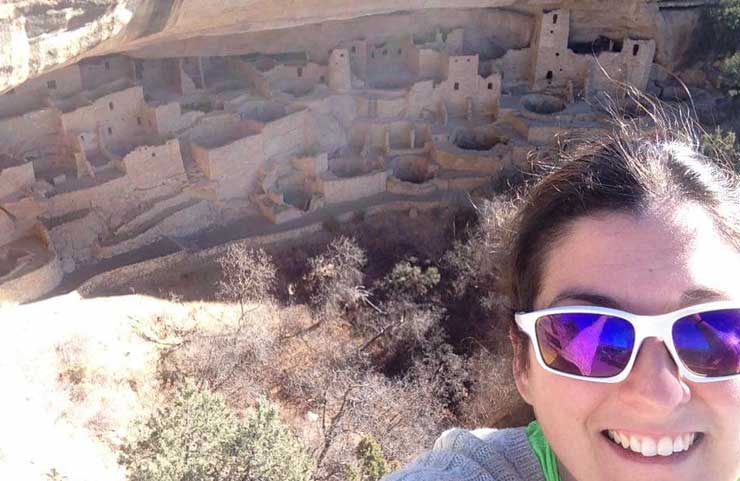 Nature is powerful! I only hiked two miles along the Grand Canyon but it is so enormous! By now, I'd seen many canyons already but the Grand Canyon is so GRAND! I want to come back and hike down the canyon to camp there. For sure, I'll come back. I slept in Grand Canyon National Park and was the first to wake up.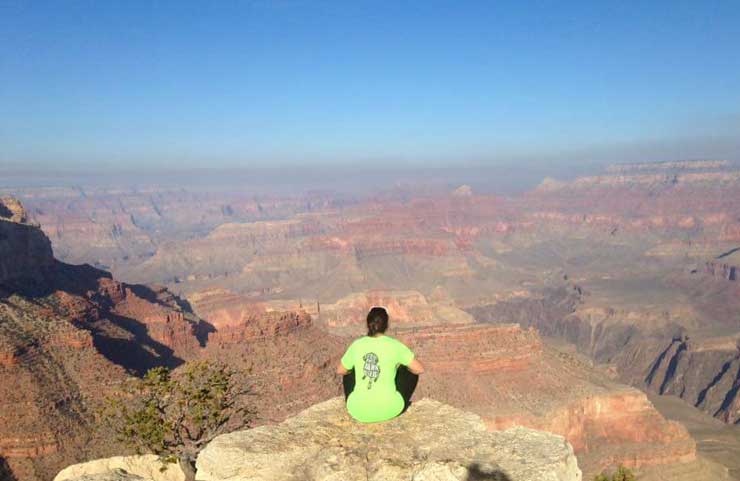 Zion National Park is so impressive! I wish I had more time to visit it all. I went on many crazy beautiful hikes and had the perfect temperature for hiking. Thanks, Mother Nature!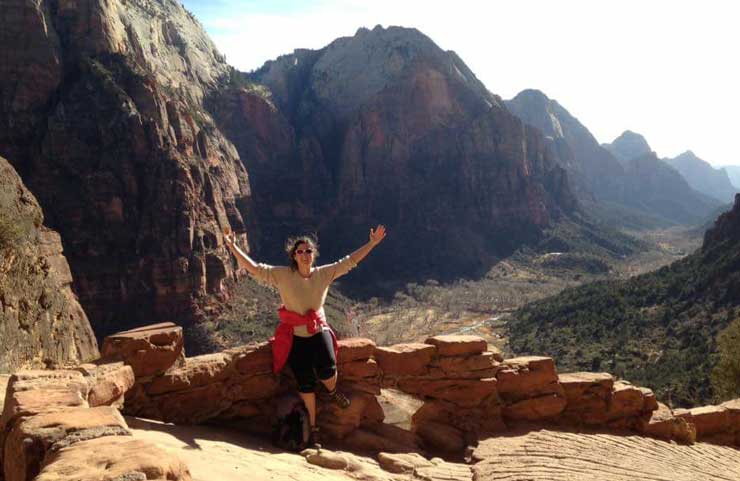 I stopped at Malibu Beach from one of the TV shows I watched for many years with my siblings. I didn't see Pamela Anderson, but I got funny pictures.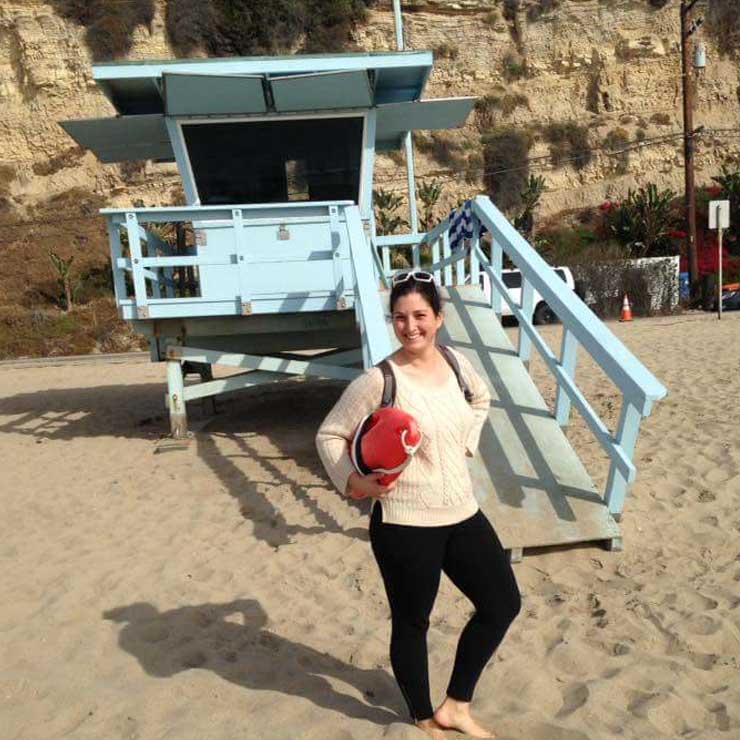 I arrived at night in San Francisco and ate dinner in front of the Golden Gate bridge. I really felt in love with San Francisco already! I walked in the city and found a French thing every French people is curious of- the blue house. The house is in a famous French song from Maxime Le Forestier, it is called La Maison Bleue.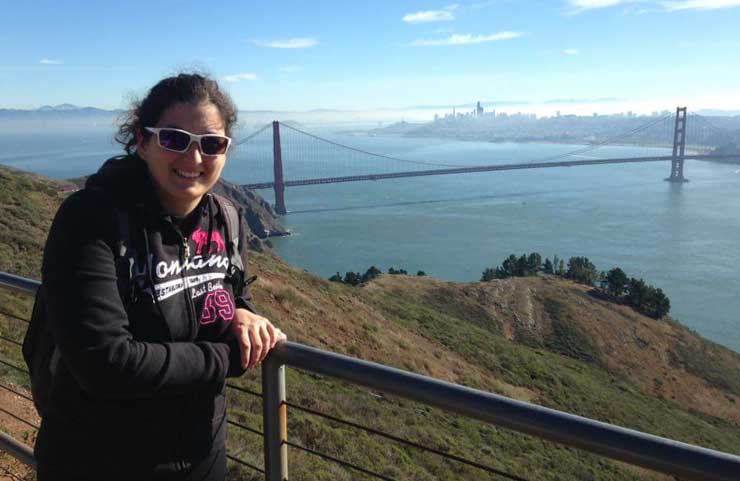 I loved the viewpoint of the city of San Francisco on Twin Peaks but I locked my car keys in the rental car at sunset! I asked people if they had AAA Assistance to get me back in my car, and nice people had it. They let me rest in their car until the assistance man came because it was cold!
Lombard street was crazy but amazing, the cable car with the red road was fabulous, better than in my childhood dreams. Muir Beach was crazy beautiful! I loved San Francisco!
Laura's Road Trip Tips
Use WiFi in McDonald's and Walmart.
Buy dry noodles for 45 cents a box.
Join the YMCA membership which was $13 for three months. You can go to all of the YMCAs in the country. I got my showers there!
I bought the National Park Annual pass which was $80 but I sold it to someone after for $40.
Rent a big car that can fit a mattress to stay in.
Have a cooler for food and drinks.
Bring a charger bank for your electronics.
Make sure to always have at least half a tank of gas in your car.
Always stop at the visitors center at the entrance of any parks to make your planning.
Buy gas using cash, it's less expensive.
Download offline maps on Google maps.
Keep a bag for your garbage so you can respect nature.
Don't forget to smile and say hi to hikers around you.
Keep traveling and opening your mind!