---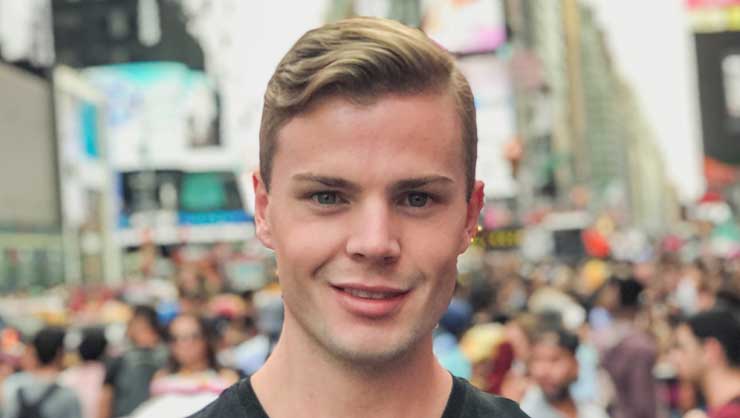 Meet au pair alumni Adrian from South Africa! Adrian was an au pair in the USA from 2016 to 2018 and now he's taking off on his next adventure of working his dream job. Check out his story below.
Hi, I'm Adrian. I'm 26 years old and before I moved to the United States in 2016, I had never traveled overseas.

I was born and raised in East London which is a small town in South Africa. I lived there for 21 years before moving to Cape Town in 2014 to pursue my Bachelor of Education degree. However, I only completed the first year of the degree.

Whilst living in Cape Town, I worked three jobs. The first was a half-day personal assistant to the proprietor for a law firm, the second was as an afternoon au pair/manny, and the third was being a waiter on the evenings and weekends. My housemate helped me realize that I was too young to be 'stuck' living the same day in and out, and I realized I had the experience needed to apply to be an au pair in the USA!

I had heard of many au pairs going to America to improve their English or travel the U.S. but for me, it was about the chance to gain international life experience, to be able to save towards my future endeavors and to live a new life with an American family. I also loved the idea of getting away and having somewhat of a break from the hustle and bustle of adulting!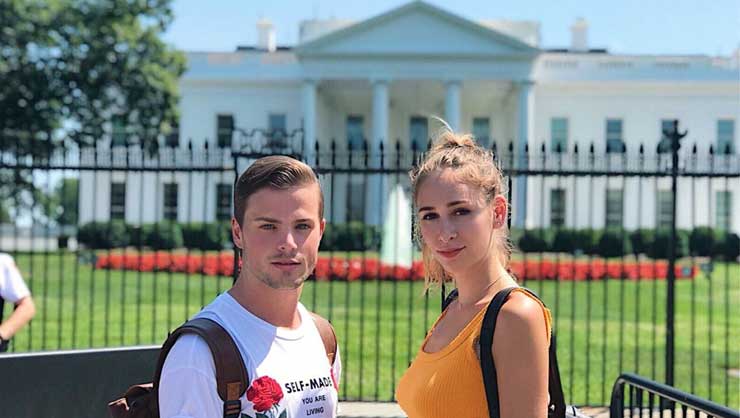 It's difficult to mention only one favorite part of my au pair time. I was an au pair for 21 months and I really enjoyed making friends from all over the world! Never had I imagined the opportunity to meet many different nationalities. My closest friends were from all parts of the globe including France, Germany, Ecuador, and Austria!

I also loved the fact that I was an hour away from New York City and could explore a new part of the beautiful Concrete Jungle every weekend.

I was extremely fortunate to attend many concerts: Lady Gaga, Kesha, Katy Perry, Charli XCX, Terror Jr, Betty Who, Astrid S, Rita Ora, Noah Cyrus, and Panic! at the Disco. There were also many international DJs I danced the night away to like Robin Schulz, Klingande, Autograf, Elderbrook, and Hayden James.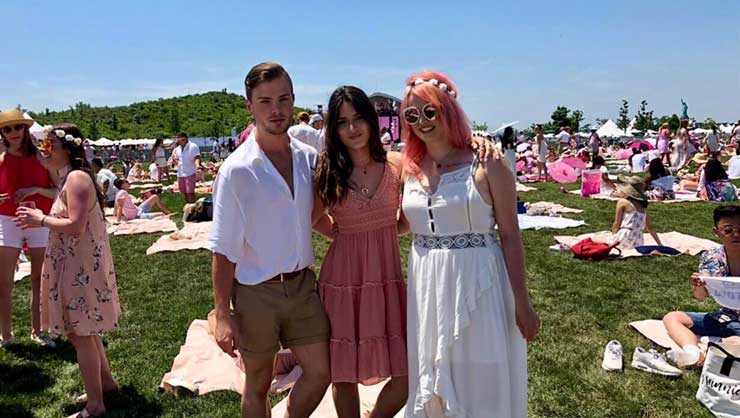 I knew that after my time as an au pair in the U.S. I would never be able to settle for a normal job in South Africa. I have a personal motto that I follow, and it's to never conform to normality. I have worked an office job before and never enjoyed it. I have worked in law firms before and couldn't wait for 5 pm to get out. I have worked three jobs at once and exhausted myself. So I knew that once my visa expired, I wanted to start a new journey that would excite me and not cause me to live a mediocre life.

Even before starting my au pair journey in the U.S. in 2016, I had thought of joining Emirates, but knew I was not mature enough and did not have the international experience. My time in the U.S.helped me mature, develop, and become very optimistic, become culturally aware, learn how to deal with living and working abroad, learn how to cope with culture shock, and learn how to handle homesickness!

And honestly, walking the streets of New York City every week inspired me to reach my wildest dreams! It allowed me to believe in myself and turn my dreams into reality!

I was so excited when I got an interview with Emirates. I will NEVER forget this surreal moment. Here I was, a South African from little East London, dressed in a suit and tie, riding in a yellow cab taxi through New York City to a hotel in Times Square to go and attend an interview to move to Dubai and work for Emirates! How bizarre!?

Out of 191 candidates at the recruitment day, only 11 were selected, of which four of us were au pairs. Never in my wildest dreams could I have imagined that happening. But it did, and I landed a dream job!

After living in the United States for 22 months, I returned to South Africa for 16 days and then moved to Dubai at the end of September 2018.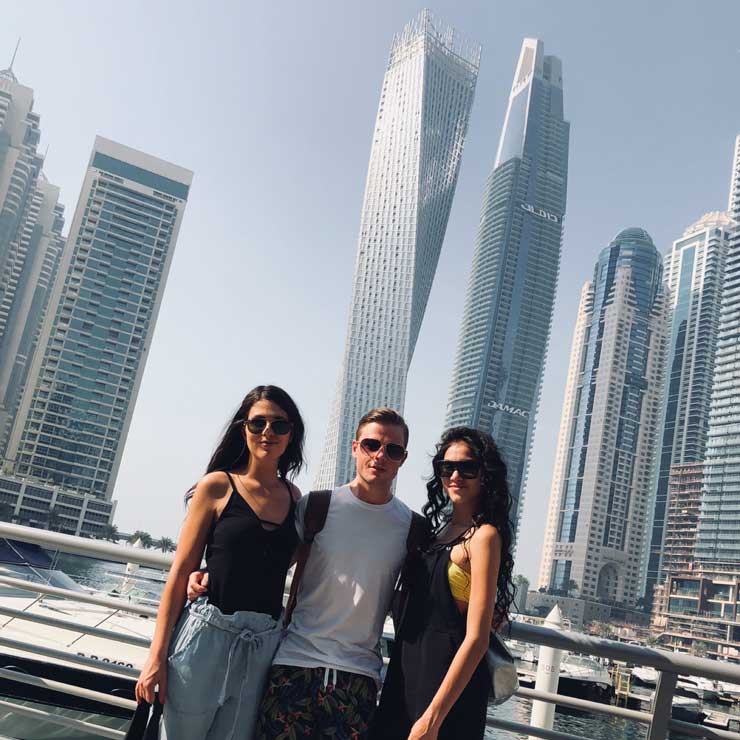 Now that I'm in Dubai, I have several weeks of training to attend before I start working flights. Emirates operates to 150 destinations in 80 different countries across 6 continents. I will be exploring the whole world and learning about many different cultures and nationalities. I cannot wait to work on flights and assist worldwide customers whilst working with many nationalities of cabin crew. I'll also get to explore new cities during layovers. I am determined to make a career out of this opportunity and grow within Emirates.

The au pair program is an opportunity you need to grab with both hands! It's an amazing experience to make friends from all over the world, gain an American family, obtain international life experience, and travel across the United States. I, unfortunately, did not travel much in the U.S. as I decided to save, but life has rewarded me with the opportunity to now travel around the whole world.
I'll end by saying leave your comfort zone and don't be afraid of change. Life will reward you immensely!