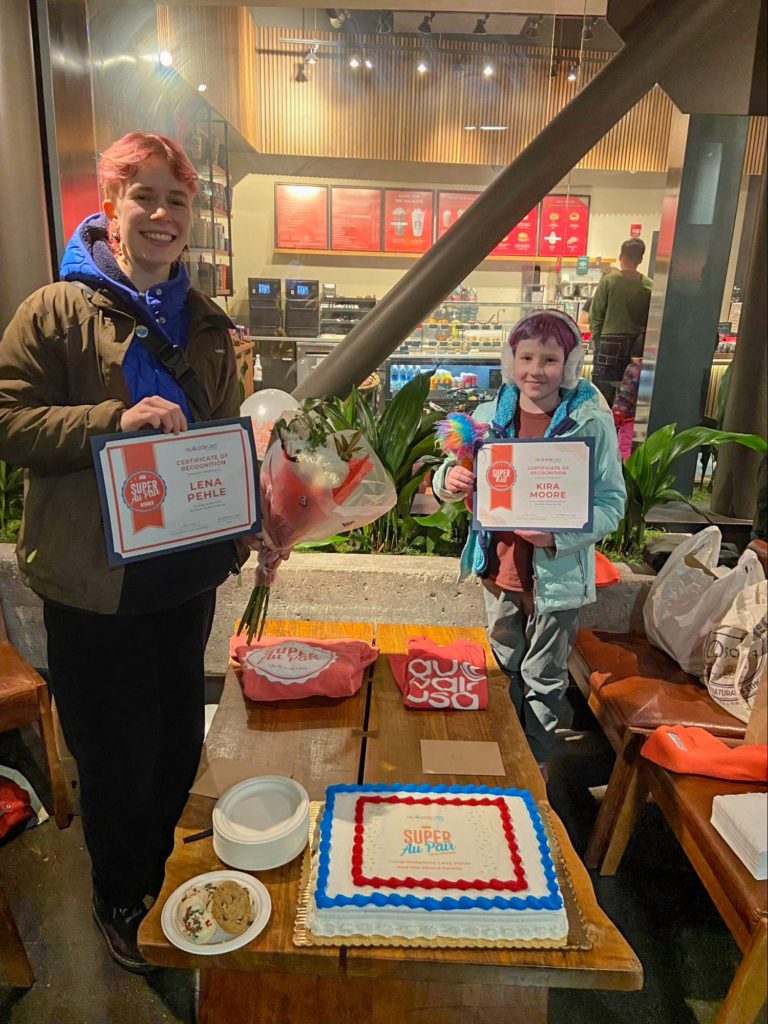 From the moment you connect with Lena, it's easy to see why their host family nominated them, and they were ultimately selected as Au Pair USA's Super Au Pair. Lena has a calming and positive energy, a sincere and honest demeanor, and an empathetic and graceful way of communicating.
When Lena arrived on program in November 2021, they knew the basics of what to expect from the au pair program. Their best friend had completed an au pair year and filled them in on all the details of culture, schedule, education, socialization, etc. What Lena didn't expect was what would transpire just a few months later.
Shortly after their arrival, Lena's host child was diagnosed with lymphoma. Just as their au pair routine was starting to form, everything changed. Instead of taking their host child to and from school, Lena would spend weeks at a time visiting her in the hospital. Instead of having a carefree social schedule, Lena would be making more cautious decisions about their interactions with friends or in crowded spaces to account for their immunocompromised child during chemo treatments.
But, as Lena says, "I was just trying to make it as easy as possible for my host family." Making sacrifices in their social life to not add any additional stress to their host parents' plate was a no-brainer decision Lena made for the benefit of the situation, alongside many others. Lena thought, "If this is something I can do to help my host family, I'm going to do it."
Perhaps the most admirable choice Lena made was when they decided to shave their head with their host child to make the experience less scary and more fun. Lena explained how their host child had always had long hair and was nervous about losing it during chemotherapy. They started giving her shorter and shorter haircuts and one day all decided (Lena, host child, and host dad) that they would shave their heads together. The host family set up a mini salon in their kitchen. Lena's host mom shaved Lena's head. Lena remembers the experience vividly, especially seeing all the different hair colors on the ground afterwards when it was time to clean up the hair mess!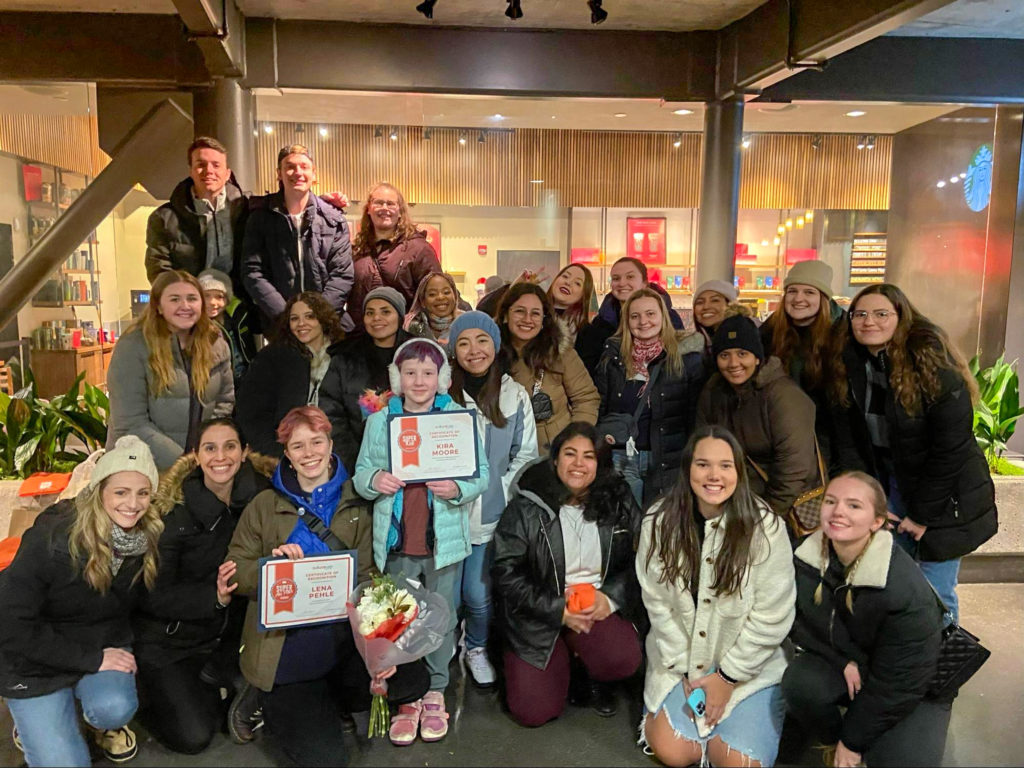 Lena is now in their extension year of their au pair program. It's been such a different experience than they could have ever imagined, but Lena continues to see the positive throughout it all. For example, Lena said, "What I realized during the months of treatment is that I would have never gotten to know my host kid the way I did if she had just been going to school. I feel grateful I really got the chance to form such a close bond with her when I was spending time with her in the hospital."
Lena's host child completed chemo in May 2022 and has been thriving post treatment. She says, "I really think Lena is a great au pair. She makes really good snacks, like tacos and she helps me get my reading and math done in a fun way."
What more could you ask for in a Super Au Pair? Watch Lena's story and others.