The holiday season has unofficially kicked off in the U.S.A. You are in for a treat as you experience new holidays, traditions, foods, and fun over the next couple of months.
Chances are you've already begun the season with some Halloween fun! Halloween is celebrated on October 31st. Between carving pumpkins, dressing up, and trick-or-treating, you likely enjoyed this spooky and sweet day with your host family.
Once Halloween is over, we move into Holiday Season overdrive! The next big holiday will be Thanksgiving, which is celebrated on the fourth Thursday in November every year. Thanksgiving is a day filled with food, family, and football! Americans enjoy a big dinner together as a family full of traditional dishes like turkey, stuffing, mashed potatoes, yams, and pumpkin pie. There's always a big football game on TV on Thanksgiving as well. Be sure to try lots of new foods and enjoy the company of your host family as you experience American culture to the fullest on this day.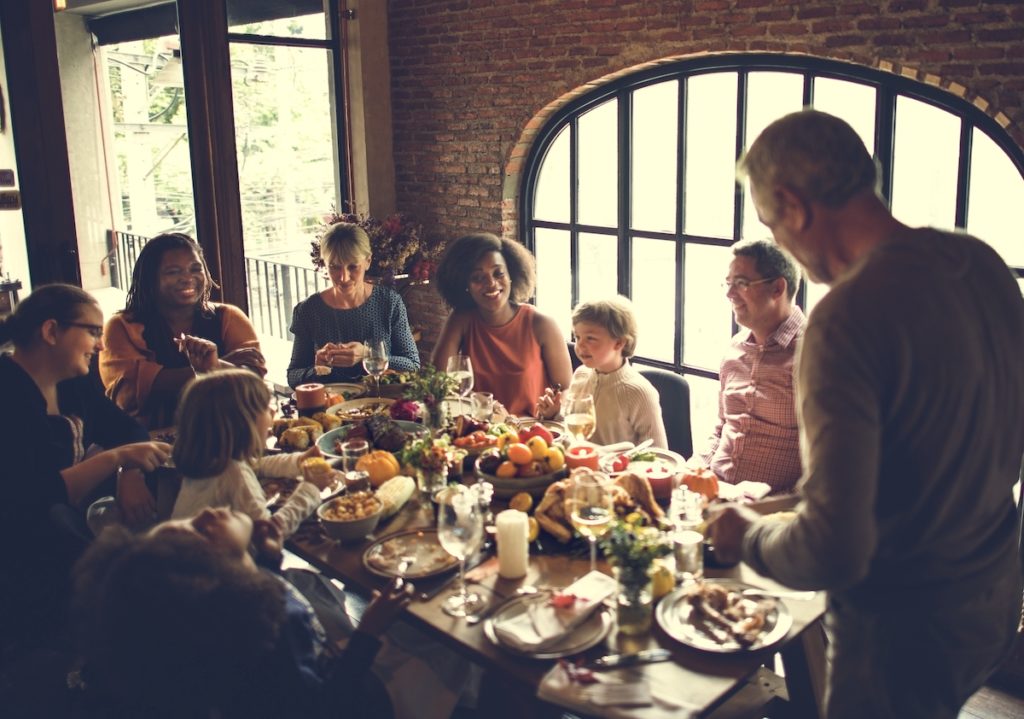 While not an official holiday, Black Friday is the day after Thanksgiving and is worth mentioning here. It's the biggest sale day of the year for shopping! Nearly every store offers lower pricing on their products on Black Friday in preparation for gift buyers starting their Christmas, Hanukkah, and Kwanzaa shopping. Be sure to take advantage of some of these deals, but also beware: stores are crowded, lines are long, and high-demand products may sell out quickly. If crowded shopping isn't your thing, wait a few days until Cyber Monday, when online deals are plentiful.
The December Holiday Season
Christmas, Hanukkah, and Kwanzaa (which you can read more about here) are all celebrated in December and are all unique and different. Like Thanksgiving, they are also celebrated typically with family and include a special dinner. Typically, gifts are exchanged on these days amongst family members and sometimes friends. Houses will likely display lights and décor for the holidays in December. Be sure to participate in the fun by helping your host family decorate, buying or making them a thoughtful gift to express your gratitude (crafts are unique and personal), and take a walk or drive around the neighborhood to see the beautiful holiday lights!
New Year's Eve is a night to celebrate the past year and welcome the new one! Depending on your host family's plans, you may have the night off to hang out with friends, or you might be working so your host parents can enjoy a party or event for adults only since New Year's events usually don't end until after midnight. No matter your plans, it will be a New Year's Eve to remember, one you spent in the U.S.!
The holiday season can be a busy time of year, filled with many parties, events, and social gatherings. It's a wonderful time to fully embrace American culture as you experience new ways of celebrating holidays you may be familiar with and others you will learn all about. Be intentional about participating in these experiences. You'll create so many wonderful new memories by doing so! And click here if you want to learn more about U.S. winter holiday traditions!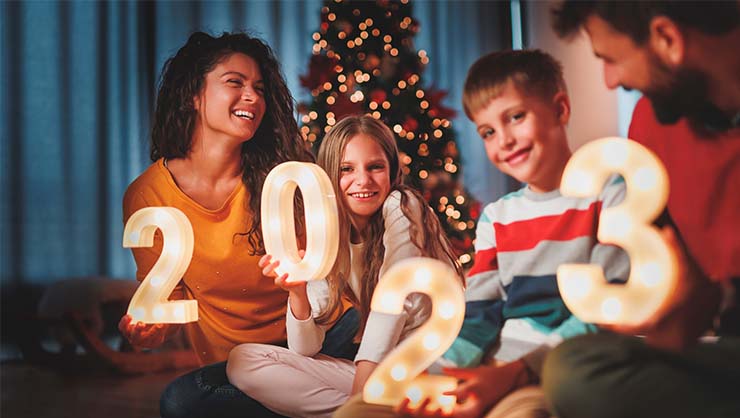 If you're ready to join the au pair program and experience the holiday season in the U.S.A., start here. We're looking forward to celebrating with you!