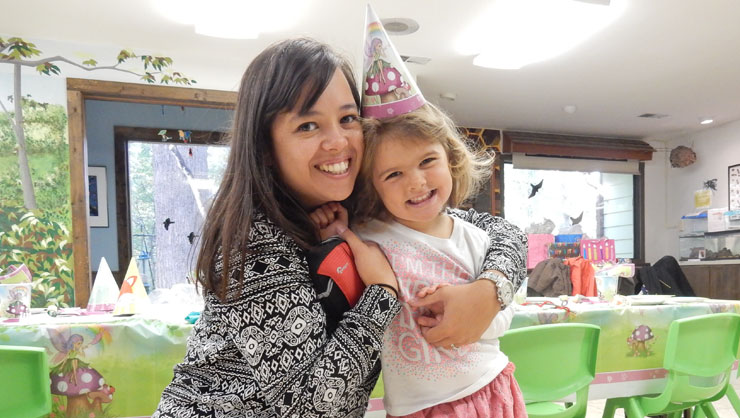 One of the most common questions we receive is, "What exactly is an au pair?" Put simply, an au pair is a young adult from outside of the U.S. who comes and lives with your family and cares for your children.
Au pairs provide flexible, full-time childcare for up to two years in your home. But au pairs have so much more to offer than just childcare!
An au pair is:
A member of your family with a different accent.
The term 'au pair' has a French origin meaning 'on equal terms.' We love this phrase because it demonstrates that your au pair becomes an invaluable member of your household. Whether that's doing school pick-up, helping your kids run off their energy in the backyard, pitching in with household tasks, or exploring new places with your kiddos, your au pair fills in the gaps where you need some extra help.
Having an au pair is like having another mature big brother or sister, adult role model, teacher, and caregiver in the home. No matter what stage my kids have been in, this additional loving adult helps to keep the home running smoothly. -Host Mom Dayla
A doorway to the world for your kids.
By definition, au pairs come from outside of the U.S. Au Pair USA works with au pairs from all over the world, including, but by no means limited to Germany, South Africa, Brazil, and Mexico. Your kids will be experiencing your au pair's culture every day, from the food to the traditions to the language and way of life.
Our au pair Marrit has been cooking a Dutch meal each week for us and has been teaching us Dutch… there are sticky notes all over the house! -Host Mom Kimberly
A lifelong friend.
We love seeing the deep bonds that form between our host families and au pairs. These relationships often last a lifetime. When your au pair returns home, it doesn't have to mean goodbye. From weddings to family trips overseas, our host families and au pairs always find a way to stay connected.
Our daughter has told us multiple times how she views our au pair Tabi as an older sister and wishes that she could stay forever. -Host Dad John
Think an au pair may be a fit for you? Learn how to become a host family.