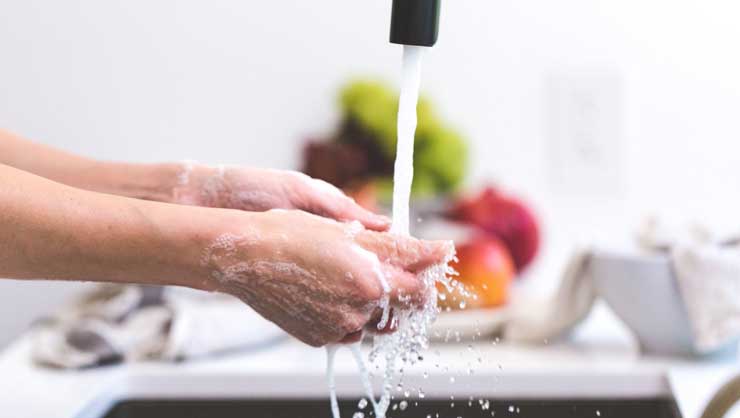 As a Local Coordinator and Regional Supervisor for InterExchange Au Pair USA, I reach out to my host families each month with a refresher on the guidelines of the au pair program.
One group of guidelines focuses on what household chores au pairs can perform, according to the regulations of the au pair program.
It can be helpful to think of household tasks in three different buckets: tasks related to the children, tasks related to the au pair, and shared family tasks.
Household Tasks Related to the Children
One of the unique benefits of hosting an au pair is that they can help with chores related to your children. Au pairs can:
Do the children's laundry
Keep the play area organized and neat
Cook for your kids
Help your children with their family chores
I've found that all of my host families require their au pair to do the children's laundry but it can look different in each home. For au pairs that look after older children, the host parents emphasized that it should be a partnership and the children should help fold and put the clothing away.
Chores related to your children are always included in your au pair's working hours.
Household Tasks Related to the Au Pair
As an adult member of your household, your au pair can be expected to clean up after themselves. Au pairs can:
Wash or load dishes that only they've used
Keep their bedroom tidy
Clean their private bathroom
Your au pair is an adult and you shouldn't micromanage their personal space. Instead, discuss the basic level of cleanliness that you prefer upfront and then give them wiggle room to be independent.
Shared Family Tasks
Since your au pair is seen as a member of the family, they should be prepared to participate in some shared household chores.
Emptying the dishwasher
Helping out at family dinners
Being respectful of shared spaces
Au pairs should never be asked to do heavy cleaning, yard work, pet care, or chores that are outside of daily family life.
Communication is Key
Some advice I have for host families is to make a list of all the responsibilities they will be asking of their au pair and share these job duties with them during the interview process. Don't wait until an au pair has arrived to tell them what is expected in the job. Au pairs may not know to ask these questions but if you share this information with them prior to their arrival you are less likely to have any issues once they arrive in your home.
If you're ever in doubt about your au pair performing a certain task, double check with your Local Coordinator to see if it's inside the program's boundaries. We are always happy to help!