We were a family of four, soon to be a family of five, in 2019 when we welcomed our German au pair, Doreen. Doreen arrived and immediately became a member of our family. She helped plan birthday parties, made holiday crafts, transitioned from two kids to three, moved houses, and even flew to New York with us to spend Christmas with our extended family there.
During our time hosting Doreen, I watched Doreen grow into an independent and mature woman. She always exuded confidence and seemed wise beyond her years, but I know her time in the U.S. helped her grow tremendously. She made great friends, traveled all over the States, and got her California driver's license. She even celebrated a milestone birthday here: turning 21! Doreen truly made the most of her time on a cultural exchange program.
A difficult goodbye…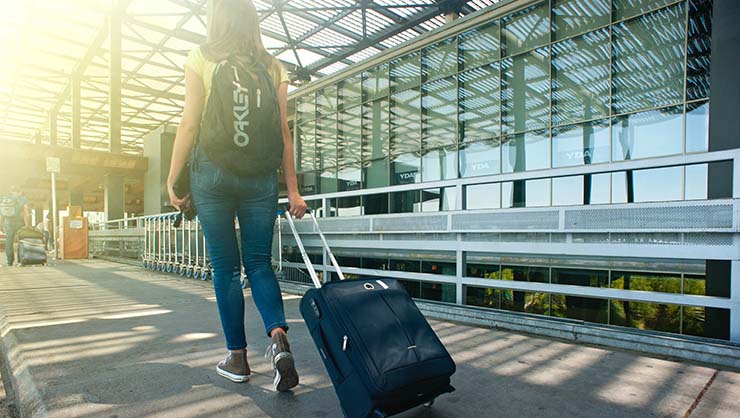 After nearly two years we said goodbye to Doreen in March of 2019. We were sad to see her go, but understood it was time for Doreen to head back to Europe and begin her college studies. She'd arrived just after graduating high school after all, in hopes of completing a gap year. (Well, what turned out to be two years in the end.) We knew we'd see each other again, but didn't know when.
Doreen began college and we got back into a routine. We chatted on WhatsApp regularly and sent each other birthday gifts and Christmas cards year after year. At the start of 2020, Doreen let us know she was planning a visit to see us later that year. We were all thrilled!
And then, the pandemic hit. The U.S. shut down its borders to Germans in March 2020 and didn't open them back up until November 2021. In the interim, we continued video chatting regularly and wishing each other happy birthdays and merry Christmases from afar. Doreen continued her affinity for traveling within Europe and sent us postcards from each city she visited. The travel bug she caught throughout her au pair program year stuck with her and allowed her to see even more of the world once she left the U.S.
And a cheerful host family reunion
But this month, it was finally time for that in-person host family reunion to happen. After nearly three years of living a world apart, a global pandemic, multiple vaccines, and a COVID test, Doreen flew from Frankfurt to San Francisco to reunite with us, her American family. While we anxiously waited at the gate for her at SFO airport, our kids wondered if they'd recognize her when she walked out. Would she look different? Would they be able to recognize her with a mask on? As people passed by, they asked each other if the woman walking by was her. Our four-year-old who'd been just 19 months old when Doreen left, even asked women passing by, "are you Doreen?" When she finally walked out of the gate, the excitement and love immediately translated into hugs and shouts for Doreen! We were finally able to meet our long-lost family member again and welcome her back into our home.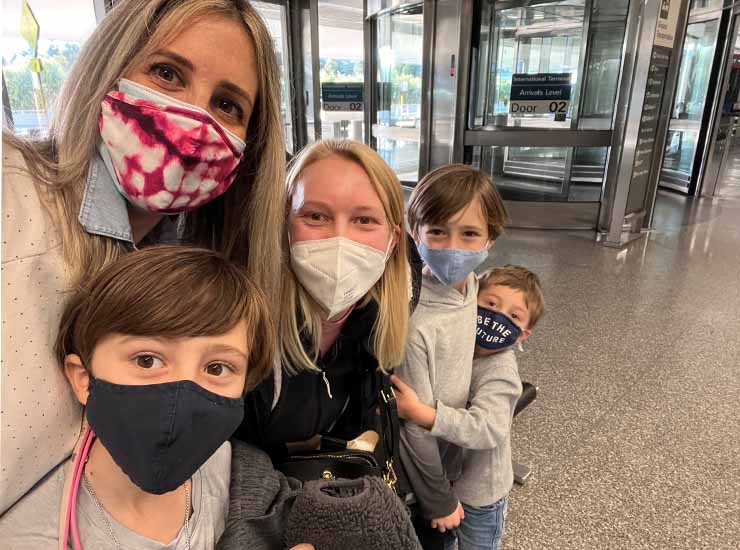 Participating in the au pair program may seem like just one or two years of your life, but the relationships formed truly last a lifetime. Both Doreen and our family have no doubt we will forever be connected in a special way. Our long, overdue host family reunion may be our first official one, but it most certainly won't be our last. Welcome back, Doreen!
Want more stories of exceptional bonds between host families and au pairs? Take a look at a few videos of our "super" au pairs!