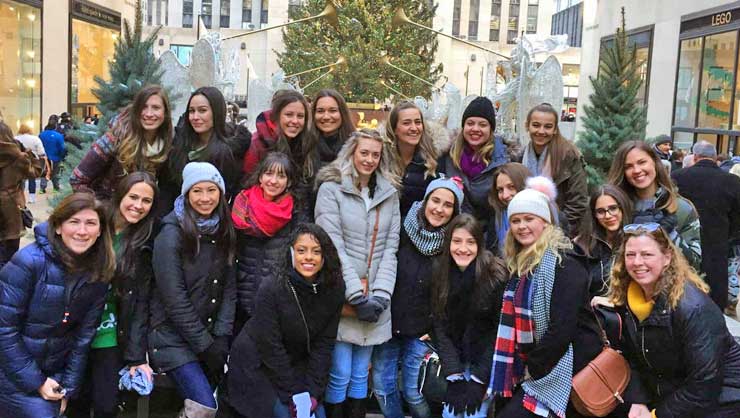 How One Local Coordinator Celebrates The Holidays With Her Au Pairs
Long-time Local Coordinator (LC) Jill cherishes seeing the holiday season through her au pairs' eyes. As an LC in Long Island, Jill and her au pairs explore the iconic holiday sites in New York City year after year.
Here's Jill's take on celebrating the holidays with her au pairs. Let it serve as inspiration for what you can do with your au pair in your own community!
Every country and culture celebrates the holidays in very unique ways. Au pairs are here not only for childcare but also for cultural exchange. The holidays are the perfect time to learn about each other's seasonal traditions.
In November, I like to hold a pie taste testing contest right before Thanksgiving. I'm happy to say that last year my homemade pumpkin pie beat out the store-bought one! Au pairs from around the world love to celebrate Thanksgiving because it's so unique to American culture.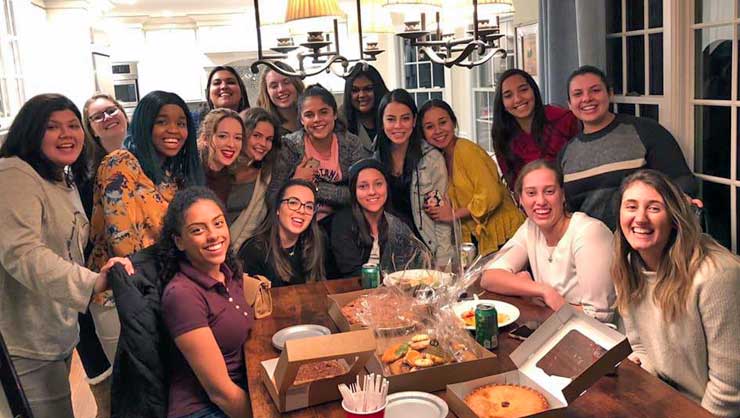 At my December cluster meeting, I like to show the au pairs the wonders of New York City during the holidays. I take them on a tour to see the window displays at Macy's and many department stores in N.Y.C. and then on to the Rockefeller Center Christmas Tree. This is one of my favorite things to do with my au pairs because I love seeing these displays and holiday traditions through their eyes. Many of them have only heard seen these things in a movie. To see them in person is awe-inspiring and, for many, a dream come true.
I also ask my au pairs to share what was special about celebrating this time of year with their new host families. Several of the au pairs are with a family of a different religion than their own, so celebrating a new religious holiday was quite an education and created very special and unique memories. The host children love to get involved in explaining traditions.
Another truly amazing part is when the au pairs talk about sharing their own holiday traditions with their host family, ranging from cooking a traditional meal to unique presents. This is the peak of cultural exchange and the true meaning of the au pair program.