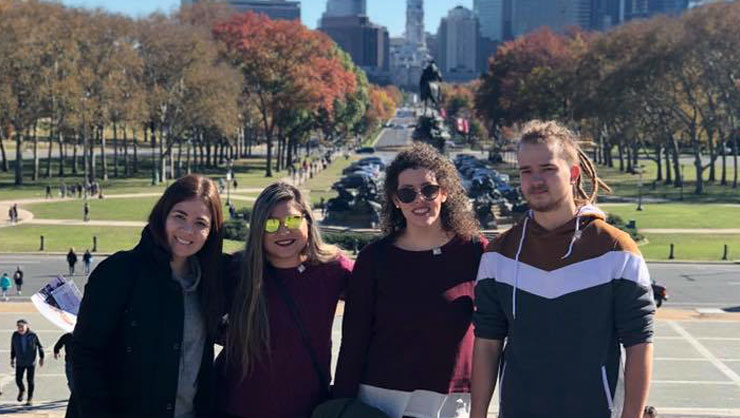 From rich American history to delicious cheesesteaks, there are plenty of reasons to love Philadelphia! Our au pairs recently had a fun day out in Philly. We asked Local Coordinator Tracy to tell us all about it.
Where did you explore with the au pairs?
We went to the Philadelphia Art Museum. Many of our au pairs enjoy touring museums, and this is a great place to view gorgeous works of art. The first Sunday of the month is free, and we were able to view famous works by Monet and Vincent van Gogh. There was also a fashion exhibit on display which was enjoyable for our many fashionistas in the group.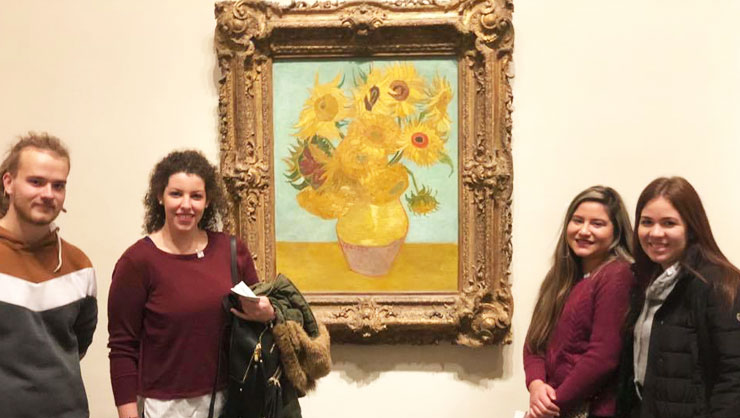 After touring the museum, we went out front to run the very same steps that Sylvester Stallone ran in the movie Rocky! Then we walked around to the back of the museum to view the Schuylkill River and Boathouse Row. It's a beautiful view where you can picnic along the lawn and watch the crew teams go up and down the water.
What did the au pairs enjoy the most?
It's not very often we get to visit a museum, and I think the au pairs enjoyed doing something different. Some had never been inside the museum and didn't even know what it was, though they had passed it in the city a number of times. They also really liked seeing a landmark that was pictured in a famous movie. A few of the au pairs had never seen Rocky and were told to do so when they got home!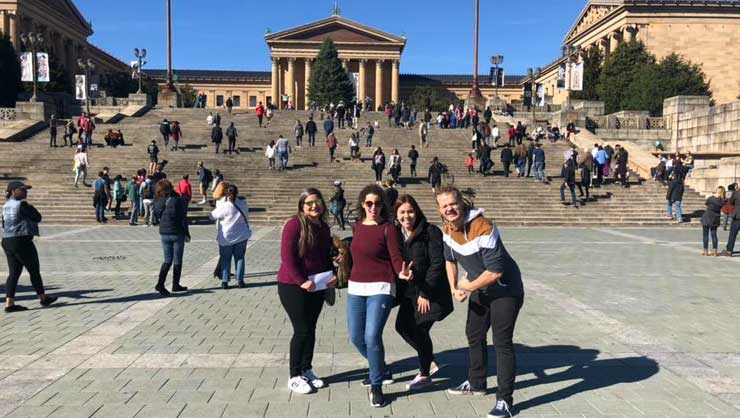 Why do au pairs enjoy living in the Philadelphia area?
It's very central to everything, especially if you like to travel. You aren't too far from the beach, the suburbs, or the farmlands of Pennsylvania. Just about anything you want to do around Philadelphia can be done on a simple day trip. By train or car, you can get to major cities like NYC and D.C. in a few short hours.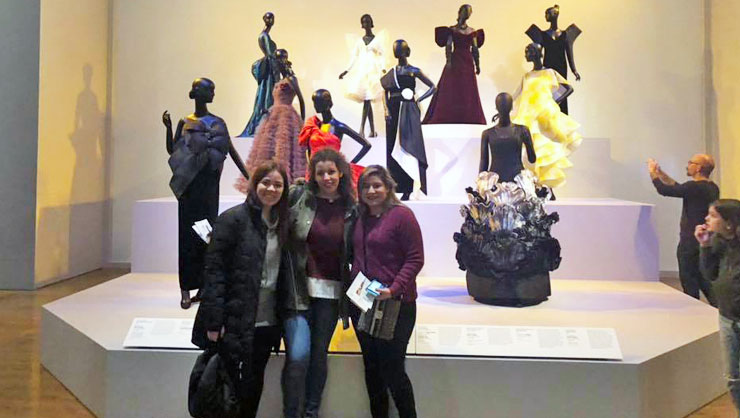 What makes Philadelphia a unique place for au pairs to experience?
There is so much to see and do. It's not too overwhelming like some of the bigger cities. It's a very inviting and walkable city, filled with important American history like the Liberty Bell, National Constitution Center, and Independence Hall. There are always different festivals for au pairs to attend and learn about different cultures. One is never bored in Philly!