When Alison, an au pair from Mexico, arrived on the program in 2021, she expected to learn about American culture and celebrate new holidays like the Fourth of July and Thanksgiving. She didn't realize she'd be gaining an even deeper level of cultural understanding through her traditional and religious experiences with her host family.
Alison grew up Catholic, and consequently celebrated holidays associated with the Christian faith. As an au pair for a Jewish host family, she has been fortunate to learn about both typical American family traditions and Jewish customs.
What Alison Learned About Passover
This past month, Alison celebrated her very first Passover. Not knowing what to expect, Alison came to the table with an open mind and an understanding her expectations might be different than what she would experience. Her host mom explained in detail the preparation for the day, the menu items, and their significance from a biblical and historical standpoint. Alison looked over the Seder Plate, a traditional dish that presents seven items of food. There were interesting and new-to-her foods on display. She was especially apprehensive about the charoset. Typically served on Matzo, or unleavened bread, charoset is a dish made of chopped apples, walnuts, cinnamon and wine. Her host mom encouraged her to try it. Charoset quickly became her now favorite Passover food! In fact, Alison said she ate more of this than anyone else at dinner!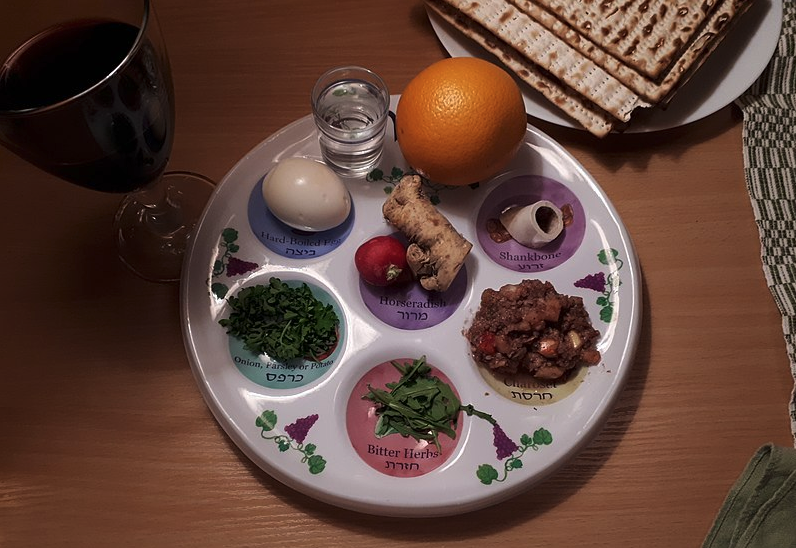 Even though celebrating Passover was a totally new experience for Alison, she saw many similarities in how she and her family in Mexico celebrate holidays. For one, holidays are a great opportunity for family gatherings. You get to practice traditions and your beliefs bring you together. Even though Alison grew up with a different faith, she still felt included in her host family's celebration. Another similarity? Food. Yes, the menus are quite different at Jewish American holiday versus Mexican ones. However, food remains the common denominator. Food makes people bond, no matter what the menu is composed of.
What Alison Learned about Herself
Alison said being part of a family with different beliefs has been an unexpected blessing in her au pair experience. She would have never had the opportunity to learn about and celebrate a holiday like Passover had she stayed in her home country and her comfort zone. "Overall, it was something unique that I've never done before," Alison said. "I'm so glad I had this experience and learned to do something different."
Back in Mexico, Alison would have celebrated Easter differently, teaching others about the Christian faith at Catholic mass. This year, she became the student. Alison learned about a new faith, culture, and family traditions by celebrating Passover with her American host family.
Want to have an experience like Alison's? Apply to become an au pair through Au Pair USA, where, for over 30 years, we've been successfully placing au pairs with carefully screened American host families.