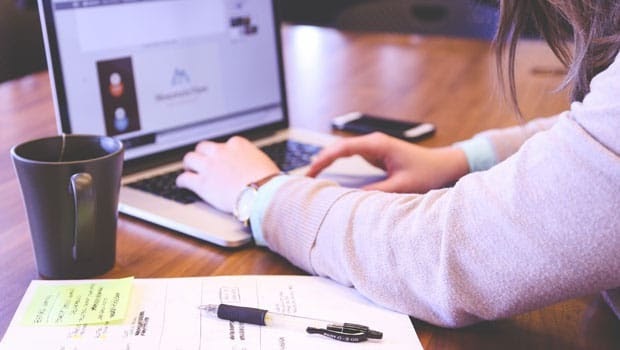 The internet and social media provides a good way for "scammers" to trick unsuspecting people into sending them money. Unfortunately, this practice has started to affect the au pair world as well. Sometimes scammers will say they are a host family and ask you to join them. Other times they will say they are from an au pair agency, even InterExchange. They will ask you to send money and then they will disappear after they receive it. How can you be sure that you are talking to a real family and dealing with a real agency? Read our information below to learn how to protect yourself.
1. You'll work with an agent in your country.
When you work with InterExchange, you will always work with one of our International Cooperators who are our agents in your country. They will direct you to complete an online application through our online system. They will also interview you before you can start the process. If you haven't completed this application process but are talking to a "host family", you should slow down and talk to the agency in your country.
2. The Matching Process
All matching between host families and au pairs is done through our safe, online portal, Passport. You'll be able to login and see the family profile on our system. You'll interview with families over Zoom, Skype, or another video conferencing service. You'll never match with a family until you "meet" with them this way. And, you should always meet the children this way too. Scammers are reluctant to connect using video conferencing services because it will be clear that they are not being honest.
3. Unofficial Email Address
All emails from InterExchange staff will end in @interexchange.org or @lc.interexchange.org. The email address interexchange@usa.com is NOT legitimate. Do not answer any emails from this address, they are sent from scammers. Anyone claiming to be InterExchange from a free email service provider, such as @outlook.com, or @yahoo.com, is a scammer.
4. Requests for Payment via Western Union
InterExchange does not use money transfer companies such as Western Union, MoneyGram, or other online payment portals for business transactions. All payments for the program will be made to the Agent in your home country.
5. Poor Spelling and Formatting
Scammers may send materials that are poorly written, contain spelling and/or grammatical errors, and/or utilize unprofessional and messy formatting.
Scammers also often capitalize random words, usually nouns that do not require capitalization. Even if you are not a native English speaker, trust your instincts. If a word appears misspelled or incorrectly capitalized, consider whether the sender is trustworthy.
If you have access to a word processor such as Microsoft Word or Google Docs, paste the text of the email that you receive into a new document. If there are many red squiggly lines under words, this indicates that the text was not typed by an InterExchange employee.
6. Demanding and Urgent Emails
If you hesitate or respond slowly, emails from scammers become demanding and urgent. This is also a red flag!
7. Urgent Phone Calls Demanding Money
If you receive a phone call from someone who claims to work for the Internal Revenue Service and demands money, this is a scam. The IRS will send a letter to people who owe taxes, and will not initiate contact through a phone call. If you receive an urgent call demanding money, do not make any payments.
If you're ever unsure of someone you're in touch with, please email us. We're here to help!
Other Useful Tips
We work with partner agencies in specific countries. If someone claiming to represent Au Pair USA or InterExchange contacts you, and you do not live in one of these specific countries, then it is a scam. The countries Au Pair USA works with are:
Argentina
Australia
Austria
Belgium
Bosnia & Herzegovina
Brazil
China
Colombia
Costa Rica
Croatia
Czechia
Ecuador
France
Germany
Italy
Japan
Latvia
Mexico
Montenegro
North Macedonia
Namibia
Netherlands
Peru
Portugal
Russia
Serbia
Slovakia
Slovenia
South Africa
Spain
Thailand
United Kingdom
Similarly, Au Pair USA operates only in specific American states. You can see these in the map below: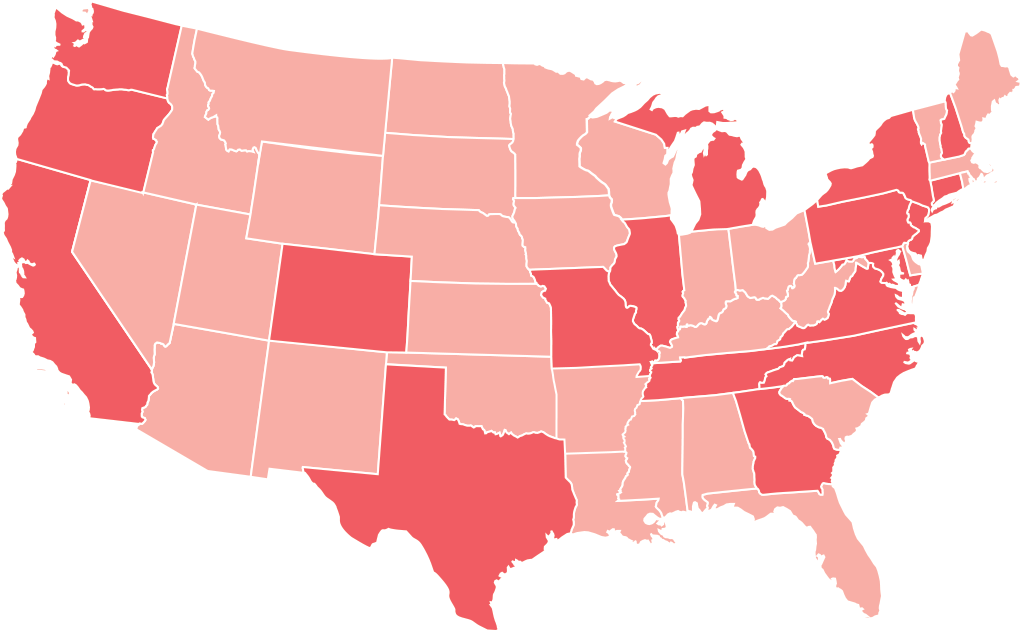 These states are:
California
Colorado
Connecticut
Georgia
Illinois
Massachusetts
Maryland
Michigan
Missouri
New Jersey
New York
North Carolina
Oregon
Pennsylvania
Tennessee
Texas
Virginia
Washington
Washington DC
Remember these steps for the application process:
Inquire directly with InterExchange: fill out the information here.
Confirm eligibility and apply with the support of our International Cooperator. You will learn more about International Cooperators in your country after filling out the information in the previous step.
You will then, and only then, be able to meet families which we have previously screened safely through our program's online platform.
Only pay fees directly to the International Cooperator you identify after filling out the information in the first step. We will never ask you to pay money through Western Union, MoneyGram, or other wiring services.
Begin applying for your visa only after we have confirmed a match and instructed you to do so.
When you're applying, it helps to consider things from the point of view of a host family. Host families are not able to provide you with a J-1 visa. Host Families need to work with an organization like InterExchange, and Au Pair USA, to assist with the entire process.
Host families will want to make sure that they match with someone who is eligible to participate in the program legally, without having to worry about any potential scams.
For this reason, host families don't often use Facebook or other social media to match with potential au pairs. If you are talking to someone claiming to represent a host family on social media, it is almost certainly a scam, and you should immediately inquire directly with us before continuing the process.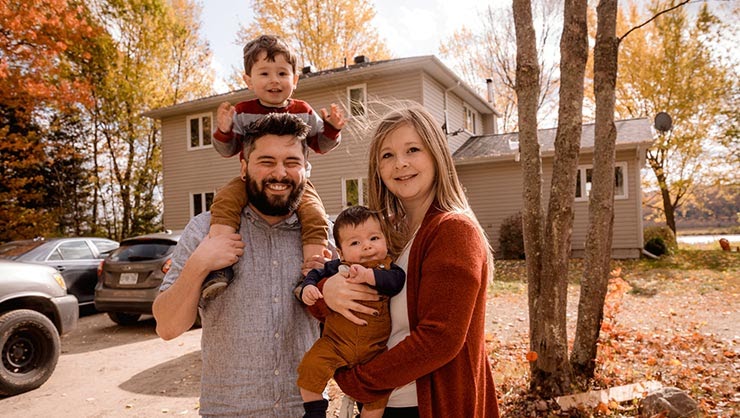 Au Pair USA wants to make the application process as smooth as possible for you and our host families. All of these rules are in place to ensure safety. If you are ever concerned about whether a message, individual, or website is authentic, please send us an Instagram or Facebook message or contact us via email at aupair@interexchange.org. In general, if you ever have doubts, ask us!
If you've been in email contact with a scammer, there is a possibility that you can help us shut them down. Please email aupair@interexchange.org for more details.
Ready to apply? The first step is to make an inquiry here!