---
A host mom reflects on how COVID-19 changed life with her au pair, and how Au Pair USA has supported her
While COVID-19 has affected many cultural exchange programs, many au pairs who arrived prior to social distancing regulations are still nobly supporting their host families. Au Pair USA sat down with host mom Lily Nguyen to discuss how COVID-19 has affected her life with Brazilian au pair Karolaine, and what Au Pair USA has done to support her in these difficult times.
Au Pair USA: You've been together as a family since August. What was your usual schedule, and how has that changed?
Lily: Our usual schedule was to have Karolaine help out in the mornings with getting the boys out of bed, breakfast, and driving to school. She will then pick up the boys when school is over and take them home for an early dinner or take them to their after school activities such as piano or swim lessons.
Since COVID-19, this schedule has changed a lot. Karolaine now generally works 8 am to 5 pm Monday to Friday and a few hours here and there during the week. She is also taking on the role as their organizer of activities. My husband and I both work from home now so this help has been invaluable.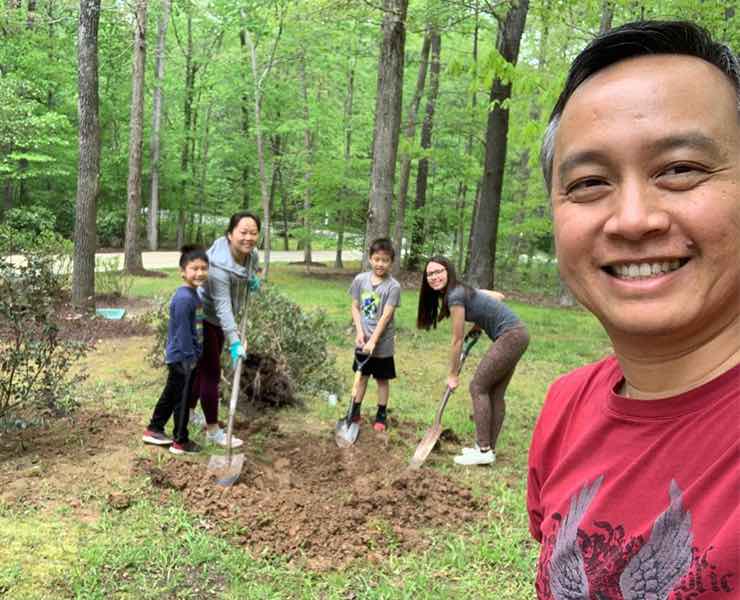 How is Karolaine helping with school? What is the daily schedule like?
"When we knew the kids would be home due to COVID-19, I pulled together a general schedule for Karolaine to follow so that she and the boys knew what to expect. I reviewed the schedule with her and the kids and asked for their input as well. Overall, we have breakfast in the morning and then 1-2 hours of school work. After that, she will take the kids outside and they go for a walk in our neighborhood, ride their bikes or play basketball, etc. After this is some quiet time, book reading, etc., until lunch. After lunch is one hour of TV and then for the remainder of the afternoon Karolaine will work with them on crafting items, reading more books together, playing with puzzles or legos, board games ,etc., until my husband, Justin, and I are finished with work."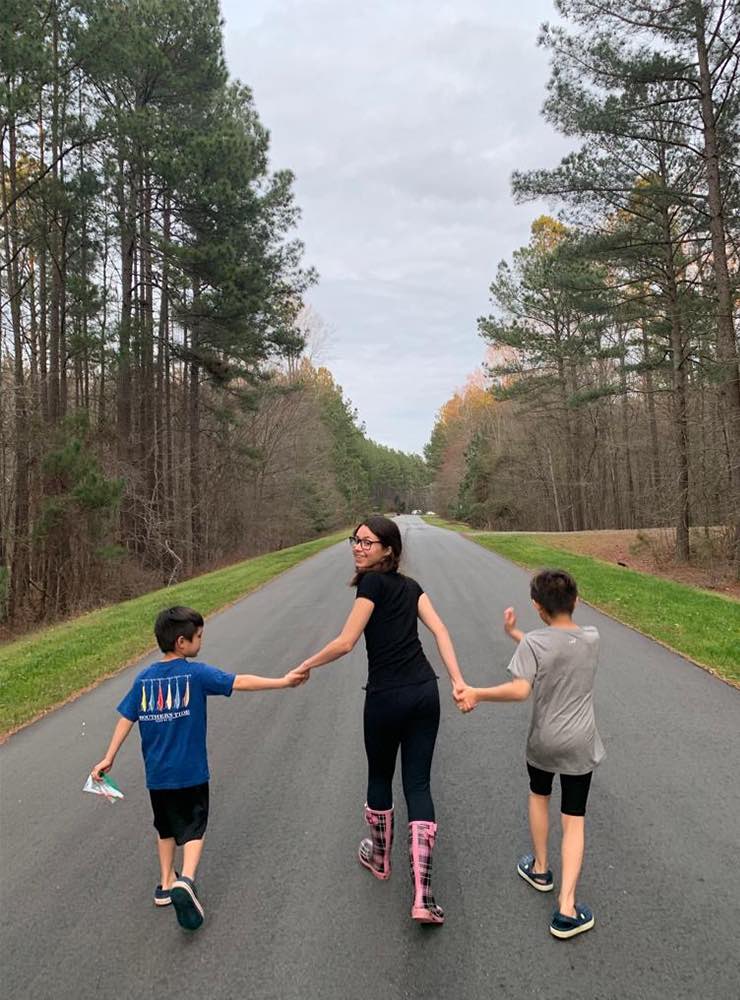 What things, other than school, have the boys been learning with Karolaine?
"They have been taking Yoga classes together as well as watching shows like How It's Made."
What are some learning resources you have discovered?
"There are some good online museum visit sites, math and spelling programs, etc., and I have also purchased Raz Kids, which Karolaine can use with the kids to give them variety on their reading assignments." (Indeed, au pairs often have fun helping kids with homework)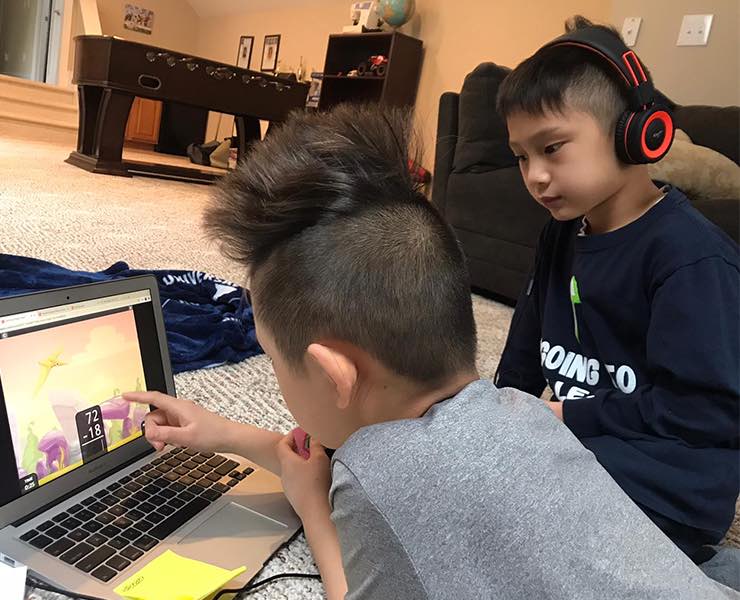 How has this changed your family dynamic?
"We are spending more time cooking and eating lunch and dinner together. The boys know that we are home and will come sneak in, which is fun, and I get to see them throughout the day. Also we are close by if Karolaine has a question or needs help."
Are you doing more as a family? What kinds of things?
"We are cooking more, we take walks together, and we are watching more movies as a family."
How are you taking care of each other?
"At mealtimes, we ask the boys what they are doing during the day. We ask everyone to talk about their feelings and how they feel about having to be home and missing out on school and friends. I think communication and knowing that we are here together and getting through the emotions of this change together is important. I also often ask Karolaine about her parents and sisters. I show that I am concerned for their well-being as well."
How are you communicating with family far away?
"We each call our parents and sometimes use Facetime and Skype."
What are some positive things about this experience?
"We can have a productive home life and have space to each do the things we need and still get our work done. I also found out how appreciative I am that I have an au pair that lives with us and can help us consistently Monday through Friday with childcare during normal working hours. I don't think I would survive with my sanity intact without Karolaine."
How can your Local Coordinator or the agency support you more?
"Mary Beth is contacting us more and asking how she can be helpful. The email she sent out with all the links to great educational sites was really helpful. Also, her close contact with Karolaine is very helpful as well, just to make sure she is doing well."
It Takes a Village
In difficult times, the Au Pair USA community bands together for support. When schools closed to facilitate social distancing, the program shared these resources to support host families' transition to social distancing:
But Local Coordinators don't just support the host family; they ensure the au pair thrives as well. And what do you get when you add a thriving au pair to a supported host family? The most important outcome of all: happy, healthy host children.