Have you heard the expression "bloom where you are planted"? Even when life is difficult, one can make the most out of opportunities in their current situation. While social distancing has forced the world to plant themselves indoors, people are blooming. Many au pairs remained in the USA after sheltering in place to continue supporting their host families. Au Pair USA's team of Local Coordinators has been working to support au pairs during these difficult times. We're proud to report that our Local Coordinators have helped their au pairs bloom!
Our Local Coordinator team has been making sure that their au pairs are safe and healthy via frequent check-ins and virtual group meetings. Local Coordinator Pamela Piggott reports that her Washington state check-ins continued virtually, with games such as "two truths and a lie," and "how many states can you name in thirty seconds." "We shared laughs and everyone got really creative," she said. Local Coordinator Emily relates that one of her au pairs did a virtual make-up session, but she "had no idea there were so many steps to applying makeup!"
Things weren't always easy, however. Exchange is, of course, an essential part of cultural exchange. Au pairs came to the USA eager to experience American culture. Like much of the world, they've had to change their expectations over the past months. Understandably, some have gotten restless. An important Local Coordinator duty has therefore been ensuring that au pairs and host families are on the same page regarding safety.
Regional Supervisor Cara Harper had to remind her au pairs that, even as businesses in Georgia opened up, they were still expected to follow host family guidelines. Nevertheless, she strove to find a balance and accommodate cultural exchange. For example, she suggested that families might be supportive of au pairs meeting friends so long as they wear masks and ensure physical distance. Communication and planning are key.
On June 20, Local Coordinator Tracy Hanover held her first (socially-distanced) meetup for Pennsylvania au pairs since quarantine began. "It went great," she says. "I loved seeing my au pairs in person. I'm still amazed at how well they are all handling this, and even more blessed that their host families are so loving and understanding during it all."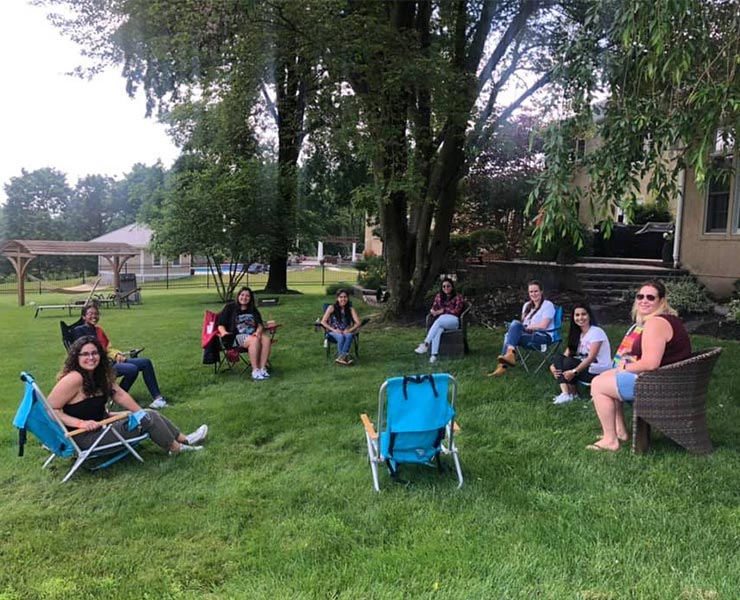 Pride in au pairs has been contagious. To show their appreciation, many Local Coordinators have prepared small, thoughtful gifts. A few North Carolinians stood out. Mary Beth Grealey dropped off candy and gift cards to a local ice cream shop, along with a personalized note to each au pair. Suzanne Miller took microwave popcorn and sidewalk chalk to hers. Similarly, Tauryn Beeman, in Washington, mailed gift cards to a local Washington ice cream spot, in "sweet" cards noting how much better they've made this time for their kids and families.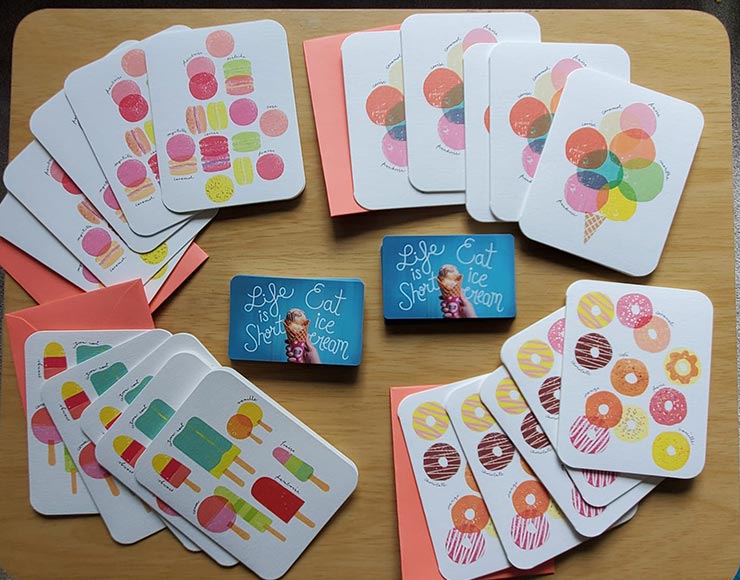 But that's not all: Suzanne made posters with her own children, and when she dropped off the gifts, they honked, waved, and formed a mini-parade. She also put her graphic design skills to use. In addition to a bag of goodies, she dropped off packets of sunflower seeds and a card with this design: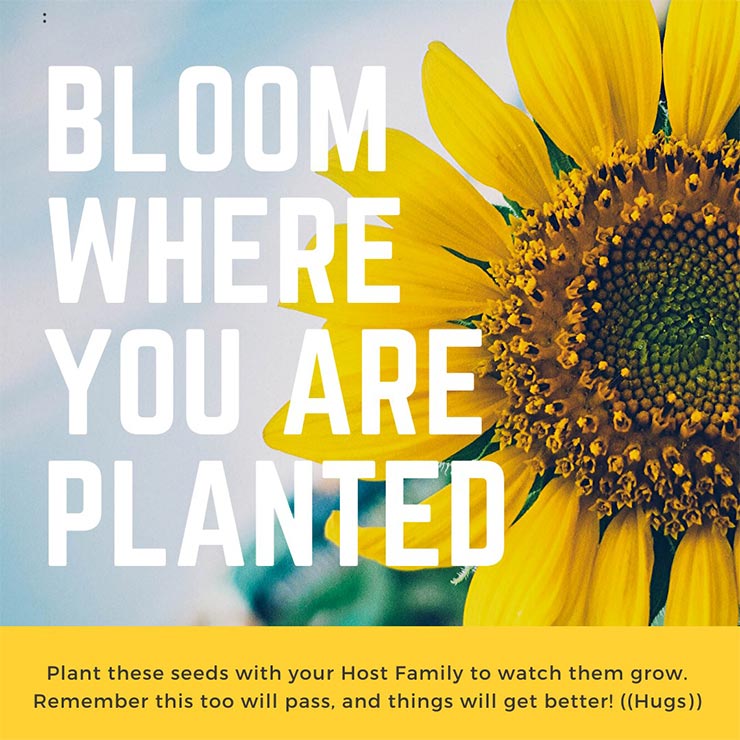 Thanks to Au Pair USA's team of dedicated Local Coordinators, au pairs are both literally and figuratively blooming where they're planted!