The weeks leading up to your au pair's arrival are an exciting time, and there's plenty to do to prepare!
We've created a checklist to make the transition as smooth as possible. Here's what you can work on in the month prior to your au pair's arrival.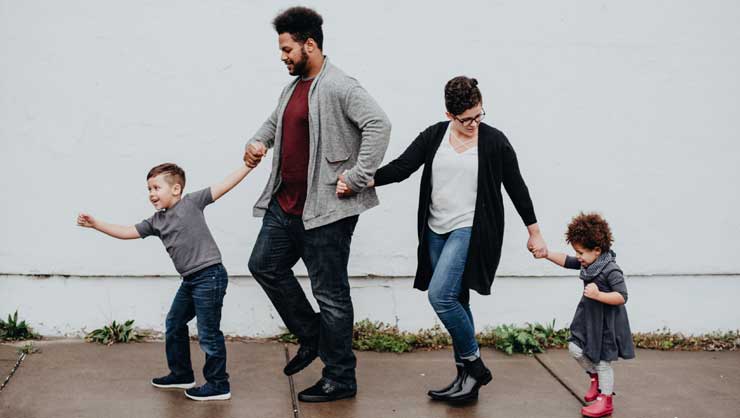 Pre-Arrival Checklist
Complete your Home Orientation Handbook.

Your Local Coordinator (LC) provided a hard copy and PDF version at your Host Family Interview.

Set up your au pair's bedroom – our tips!
Add your au pair to your car insurance.

Write a "To Whom It May Concern" letter to keep in the glove box that says who your au pair is and that they have permission to drive your vehicle.

Add your au pair to your approved school pickup and emergency contact lists.

You can also include your au pair on family memberships, such as the gym or museum.

Get a copy of your kids' health insurance cards for your au pair.
Send your au pair a letter to arrive at your home address.

Mail with the au pair's name on it, at your address, can act as proof that he or she lives there.

Ask your bank or credit union what they offer for student and/or ATM only accounts.

Your au pair may need their Social Security number before they can open a bank account.

If you plan on giving your au pair a debit or credit card to use for your kids, order it now.
Check the rates for adding a line to your mobile phone plan.

Be sure to ask your au pair if they're bringing an international (unlocked) phone. If so, it may be more affordable to purchase an individual SIM outright.

Let your neighbors know about your au pair.
Have an emergency plan ready to share.

Include where extra keys are stored and which neighbors can help in case of an emergency.

Locate the local grocery store that has foods from your au pair's home country and visit it soon after they arrive.
Have a welcome plan for airport pickup and your first meal together.
Schedule your first two weeks.

Include driving practice and visits to the Social Security Office and DMV.
Remember that for your au pair's first three days, an adult must be present with them in the home.
Your Local Coordinator will call you within 48 hours of your au pair's arrival and will visit in the first two weeks. Schedule these check-ins prior to your au pair's arrival.