As host families, many of us have grown up in the U.S. or at least spent a number of years living here. We can easily forget all the nuances someone from another country might not be familiar with. Au pairs are often experiencing American cultural traditions for the first time, especially what some might call "the ultimate American holiday", aka, Thanksgiving.
The first Thanksgiving was indeed a celebration of cultural exchange. Native Americans taught the Pilgrims how to hunt and find local fruits like grapes and cranberries, and the Pilgrims introduced different English crops like cabbage and carrots to the menu.
If you're hosting your first Thanksgiving with an au pair guest who has never celebrated this holiday before, here are some tips to make it a great experience for your au pair and family alike:
Talk about the menu in advance. Don't assume your au pair knows what's for dinner. She may have heard there's turkey, but does she have any idea what cranberry sauce is or that we use big orange vegetables in our signature Thanksgiving dessert (pumpkin pie for the win!). She won't need to feel embarrassed asking what every single dish is as it's passed to her if she's had a heads up. And don't forget to ask your au pair to perhaps make something unique from her culture to add to the table.
Let your au pair add a native dish. Thanksgiving is a time to share cultures through food. Take the opportunity to let your au pair add some authentic El Salvadorian pupusas to your appetizer spread or a delicious Italian tiramisu to your dessert selection.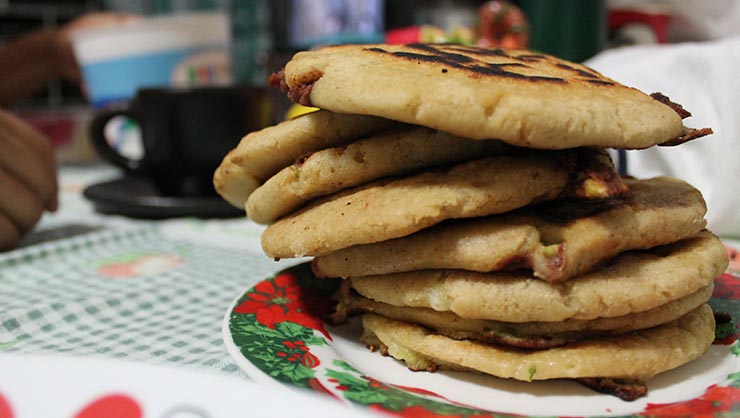 Get ready to explain the rules of football. If you'll be tuning into any football games on Thanksgiving Day, you can expect your au pair may not understand what the terms 'first down' or 'field goal' mean. Help her cheer for your team of choice by giving her a quick lesson on the sport. Here's a fun fact you may also want to share: The NFL has been playing football games on Thanksgiving Day since 1934!
Tune into the big parade. What's Thanksgiving without seeing giant floats and character balloons take over the streets of Manhattan? Let your au pair know what channel to catch this on, or even better, if your local to the Tri-State area, invite her to see it in person. Believe it or not the Macy's Thanksgiving Day parade has been a NYC tradition since 1924.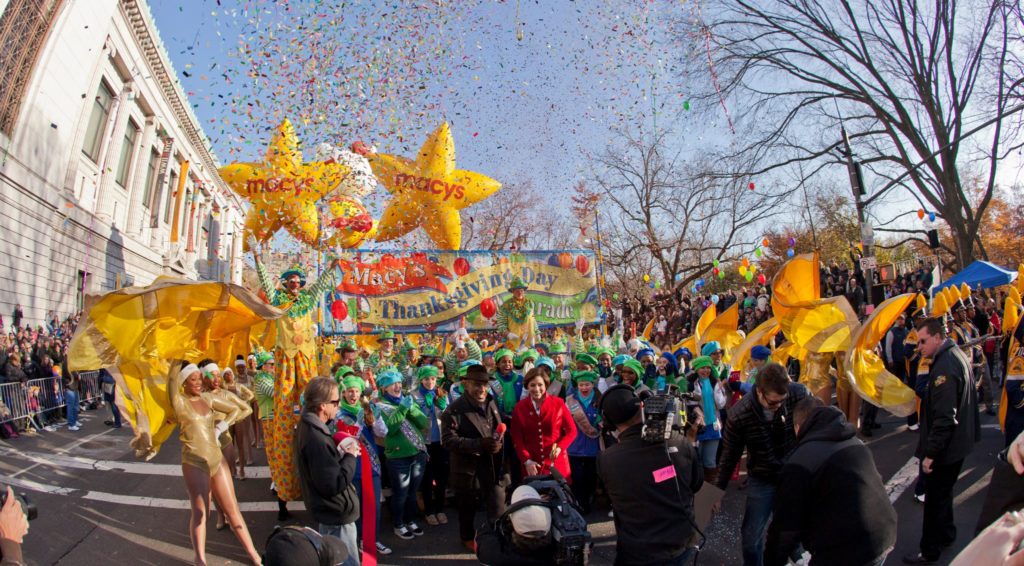 Don't forget about Black Friday. Having become a cultural norm and extension of the Thanksgiving holiday with many stores opening their doors on Thanksgiving night, Black Friday is a fun way to end Thanksgiving Day or continue the weekend. Having an au pair on Black Friday is a win win. You can get your holiday shopping done with childcare support at home, and your au pair also gets to experience the sales of a lifetime! All my previous au pairs were eager to shop on Black Friday, getting American brand name clothing that is usually double the price in their home countries for sometimes 70% off!
Thanksgiving is always one of the most special holidays au pairs experienced in the U.S. because it was totally new, filled with family, food and fun! What's not to love? Read more about host families and au pairs sharing each other's culture!