---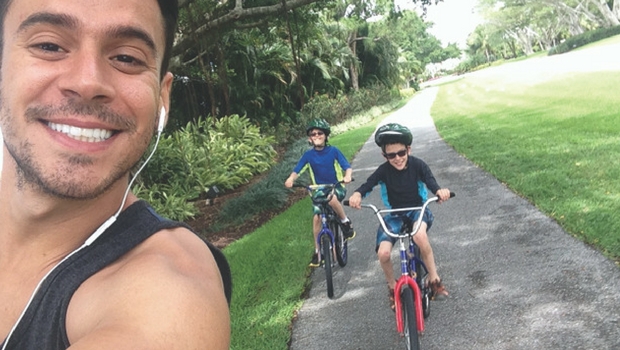 Staying healthy
With the cold weather and wanting to stay indoors, it is especially important for au pairs and families to strive to stay healthy! Bacteria and viruses are all around us like snowflakes. Here are some tips to keep your family from getting sick:
Wash your hands frequently
Eat healthy food
Reduce stress
Exercise – keep moving
Stay hydrated
Moisturize your skin
Change your toothbrush after any illness
Where should an au pair go to see a doctor?
If you do get sick and need to see a doctor, we recommend going to an urgent care facility for quicker service. Urgent care facilities are staffed by doctors, nurse practitioners, and physician's assistants, and usually see patients on a walk-in or appointment basis. Most offices should be in-network with our au pair's insurance. For emergency care, go to the nearest hospital's emergency department.
What type of insurance do InterExchange au pairs have?
Please feel free to check out our insurance information. Be sure to reach out to staff if you have any questions!
What do I do when I go to the doctor?
If you are able, make an appointment at the urgent care center to avoid waiting when you arrive. Be sure to take your insurance card and identification with you. Tell the nurse and doctors what your symptoms are and what the problem is. They will usually check your weight, temperature, and blood pressure, and do a basic exam to help them diagnose the problem. If you have trouble understanding their questions, ask the nurse or doctor to repeat the question slowly and to use different words. They want to help you, so don't be afraid to ask for help!
What if I need a prescription for medicine?
If the doctor determines a prescription is necessary for you to get well, he or she will either write a script for the medicine for you to take to the pharmacy you choose, or they will ask you which pharmacy you prefer and send it electronically to the pharmacy. You then go to the pharmacy and either give them the script to fill or you can just pick up the prescription when it's ready if it was sent electronically. CVS, Walgreens, Target, Rite Aid, and Walmart are just a few of the pharmacy choices in the area.
Please remember that I am here to help you in any way!