Ah, the holidays. No matter how bad your year has been – and 2020 has been challenging for most of us – you can always hope that the end-of-year holidays cheer you up!
You may be familiar with traditional holidays such as Hanukkah, Christmas, and Kwanzaa. But these holidays have some traditions that are unique, interesting, or not widely known. Read on to discover these, and a few lesser-known holidays as well!
Many Americans associate wintertime with several family-oriented holidays, each with its own unique traditions and food. Three holidays are particularly significant in the USA: Hanukkah, Christmas, and Kwanzaa.Interestingly, countdown calendars may be given to both children and adults during all three of these holidays. While these started as a Christmas tradition for advent, these countdown calendars can be found for Hanukkah and Kwanzaa too. Think of a three dimensional calendar, with each date being a box that you open on that date. Inside is a small gift, such as a piece of candy. Au pair Karla loved advent calendars. "We don't have a tradition like that in Brazil," she says. "It's definitely something I'll pass forward when I have my own kids." Au pair Maureen also introduced advent calendars to her host kid, with great success!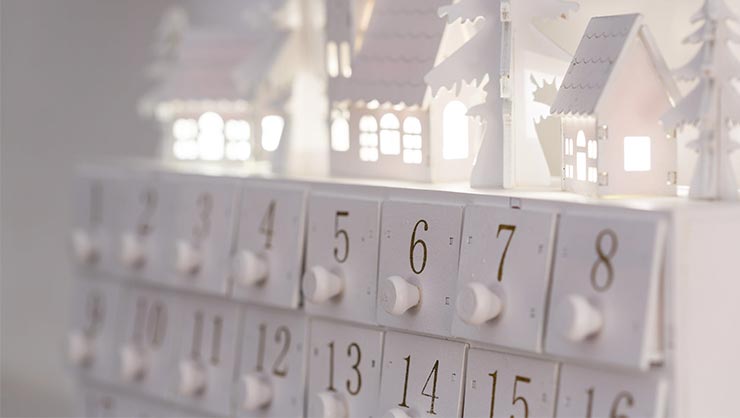 Hanukkah
Hanukkah is celebrated by Jewish people all over the world. However, even many Americans are unaware of some of Hanukkah's traditions. Interesting Hanukkah traditions include gelt and dreidels. Gelt are chocolate coins wagered by players (often children) who spin the dreidel as seen below.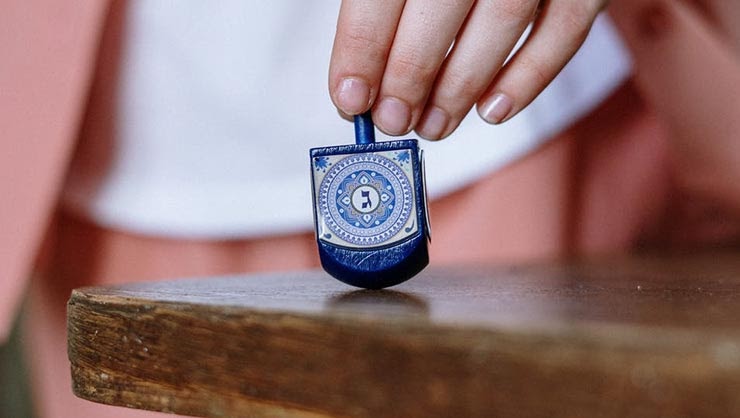 When the dreidel stops spinning, the symbols on its four sides dictate who wins and loses coins. Learn more about the rules of the game here!
Christmas
There are many different traditions associated with Christmas. You've probably already noticed that Americans love to decorate their houses with bright lights and candles in the windows. And throughout December, you'll also find Christmas music inescapable. Listen to our playlist here!)
There are also some newer, sillier Christmas traditions. The Elf on the Shelf is a popular stuffed toy who keeps a watchful eye on children and reports back to Santa. Parents enjoy hiding him throughout the house to compel their children to be good, or risk a bad report to Santa.
And although Elf on the Shelf is a recent phenomenon, based on a 2005 book, its popularity is booming. In addition to being featured in the Macy's Thanksgiving Day Parade, the little elf is everywhere. When we asked InterExchange participants about the strangest holiday traditions they noticed in the USA, most pointed to Elf on the Shelf. Why? Because he's always watching you.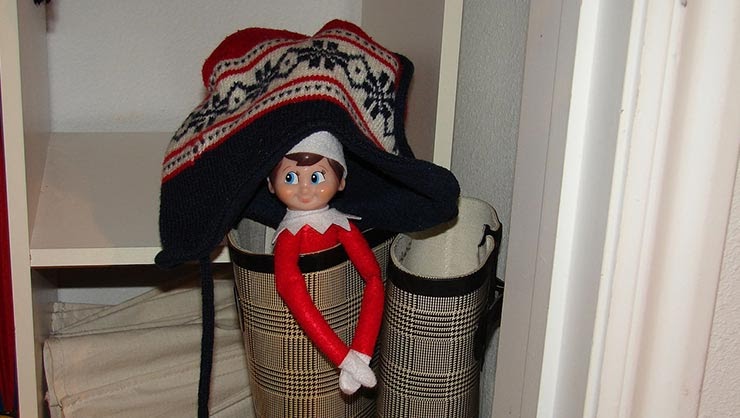 Some Christmas traditions, like Elf on the Shelf, may seem strange. Others are simply not as commonly known. When we asked au pairs which holiday traditions they introduced to their host kids, Saint Nicholas Day (also spelled Nikolas and Nikolaus) was the most frequent response. Au pairs Maureen and Anna were amazed to learn that their host kids had never heard of it. Saint Nicholas Day is celebrated on December 5th or 6th in Western Christian countries (including Germany, the Netherlands, Austria, and Poland, countries from which many Au Pair USA au pairs come). First, children leave their shoes in a prominent place before going to bed. Then Saint Nicholas, the origin of the USA's Santa Claus and Britain's Father Christmas, would – as parents tell their children – visit after bedtime to fill the shoes with treats. Another relatively recent American tradition is the "ugly sweater party" which, as the name implies, are gatherings where people intentionally wear colorful and silly holiday sweaters. This tradition began as a parody of the Christmas sweaters worn in twentieth century America. Now it's spread to gatherings of friends, family, and even coworkers.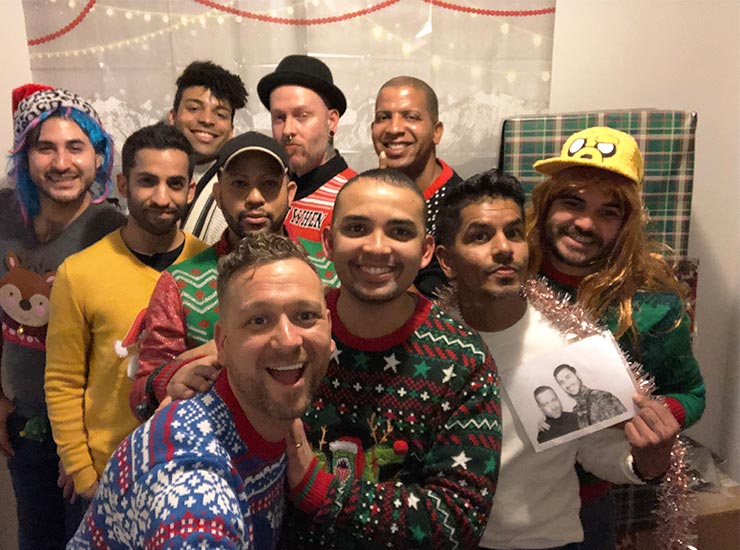 Sticking with the sweets theme, the Christmas tradition that au pair Jenni has most enjoyed is decorating cookies with her host family on Christmas Eve. She commented that, although she's certainly made cookies in the past, there's something special about doing so the night before Christmas with kids who have been anticipating that day all year!
Kwanzaa
Kwanzaa is a weeklong celebration held in the United States that honors African heritage in African-American culture. Kwanzaa is observed from December 26th to January 1st, and culminates in gift giving and a big feast.
Dr. Maulana Karenga, professor and chairman of Africana Studies at California State University, created Kwanzaa in 1966 in response to the previous year's Watts Riots in Los Angeles as a way to bring African-Americans together as a community.
Dr. Karenga researched African harvest celebrations and combined aspects of several different celebrations, such as those of the Ashanti and those of the Zulu, to form the foundation of Kwanzaa. Several of these aspects are visible in the picture below, including a "kinara" (candleholder), seven ceremonial candles to symbolically re-create the sun's power, and the colors green, red, and black, inspired by the flag of Ethiopia and used to represent Pan-Africanist ideology.
You can read much more about Kwanzaa here!
New Year's Eve
And, finally, we've arrived at the end of the year. New Year's Eve is marked by many traditions in the USA, many of which involve partying. In New York City, thousands of people (many of them tourists) gather in Times Square to watch an ornamented sphere descend a pole on the roof of a tall building; it reaches the bottom as the new year arrives. Meanwhile, across the country, people pop bottles of champagne at midnight.
New Year's traditions vary around the world, but often have one theme in common: hope. In Brazil, wearing underwear of certain colors is thought to have fortuitous results: red brings love and yellow, money. Colombia's traditions are especially fitting for a (hopefully) post-lockdown world: locals are known to carry empty suitcases around in hopes that the new year brings travel.
As 2020 wraps up, people will be especially hopeful for a 2021 with more joy than the previous year. While one can expect plenty of popping bottles, we hope the gatherings will be socially-distanced. Here's to 2021! 🥂