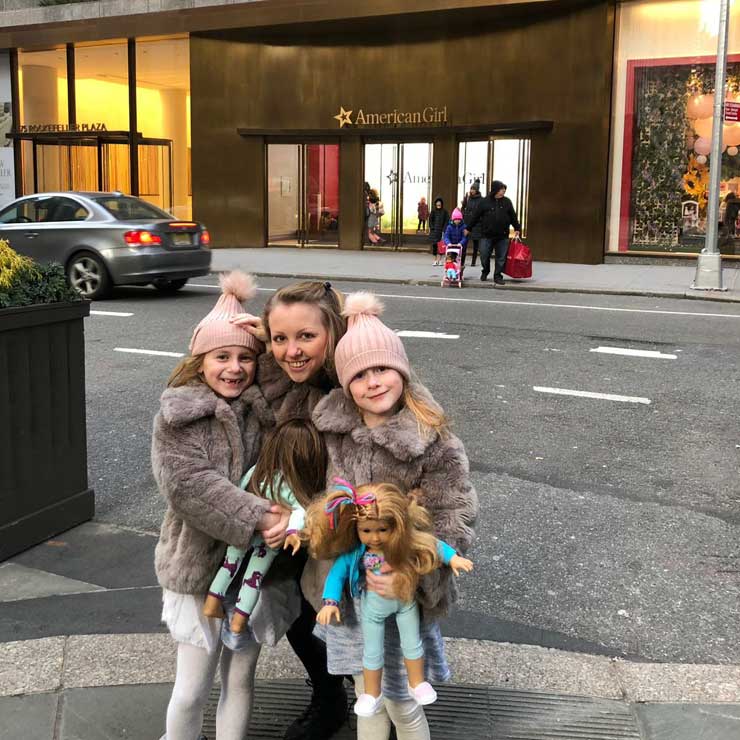 Meet au pair Sylvana from The Netherlands. Sylvana takes care of twin girls in New Jersey, and they have a very special bond! We asked Sylvana 21 questions about her experience as an au pair.
1. What is your name?
Sylvana van der Linden.
2. How old are you?
3. Where are you from?
The Netherlands.
4. What were you doing before you became an au pair?
I was working as a receptionist. I was doing what everyone does – I was going to work every day and did what was learned, but I'm just not made for that!
5. How long have you been an au pair?
Almost 8 months.
6. Where do you live in the USA?
Chester, New Jersey.
7. How many host kids do you have and how old are they?
I take care of twins sisters and they are 6 years old. They turn 7 in May.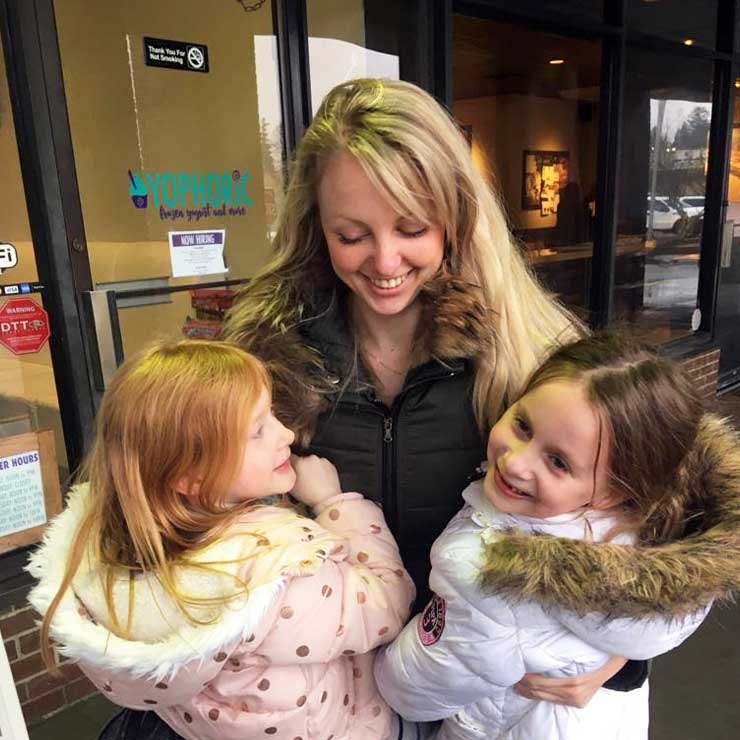 8. What is your favorite thing to do with your host kids?
We love to do a fashion show, love to bake and do sleepovers. My favorite thing is to take them places they have never been and learn them new things, like Dutch words or let them try Dutch candy and cookies.
9. What is something that your host kids do that makes you laugh?
The faces they make when they do Snapchat and their sometimes sassy behavior!
10. What do you love about your host parents?
They are very easy going, whenever I want to invite friends everyone is always welcome.
11. What surprised you about living in the USA?
People are so nice, they compliment each other all the time. I can't even keep up with how many times someone told me how beautiful my hair is! Also, everything is so big! Not only the buildings and the houses, but also the holes in the doors of the toilet, the containers for your spices, and the meals you get in a restaurant. And I didn't even mention Costco yet- the amount of food you can get there is literally insane!
12. Where is the favorite place you've been in the USA and why?
New York City at Christmas time! It was always a big dream of mine to visit New York City in it's Christmas glory. I worried I didn't pick the right time to go because it was so busy, but it was amazing and better than I ever dreamed of!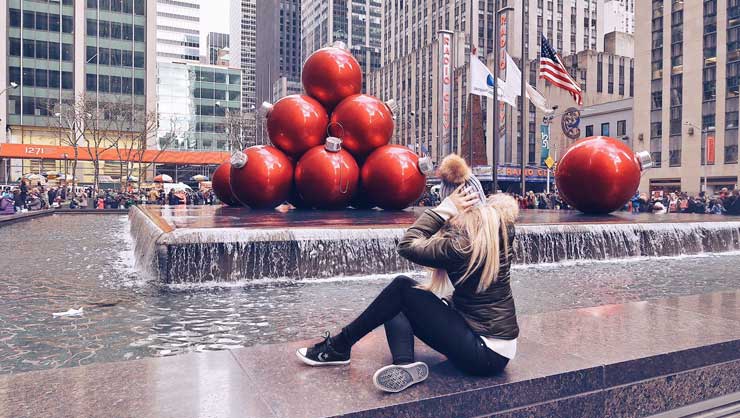 13. What is your favorite American food?
The donuts in NYC! I just can't go to New York without eating one. Definitely addicted!
14. Have you made friends in the USA?
Yes, I have! I'm blessed that I have met some amazing people. But I also had some struggles with some friends, and it's hard when you feel left out especially if you're in a strange country and you see your friends and family back home are having fun. I always try to be positive and try to make new friends.
15. What's been your favorite cluster meeting?
I cannot choose!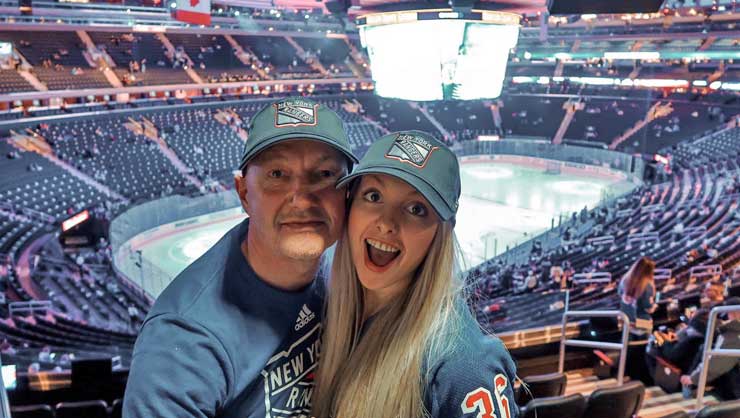 16. What is one challenging thing about being an au pair?
Being at your work 24/7 and trying to separate work time and your own time.
17. What is the best part about being an au pair?
Learning so much about yourself, improving a second language, learning about a new culture, traveling, having a second family, and meeting so many new people from all over the world
18. Do you have advice for other au pairs?
Be yourself, love your job, and if you're not happy, make a change. If it is a conversation, a change in your own behavior, or going into rematch, do what you have to do. A year is a long time if you're not happy! Travel as much as you can. Keep continuing making new friends and get to know more people.
19. Do you have advice for host parents?
Spend some time with your au pair to make him or her feel at home. Show them places to learn about typical American habits, food, holidays, etc. If your au pair is happy and is feeling appreciated it's easier to stick around for a year and work hard. We do love kids a lot, but we also came to America to experience the country and the culture.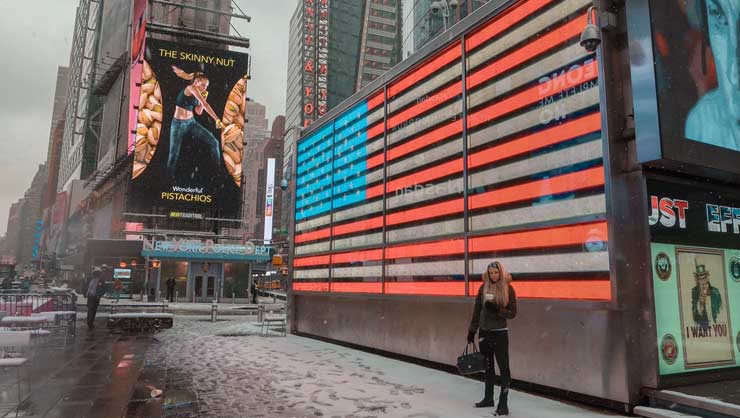 20. How do you think the au pair program has helped you grow as a person?
It has helped me grow a lot, and I still am growing every single day. I know so much more about myself now, who I am and who I want to be, where I stand for what I really want in life, that I am how I am, and that I'm proud of who I have become. I learned to appreciate what I have back home and home looks so different now, so beautiful and so good. I had to face very difficult and hard situations alone, I had to travel alone, and that has given me so much confidence.
21. What is your favorite memory from being an au pair so far?
I took a weekend class, and I was gone Saturday and Sunday from 7 am until 7 pm. When I came back home on Sunday one of my host kids came running to me. She screamed and jumped on me, started kissing and hugging me and then she told me that she missed me and she told me I love you! It melted my heart right away at that moment.