When Philipp (21) from Austria arrived on the Au Pair program in January 2022, he didn't know he'd be challenging himself to achieve one of the biggest goals of his lifetime to date, climbing to the top of Mount Rainier in Washington state (over 14,000 feet above sea level).
Philipp joined the au pair program because he wanted to get more childcare experience and improve his spoken English. One day, he'd like to be a kindergarten teacher. But, he's also got other goals and interests besides these. When he was 13 years old, he started rock climbing and hiking mountains with his dad. Austria is not a bad place to grow up if you've got a hobby like this. When he became an adult, he joined the high mountain infantry in the Austrian army and continued practicing his passion for climbing.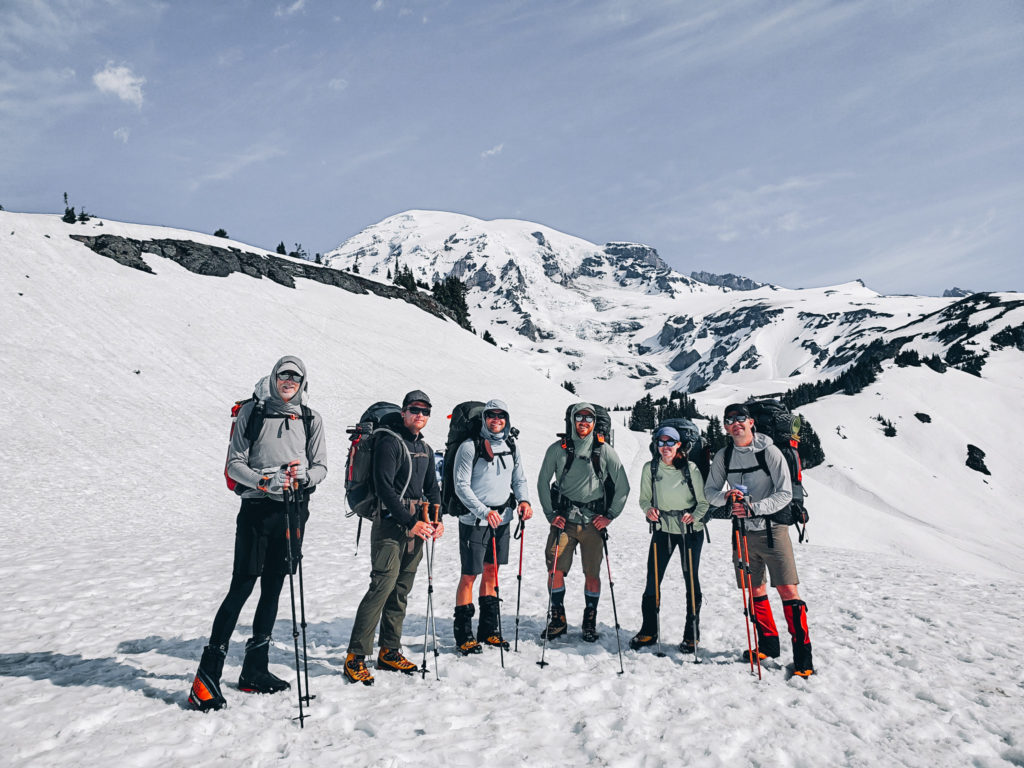 Before arriving in Washington state, where he now lives and takes care of his two host children, he didn't know much about mountain climbing life in the U.S. From his drive from the airport to his host family's home; however, he caught sight of Mount Rainier and knew climbing it was something he was interested in doing during his stay.
The mountain seemed majestic to him. It was bigger and higher than any other mountain he has ever climbed before. Philipp was ready for the challenge. He asked his host family about it, and they said they liked to hike, but their neighbor was more of an expert so he should ask him. Philipp did and ended up training with his new neighbor every weekend for the next four months.
With any major climb, it's important to find an organization to go with for safety and support. Philipp researched and found an organization called Climb for Hope, which raises money for cancer research. It was important to him that this climb had more meaning than just his fulfilling a personal goal. "I wanted to do something good, not just for me", Philipp said. And he did, raising over $4,000 in donations for his climb.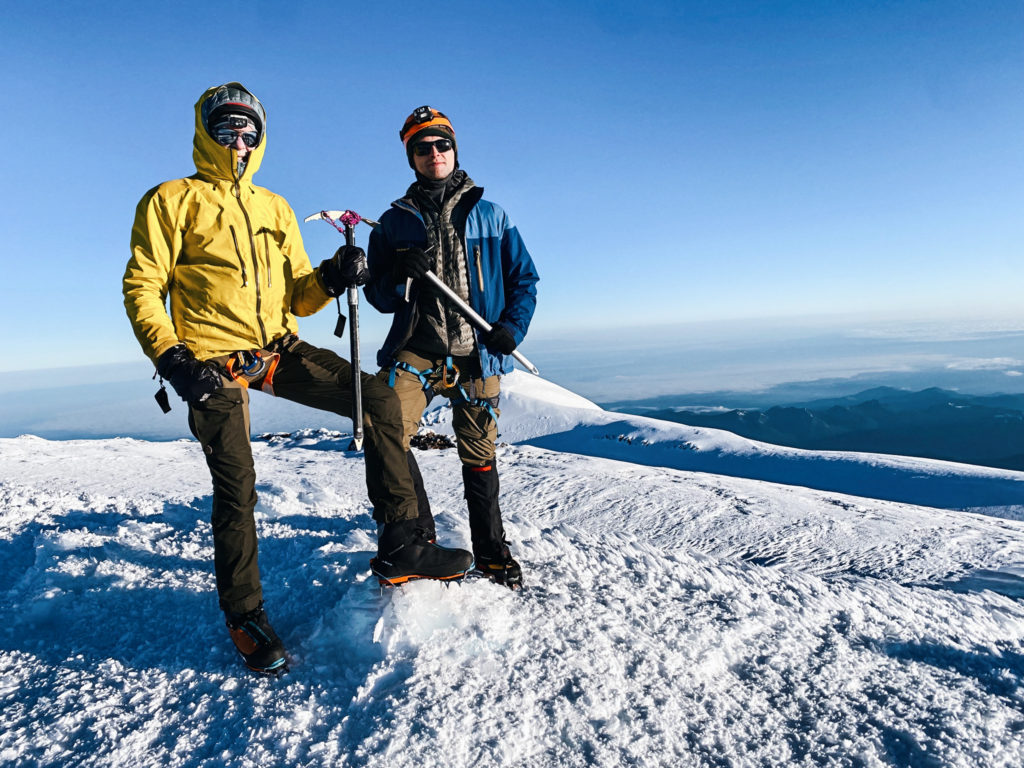 On the morning of June 27, 2022, Philipp and five other climbers (including his neighbor and two guides) began their four-day trek up Mount Rainier. The climb included hiking on ice throughout the night while it was frozen and less dangerous than when the sun melted it during the day and camping. It was grueling at times, and Philipp would be lying if he didn't think of turning around at some points, but he was committed to reaching the top and achieving this incredible goal. 
When he reached the summit, Philipp says it was hard to describe. He felt exhausted and dizzy. It was hard to breathe up there. He was even a little confused. In Austria, he was used to pointy peaks, but because this was a volcano, the summit was more of a crater. He couldn't really believe it. It felt surreal. Philipp said it took about two more days for it all to sink in that he had just climbed the tallest mountain he'd ever climbed before.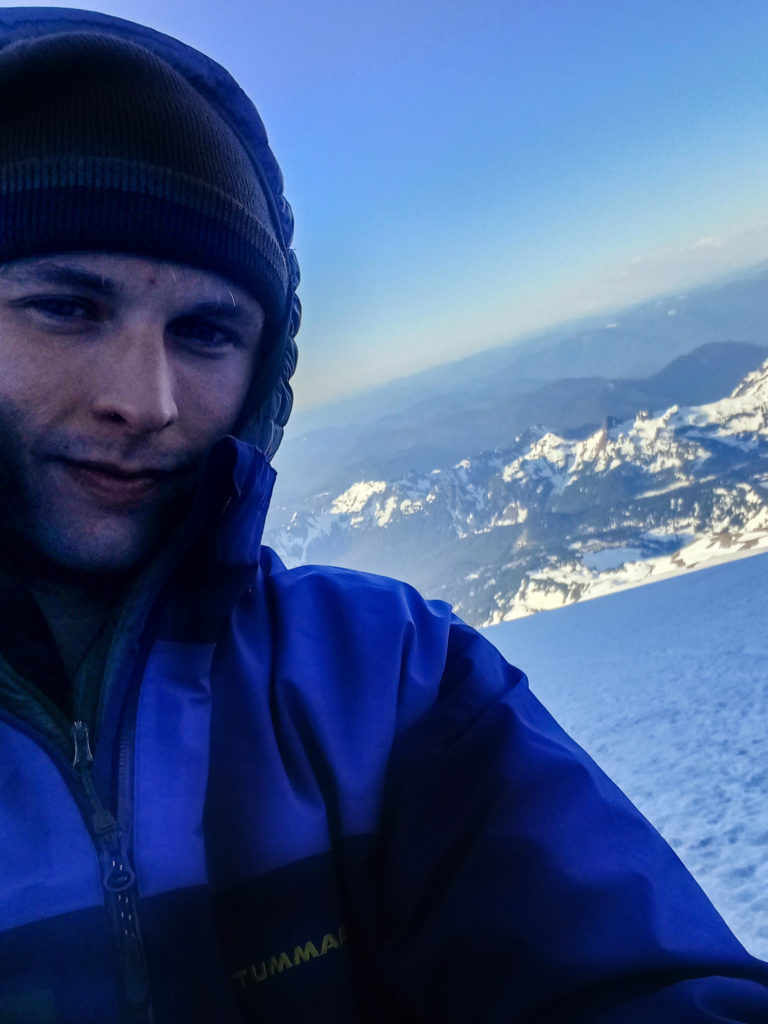 What's next for Philipp? Well, he'd love to climb Mount St. Helen or Mount Whitney in the future. He's not stopping! For any future au pairs who arrive with an eagerness for adventure and challenge yourselves in such a way, Philipp says, "Be prepared, both physically and mentally. And take the first step by asking about it. Also, budget accordingly because it can be expensive."
To learn more about joining the au pair program, you can get started by applying here.