---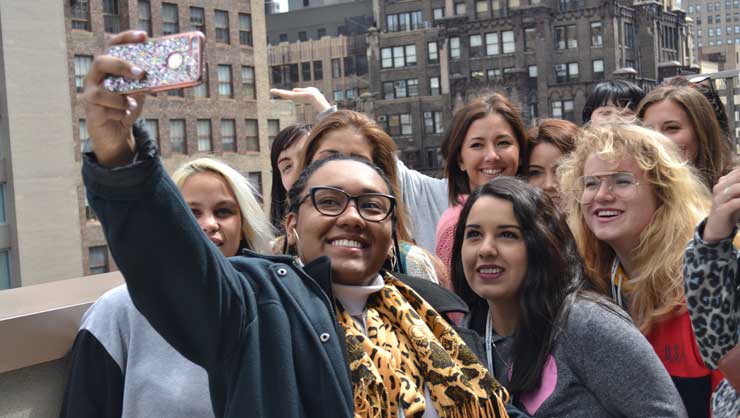 Becoming an au pair is one of the best choices you can make for your life and career. We asked our au pairs to tell us how they grew personally or professionally while on the program. Here's what 10 of our au pairs had to say!
I've improved at how to deal with challenges. I opened my mind to different points of view and that made me grow a lot as a person.

Ian from Brazil
I met new people, a new culture, and a new way of doing things.

Diego from Spain
I have always been a very introverted person and I learned a lot about opening up to other people and addressing my concerns as well as positive aspects more directly. Professionally I feel like I am able to really handle anything that concerns the everyday life of children even without having the parents guide me. I always enjoyed working with children but it became even more natural during this year.

Luca from Germany
I am more relaxed. I have more patience. And I smile more.

Jana from the Czech Republic
I took some courses that made me grow as a professional and also I met lots of people that taught me different things about cultures. I learned how to live alone, taking care of myself successfully.

Natalia from Colombia
I learned about punctuality, how important it is for everyone, including me. I learned that communication is an important issue for relationships with my host family and friends.

Lariza from Mexico
I learned about how brave I am.

Diana from Costa Rica
I learned how to take care of me more, learned to be more responsible for my actions. I think it's really good for everyone to do this kind of journey in their life to see different parts of the world.

William from Sweden
My mind is clear and straight about what I am capable of, how able I am to get oriented and solve unlikely situations. How easy it is for me to engage and connect with others and also adapt to new cultures. In my case, the au pair experience was a way to pause my life and redefine my path. I am finally brave enough to pursue what I always wanted as a professional but was too scared to do before.

Laura from Spain
As an au pair, you'll become more independent, patient, and flexible. Your English will improve and so will your ability to understand new cultures. Not to mention, you'll have an amazing adventure!