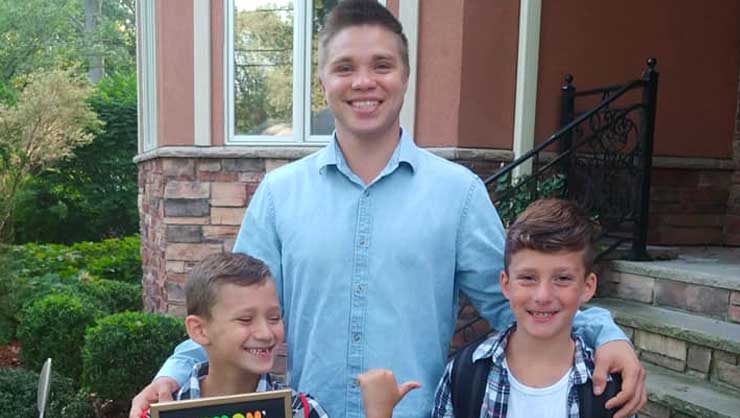 The Rodov family, of New Jersey, were thrilled to welcome Russian au pair Efim into their household. Efim, age 25, has a Bachelor's Degree in Foreign Languages which he'll put to work by teaching children back in Russia after his time as an au pair concludes. Efim's experience as a camp counselor has brought plenty of energy into his host family's home. His host parents told us about their time together.
We are a family of four and have been working with the au pair program for many years! This is the first year we've decided to invite a male au pair to our family to take care of our two boys and share memorable moments with us. Our son Simon is seven-years-old, and our son Elia just turned nine.

Au pair Efim was in contact with us even before coming to the U.S. He wanted to understand our daily routines and learn more about the kids- their personalities, favorite foods, activities, and movies.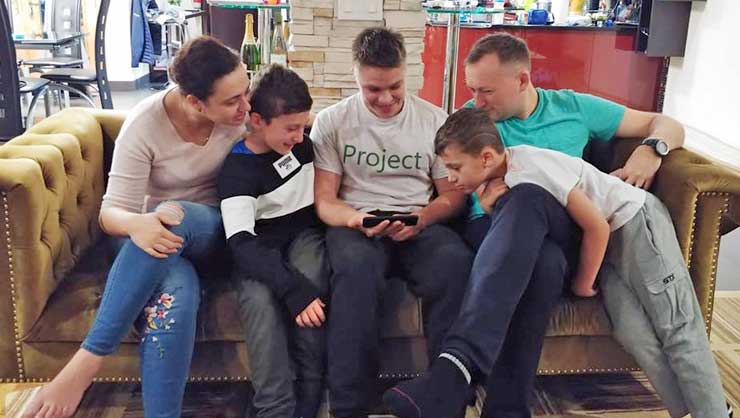 The day Efim arrived at our house our kids got an older brother, a friend, an example to learn from, and a person who cares about them. At the same time, we got a good friend, a family member, a person who is there for us whenever we need him.

Efim has a great personality and sense of humor, a can-do attitude; he's always positive, creative, and responsible!
The kids love playing sports with him or going to the park to get ice cream truck treats which is something special just between them and Efim. They love cooking and baking, the list of dishes is expanding as we speak… we love Efim's apple pies! They also do creative projects like lego, building things with cardboard, and so many others.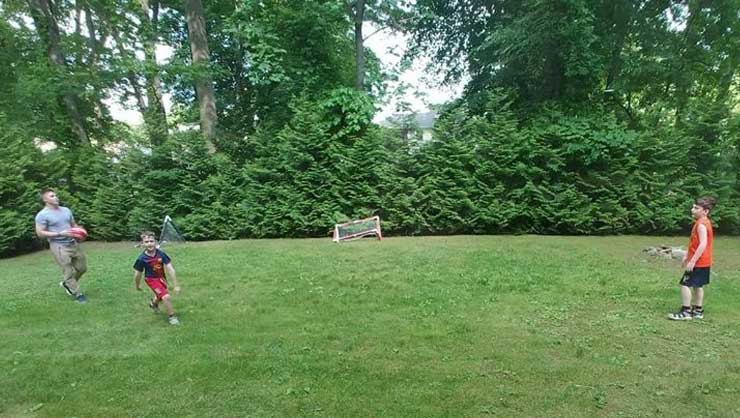 And at the same time, Efim takes household responsibilities seriously and makes sure our kids take it seriously too. He teaches them how to take care of themselves and each other, how to keep their room and house clean.

Efim became a part of our family, and we are very touched that he loves to join us for the Shabbat family dinner when we light candles, say prayers, and share stories about the week, both our happy and sad moments.

We are blessed to have him with us and hope he is enjoying this year in our family. Efim is the best au pair ever!