When Makenna Larson and her fiancé, Sean, decided to host an au pair in May 2022, they weren't sure about it. Au pairs were a new form of childcare they'd never used before. In reviewing au pair profiles, they found Lisa, an experienced German au pair. After interviewing and asking some important questions, they extended Lisa an offer to match and were soon welcoming her into their home as a permanent guest.
Host mom Makenna and Lisa became fast friends. With Sean often traveling for work, Lisa and Makenna would spend evenings watching movies and their favorite shows together. They even started going to the nail salon together and having lunch out sometimes. Makenna would sometimes hire a babysitter so she and Lisa could hang out as girlfriends.
A few months later, Lisa returned back to her home country of Germany. Makenna, Sean, and their two daughters, Ryleigh and Carolyn, kept in close contact with Lisa, often calling and video chatting. Lisa was sorely missed, and even though Makenna was no longer able to watch TV shows in real time with her, they kept up on news by texting each other about the episodes. Their friendship grew even deeper.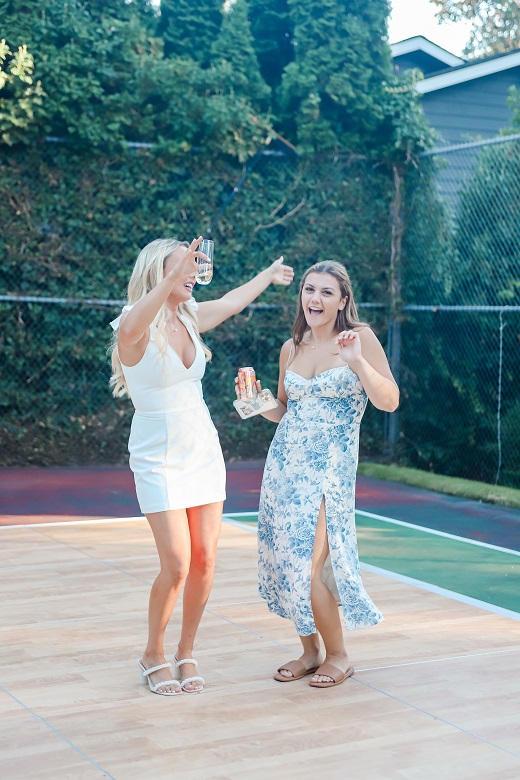 In March 2023, Lisa returned to visit the Larson/Carr family. During this time, Makenna and Sean were deep into planning their wedding. They both agreed after that visit that Lisa had become such an integral part of their family and wanted to invite her to be part of their wedding celebration as one of Makenna's bridesmaids.
"We realized how important she was and wanted her to be a part of our wedding," explained Makenna.
"She wasn't just a person living with us and caring for our kids, she became so close with all of us. Of all my friends I was selecting for bridesmaids, it says a lot that she was in the top seven of people in our lives."

While Makenna and Sean plan to officially seal the deal and host a small, intimate ceremony for their wedding in March 2024, they hosted a larger, pre-wedding celebration in August 2023 that Lisa was, of course, included in and present for!
Since returning home from the au pair program in September 2022, Lisa has visited twice and plans to return for the holidays in December 2023. Lisa has grown close with Sean, Makenna, Ryleigh, and Carolyn, but also the Larson/Carrs' extended family. Lisa often brings Makenna's sister German baby clothes for her child and sends Makenna's parents German chocolates.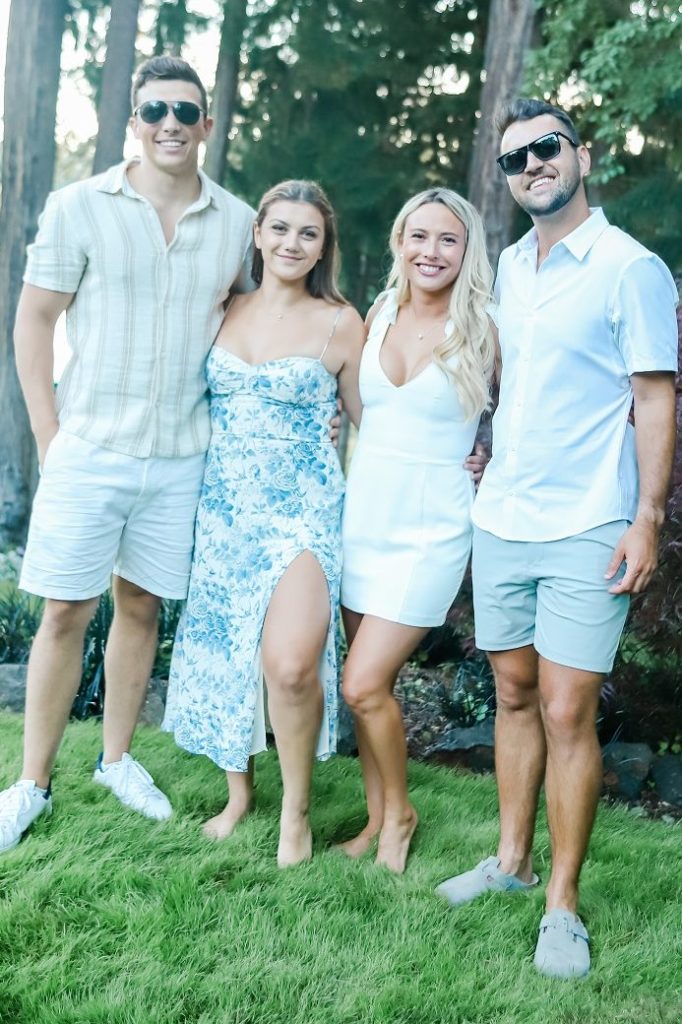 Lisa is now in college in Germany, studying education, and working as a substitute teacher. Makenna plans to visit Lisa in Germany in early 2024. Lisa's family is excited to show Makenna around and cook her some traditional family meals.
Even though Lisa was only the Larson/Carr's au pair for a short time, she made a lasting impression and will be part of a huge milestone in this family's life.
Congratulations, Makenna and Sean! And thank you, Lisa, for your presence and impact on this host family's special day!