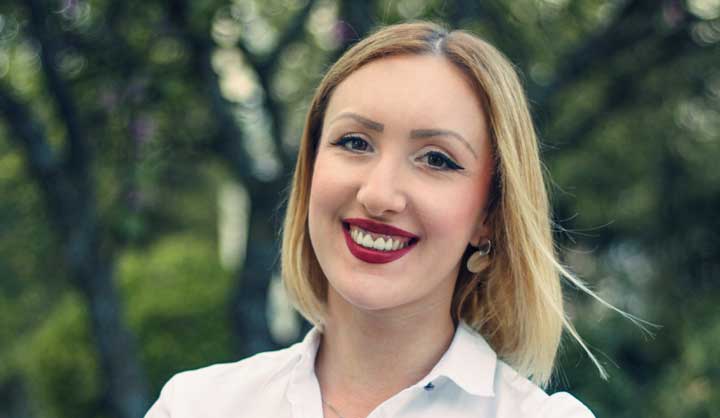 Au pair alumni Una, from Bosnia, came to the U.S. as an au pair in 2012. At the time, her reasons for joining the au pair program were straightforward; she was a kindergarten teacher who wanted to experience teaching in a different culture while using English. Little did Una know that living abroad as an au pair would change the trajectory of her career and her life.
Una's au pair journey started with two host family placements, both of which didn't work out. During this time of transition, Una stayed with her Local Coordinator Robin, who guided Una through the rematch process and was a great support to her. When Una's second placement ended, it looked like she may have to return to Bosnia prematurely. But fate stepped in when Robin needed an au pair for her 12-year-old son. Robin invited Una to stay, and the perfect au pair and host family match was born.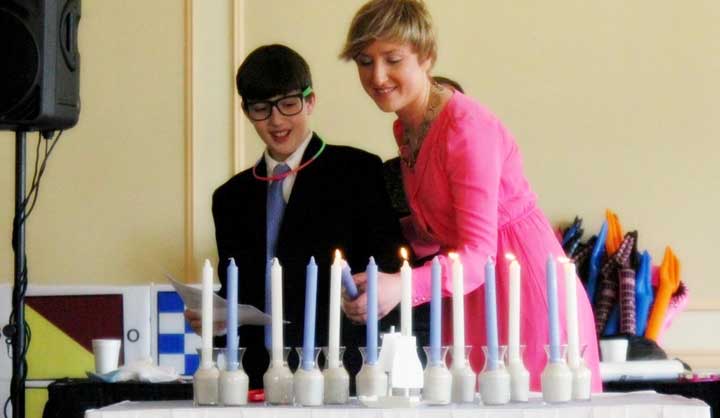 Una spent one and a half years in New Jersey with Robin, where she finally found the ideal au pair experience. She truly felt like a part of the family.
During that time, Una's English became increasingly fluent. Una explained,
"I had been learning English since I was eight. I already had all the knowledge in my head, but I had a hard time using it. Becoming an au pair helped me unleash that and gave me the confidence to speak in English."
The growth didn't stop there. Una also transformed as a person and developed skills that became crucial to her profession when she returned home.
"I gained the ability to adapt quickly, be flexible, and go with the flow. My host family's needs were always changing, and I had to anticipate how to react and multitask."
When Una's time as an au pair came to a close, she walked away with much more than fond memories. Una had made relationships that would last a lifetime, become fluent in English, and overall matured as a young adult.
Back in Bosnia, Una's newfound skills immediately led to a job opportunity as an English teacher for preschoolers. Over the next three years, Una taught while gaining her Master's in Psychology.
During her program, Una met two other psychology students. The three of them started brainstorming how psychology could be applied in business. Una explained,
"In Bosnia, psychology is mostly used in schools, and we knew this field could offer more to today's market. Human resources came to mind, and after some research, we identified the IT field. IT is a fast-growing industry, and these workers are under stress because they're creating the present and the future. They don't always have time to focus on their social skills. That's where we decided to step in."
After a few iterations and many long nights, Una and her co-founders launched StressLess. The mission of StressLess is to use psychological tests and practices to improve recruitment, motivation, job satisfaction, and productivity with IT professionals in Bosnia.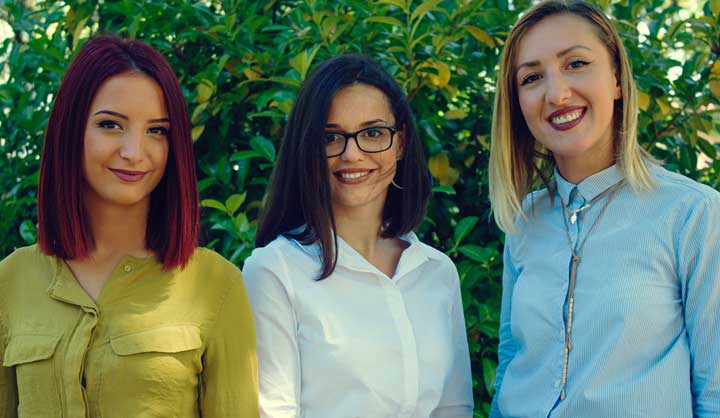 Una's time in the U.S. and understanding of the American culture gave her a unique perspective on how to train workers in her home country so that they could effectively collaborate across borders.
Many IT professionals in Bosnia work for American companies where they run into cross-cultural communication challenges. Because I lived in America, I knew how to advise these clients.
"For example, Americans like to show gratitude and often say 'thank you' in a working relationship, but Bosnians were confused as to why they were being thanked for simply doing their jobs. Demystifying these small cultural differences can increase productivity."
Recently, StressLess' concept was validated even more when Una was accepted to the YTILI Fellowship, a year-long program that creates a transatlantic dialogue on entrepreneurship between the U.S. and Europe.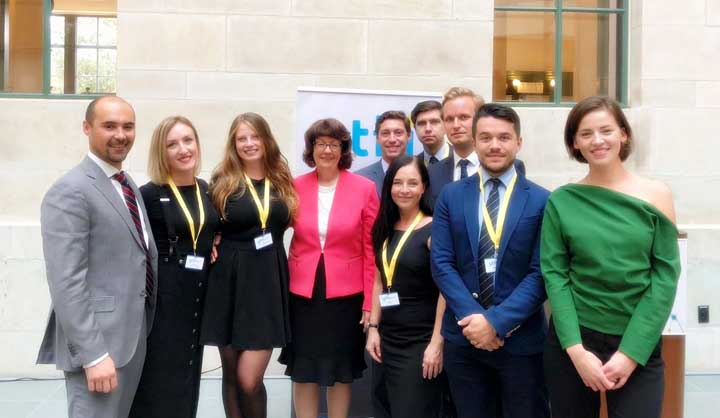 Una's fellowship culminated in a trip to America, where she was able to connect with an old friend… Robin.
Una shared, "Over the past six years, it's been really important for me to stay in touch with Robin. I've seen her twice since 2013, and now we're not only family but really good friends."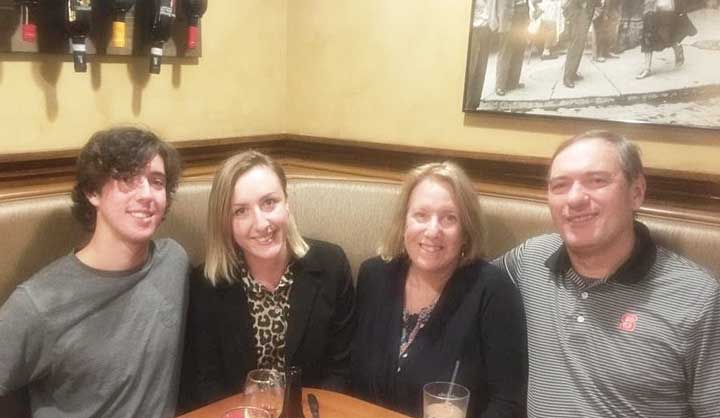 In addition to catching up with old friends, Una's visit to the U.S. was an ideal time to reflect on her journey as an au pair.
"You become an au pair to test your limits and see what you can do. I'm no longer intimidated by the unfamiliar."
In the end, the au pair program was the inflection point that led Una to become the successful entrepreneur that she is today. With an international fellowship and thriving business under her belt, the future is bright.