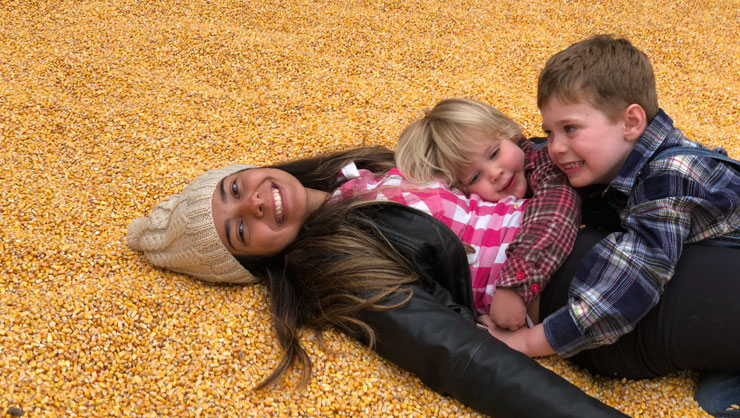 The Burky family, of Seattle, knows how to tackle a beautifully busy life. With two working parents and two young kids, the household is always moving in a few different directions! To keep things running smoothly, the Burkys invited au pair Angel, from Brazil, to join their family. Since then, Angel's been bringing all of the pieces together, while injecting her culture along the way.
Hear what the Burkys have to say about life with their au pair.
Angel is one of the most caring, thoughtful, responsible, diligent, and all-around awesome people we have ever met. She handles any and all challenges with joy and enthusiasm and consistently strives for excellence in all that she does.

We first noticed these qualities in our initial interviews. After several conversations on Skype, she even introduced us to her entire family. After accepting our offer, we talked daily on Whatsapp until she arrived.

From the beginning, Angel bonded immediately with our family. She is so patient and loving with our two children, ages 4 and 6. Our children are high energy!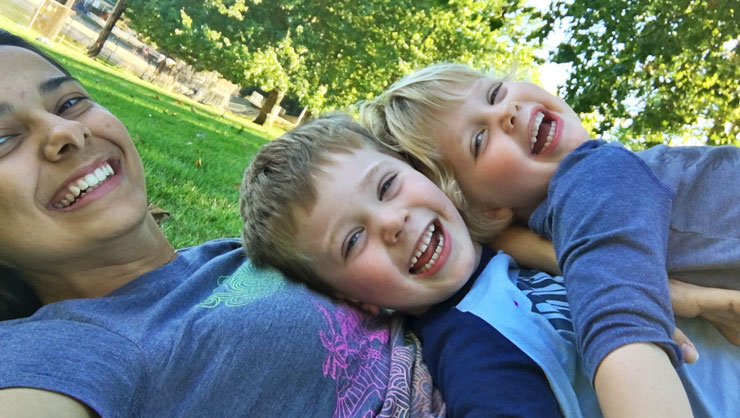 Our son is energetic, enthusiastic, and a very loving boy. However, he is what others have called "a tricky child." He has big emotions and struggles to connect with his peers, but he does have a heart of gold. He requires a lot of patience and a lot of love. Angel immediately understood him. She has so much patience with him, which is exactly what he needs. However, she is firm with him when firmness is required. She is 110% devoted to seeing him succeed.

Angel is a great communicator and will solicit feedback and advice as issues arise. She took the initiative to read a parenting book we recommended. This has helped our entire family be on the same page with effective discipline strategies.

She also shares her culture with us. During the interviews, Angel learned that we all love soccer. When she arrived, she brought us Brazil World Cup jerseys with our names printed on the back. We proudly wore our jerseys to Brasilfest – an annual event in Seattle. After seeing how much we loved Brazilian food at Brasilfest, she asked if she could cook us some traditional Brazilian dishes. The next day, she presented us with a menu of Brazilian dishes so we could have some choices. We've included a copy of her menu, which is a great example of how she really goes above and beyond!

Angel has been teaching our children (and us) Portuguese, which we all love learning. She strives to improve her English language skills and welcomes feedback on grammar and vocabulary. We have seen a lot of improvement in her English skills, and she has also enrolled in ESL classes at our local community college.

Angel has joined us on several weekend adventures, including a trip to Whistler. She is very fun to spend time with, and she is always a welcome addition to our family activities. She genuinely cares for our children and will often play with them even when she is not on duty. She truly feels like a family member, and the kids love their "big sister." Each night when we tuck our kiddos into bed, they tell us their thumbs up moments and things they are grateful for. Last night, our daughter said she is "grateful for her big sister, Angel."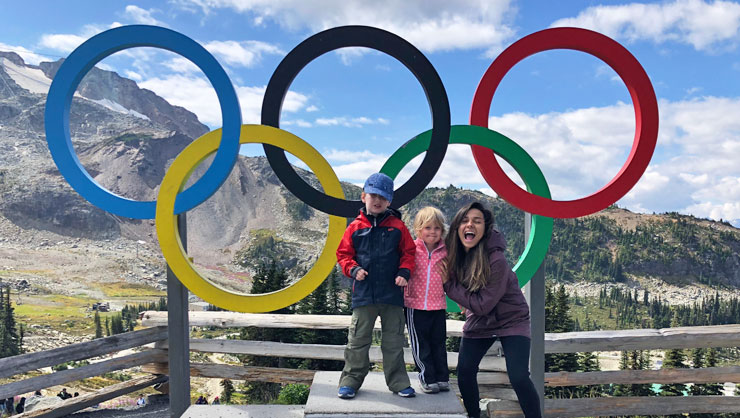 We are a fast-moving family, and we love how much flexibility Angel demonstrates, especially with last-minute changes. For example, we planned our daughter's 4th birthday party with all outdoor activities at a park. However, at 10:00 p.m. the night before, we realized we needed an indoor party because of unhealthy air quality caused by wildfires. We got balloons to make swords for a balloon sword fight. Angel thought the kids would love to have balloon animals, so she stayed up until 2:00 a.m. watching online tutorials and taught herself how to make balloon animals. During the party, she appeared with a laundry basket filled with balloon animals for the kiddos. Her creativity and desire to give her host sister a fabulous 4th birthday made for an awesome party!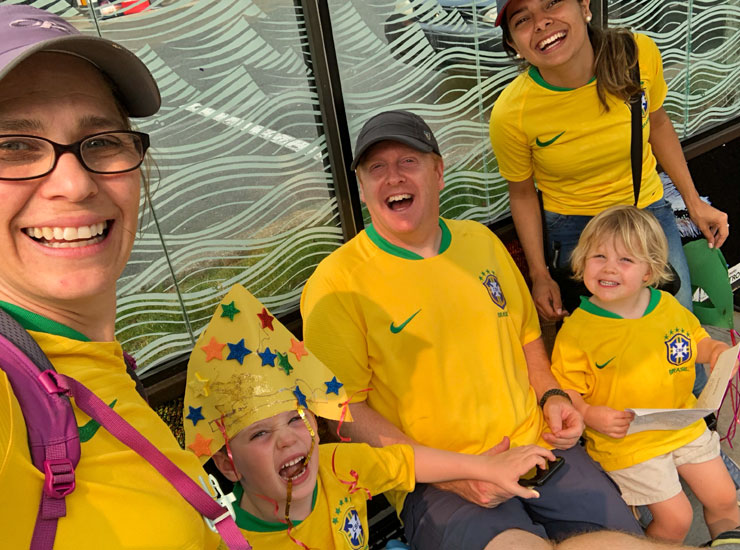 We are so grateful to have Angel as our au pair. She is such a funny, caring, and dedicated individual. She shows so much initiative and demonstrates great judgment. We trust her implicitly with our children. This letter really just scratches the surface in showing the many ways that we love Angel!