If you're a working parent, you know balancing work life and family life is not easy! Between tight deadlines, demanding projects, hectic schedules, finding reliable childcare, and navigating sick time, it can feel nearly impossible to find any 'me time' at all. According to KinderCare Learning Companies 2022 Parent Confidence Report, roughly 60% of working parents have or have considered taking a career break due to child care needs.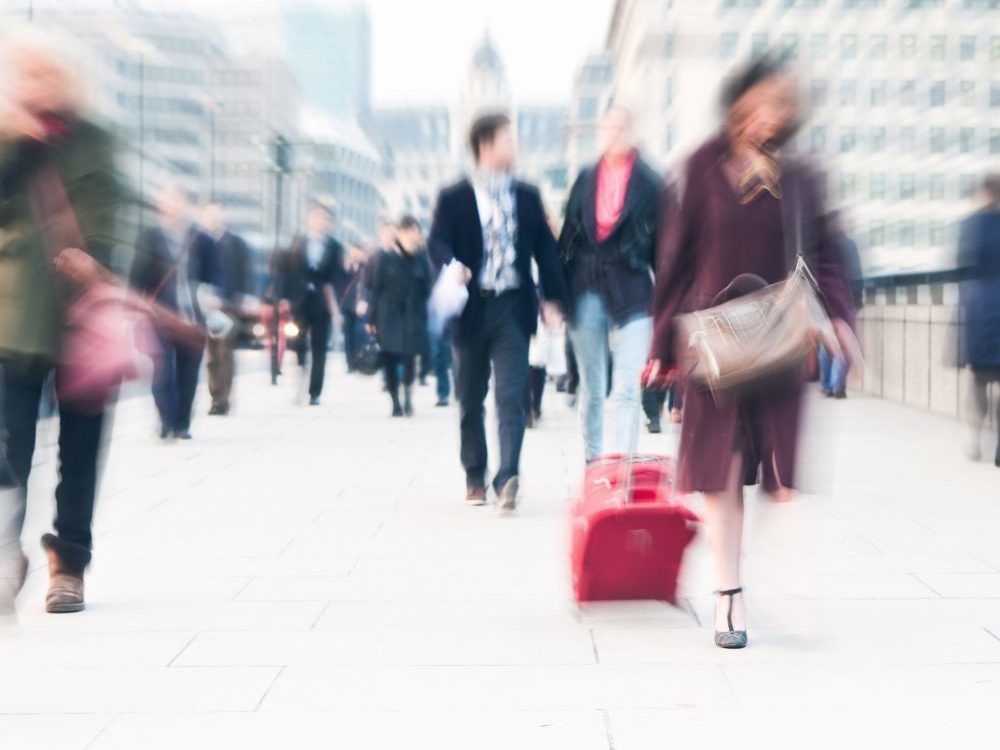 Au Pair USA is here to help with some of our most valuable tips when it comes to work-life balance and how an au pair can help, so you can reduce stress and increase joy in your working parent life.
Tip #1: Create a schedule.
Knowing what to expect for the week ahead can make your days less chaotic and more predictable. Most working parents think of their mornings as hectic, as they rush to get everyone out the door with lunches, snacks, diaper bags, laptops, and more. Not only can a schedule help you feel more empowered and organized with your to-dos, it can also help your children develop solid routines.
Hosting an au pair can also be the extra set of hands you need to help execute those routines. Au pairs can take on tasks like packing lunches and backpacks. They can also help your children get dressed, feed them breakfast, and even drive them to school in the morning or pick them up in the afternoon. Imagine if you could start your day with a workout or peaceful hot cup of coffee rather than trying to manage all those moving parts?
Tip #2: Re-evaluate your expectations.
Being a working parent means having a lot of responsibilities. It's easy to put immense pressure on yourself to do it all, all the time. It's important to set realistic expectations of what you can handle and what may need to be delegated or deleted from your list.
Tapping into your au pair for support when it comes to managing the list of childcare responsibilities can be a huge stress reliever. Imagine coming home from a long day of work and knowing the kids' laundry is done, their homework is complete, and you can simply enjoy spending quality family time instead of having to start your second shift of work at home. Hosting an au pair is a game changer for your working parent evenings.
Best decision I ever made for the whole family!

Cramer family
Tip #3: Prioritize self-care.
As a busy, working parent, it can feel like self-care never quite makes it to your list of priorities. Additionally, when you're responsible for caring for others, caring for yourself may seem like it takes away from them and is a selfish thing to do. This is absolutely not true! Prioritizing self-care isn't an indulgence; it's a necessity. With consistent self-care, you're not only rejuvenating yourself but also setting a positive precedent for your family.
The best way to care for others is to show up as the best version of yourself. And the best version of yourself comes from your practicing consistent self-care.
How can an au pair help you take care of you? With a flexible schedule, you can ensure you've got the trusted childcare you need to go to the gym or a yoga class, enjoy a dinner reconnecting with your partner or friends, or even take a hike or spend some quiet time alone. Welcoming an au pair isn't merely about added hands on deck. It's about inviting a world of diverse perspectives into your home, enriching your family's cultural fabric.
Work-life balance is an essential part of living a healthy life and modeling wellness and happiness for your children. While it can be tricky to navigate as a working parent, we hope you found these tips helpful and see how beneficial an au pair could be to your family's achieving better work-life balance.
Ready to explore a harmonious integration of work and family life? Discover the enriching experience of hosting an au pair with us, and you can apply for free! Au Pair USA has been supporting host families for over 30 years by providing flexible, affordable, and safe childcare solutions through the au pair program.