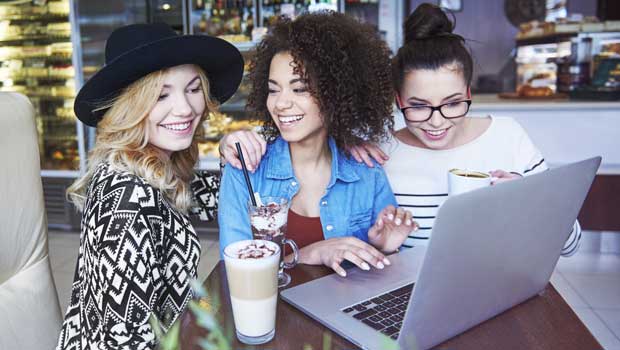 Communication is the key to any relationship. The more each party communicates the easier a relationship becomes. This does not waiver in the au pair/host family relationship or in their relationship with their Local Coordinator.
Host Family and Au Pair Monthly Contacts
Every month the United States Department of State requires all au pair agencies to have monthly contact with the au pairs they are sponsoring for visas and the families that host them. While this is a requirement from the U.S. Department of State, it is more of a pleasure for me.
I love that as a Local Coordinator for InterExchange Au Pair USA I get to know all of my families and their au pairs. I get to hear all the good (and the not so great) that goes on in their lives. They tell me all about sharing holidays and family events and the experiences they learn from each other. Each month I contact each family and au pair, first through a newsletter giving them up-to-date information, then through phone calls, emails and meetings.
The Local Coordinator's Role
I am here as a key part of the support system for all of my families and their au pairs during their time together. At InterExchange Au Pair USA, we want to make sure you are supported and helped and not left hanging, which is a huge benefit that you don't find with all child care options. I feel, as the Local Coordinator, it is extremely important to learn about and connect with all the families and au pairs right away. I want to get to know them so they feel confident that they can call on me if trouble arises. I let them all know that I am available for any questions or concerns at any time, not just our regular monthly contact. The more I know about each family and au pair, the easier it is for me to see how their family works and how to best help them work through any situation.
My families know that I am always available and I will always get back to them within 24 hours. They also know that anything they talk to me about is kept confidential and will not be shared. I will never go back to host parents and tell them something their au pair told me in private and vice versa. Yet I do tell everyone that while the concerns they are confiding in me may be small (or large), they will grow if they don't talk to each other about them. I always encourage everyone to go back and talk to each other. "Communicate, Communicate Communicate!" Our monthly contact should not be seen as a bother but as a building block for a great relationship.