---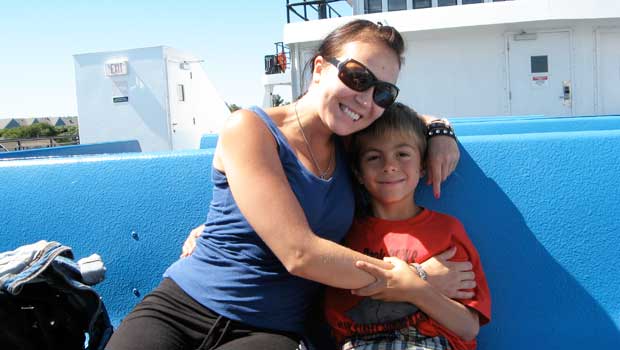 InterExchange Au Pair USA is a nonprofit organization devoted to promoting cross-cultural awareness through exchange programs. For more than 40 years, InterExchange has been connecting young people from all over the world with life-changing international cultural exchange opportunities. In turn, we provide a unique answer for families to host an au pair who provides affordable, flexible, live-in child care.
One of the first steps an au pair must take after she/he arrives at her/his host family's home is going to the Social Security Office to apply for a Social Security Card. A Social Security Card is the US Government's identification number for people who are either US citizens or who are legally allowed to work in the US, which is why Au Pairs need to get the card.
We advise you to wait until 10 days to 2 weeks after you arrive at your host family's home to be sure your arrival has been processed in the US Government's database. Some au pairs have successfully gotten their cards before this time, but we cannot guarantee it will work early. You must have the Social Security Card to get your driver's license and open a bank account, so this step needs to happen first.
Documents You Need To Bring
Before you go to the Social Security Office, be sure you have all the original documents you will need for the visit. A complete list of the documents is provided here. On that page's the left column, be sure you choose: "Adult", "Original", and "Noncitizen" to get the correct list of documents.These are the blue "buttons" indicated in the screenshot shown here.
The Documents are:
Bring your Original Passport with the US Visa attached inside.
Bring the Letter from InterExchange on InterExchange letterhead that you received before you arrived in the US that authorizes your employment. It is in your document packet that was sent to your home in your home country and is called the Travel Authorization Letter.
Bring Your J-1 Visa paperwork. It has the pink page stapled to the front of it marking it as Important!
Print your I-94 Arrival Paper and bring it along. Directions on how to print this once you arrive at your Host family's home is included in your Orientation Information Packet or contact your Local Coordinator for help. The link to the online form is here.
Fill out the Social Security Card Application. One should be included in your Orientation Information Packet, but if you need an additional copy, you can print one. Be sure your handwriting is clear and legible to make it easier on the staff person helping you.
This is the Number you receive once you sign in at the Social Security Office. See below for details.
Visiting the Social Security Office
Once you have all the documents together, it is time to visit the Social Security Office. A host parent will need to take you or contact your Local Coordinator for help getting to the office if a host parent is not available. The Raleigh Social Security Administration Office is located at 4701 Old Wake Forest Road, Raleigh, NC 27609.
Hours:
Monday: 9:00 AM – 3:00 PM
Tuesday: 9:00 AM – 3:00 PM
Wednesday: 9:00 AM – 12:00 PM
Thursday: 9:00 AM – 3:00 PM
Friday: 9:00 AM – 3:00 PM
Saturday: Closed
Sunday: Closed
Be sure to check that these times are still correct before going to the Office.
When you arrive at the office, you first must check in on the computer to receive your number (See #6 above). This is the number they will call when it is your turn. Expect to wait about 45 minutes to one hour when they are busy. We recommend going first thing in the morning and being there when they open at 9am when possible. Unfortunately you are not able to make an appointment for this visit.
After you have a seat and wait, they will call your number and you will proceed to the desk that you are told to visit to be helped. The staff member will ask to see all of your documents and will enter the information in the computer. Once they have verified everything and receive approval from the computer system, you will be done. Your Social Security Card will arrive in the mail to your Host Family's home usually in 2 weeks after your office visit. It is unusual to have problems, but if you have problems, please contact your Local Coordinator to help resolve the issues before you visit the office again.
Be sure you have added your name to the family's mail with the US Post Office so the Social Security Card will be delivered. Your Local Coordinator will have the information for you in your Welcome To Raleigh Packet you receive when you arrive.
Social Security Card Safety
Once you receive your Social Security Card, you will need to sign it and then put it in a safe place with your other important papers. Do not lose this card and never share the number with anyone. For tips about keeping your number safe and preventing identity theft, check out these suggestions from the Social Security Administration.