---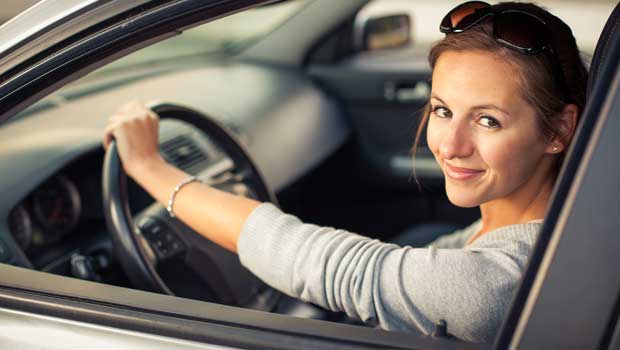 InterExchange Au Pair USA's Local Coordinator gets lots of questions about the process for Au Pairs to get their NC Drivers License. As part of the InterExchange Au Pair USA program, au pairs should arrive with their International Drivers License, which is a translation of their home license into English. The North Carolina Division of Motor Vehicles (NC DMV) is the agency that controls licenses, and it is a part of the NC Department of Transportation (NC DOT). The details below are specific to the Raleigh, NC area and are subject to change, so always check details for yourself to be sure you have the current information.
Step 1: Gather The Necessary Documents
You need to apply for and receive your social security card prior to getting your license. We recommend you visit the Social Security Office within your first 10-14 days of arrival, and card usually arrives within a week of your appointment with the Social Security Office. Au Pairs have 60 days from the day they arrived in North Carolina to get their license, so the timing of this step is important.
Host Families need to contact their car insurance company to request a letter of insurability to take along for the au pair. Be sure to allow time to receive it before going to the DMV.
There are 4 types of documents you need to take along to your appointment.
Proof of Age and Identity (Au Pairs use their Passport & Visa)
Proof of Social Security (Au Pairs use their Social Security Card)
Proof of Residency (Au Pairs use their DS-2019 Form AND I-94 Arrival/Departure Card)
Proof of Insurance (Au Pairs need a "Letter of Insurability" from their Host Family's Insurance Company)
Step 2: Know Which Tests To Take
Since au pairs are new residents arriving to North Carolina, and presumably have not lived here before, au pairs must take ALL of the following tests:
Written Test (taken on a computer at the DMV office)
Signs Test (both the regulatory and and traffic signs)
Vision Test (taken to be sure you can see clearly–bring glasses or wear contacts if you need them!)
Driving Road Test (taken in your car with a DMV Official riding along)
The written test is offered in English, Spanish, Japanese, Chinese, and Korean. Tell the Official if you would like to take the test in a language besides English.
Step 3: Study for the NC Driver's Test & Practice Driving
Here is the resource page from the Division of Motor Vehicles (DMV) about the Driver's Tests. You can download the Drivers Manual in English or Spanish, take practice tests, and find the signs for the signs test. Another resource for downloading the manual is available. One host family recommended this web resource to help study for the test. We recommend taking the sample tests on the DMV website. Manuals are available for free from the DMV offices, and are often included in the Welcome Packet from your Local Coordinator.
An important part of studying for the Driver's Test is to drive. We encourage Host Families to allow their au pairs to drive whenever they are in the car to supervise prior to taking the test to allow the au pair time to be comfortable with US driving laws. They will be taking the test in the Host Family's vehicle, so it is important the au pair is comfortable with this vehicle ahead of time.
Step 4: Make an Appointment at the DMV Office
Au Pairs can make an appointment to go for the testing, and we recommend you do. Here are a listing of all the Wake County offices and Johnston County offices, and you can pick the one closest to your family. Before you go to the DMV, be sure you have ALL of the required documents. Find a full list of the requirements here or see Step 1 above. Most offices are open Monday through Friday from 8am to 5pm, but there is a cutoff at each office for when they will start the last test of the day (usually 4pm). Having an appointment will reduce wait time and also ensure you get the test done before the day's cutoff. Step 5: Take the Tests When the au pair goes to take the tests, they will ask for all the required documents to begin the process. The written test is first and you will be able to see how you do as the test goes along (the number of correct and incorrect answers is visible on the screen).
Then you will take the signs and vision tests. For these you will look into a machine to describe the signs and what they mean. You will only have the shape and color to use to determine what kind of sign it is. The vision test asks you to name letters of the alphabet. Its a test of how well you know your ABCs in English.
The driving test on the road will only occur after all 3 other tests have been passed. The au pair will drive the Host Family's vehicle while a DMV Official rides in the passenger seat. He or she will tell you where to go and what driving maneuvers to do (parallel parking, three-point turn, backing up, etc). Through it all, remain calm and breathe!
Things to Consider
American cars are often much larger than cars driven in other countries. It can take time and practice for the au pair to be comfortable driving large vehicles.
Au pairs may be more familiar with driving standard (stick shift) cars, so driving an automatic car (which is more common in the US) can be different than home.
Some au pairs are coming from countries that drive on the left side of the road, so it takes time and practice to adjust one's driving to the other side. Au pairs from the United Kingdom (England, Wales, Scotland, Northern Ireland), Ireland, Japan, South Africa, Australia, and Thailand are among those who have to adjust their driving skills to drive on the right. Wonder why the world drives on different sides? Check out this article.
If an au pair needs more driving experience before taking the test or the host family is unavailable to supervise her/his practice driving, we encourage Host Families to consider driving school for a few lessons. We have had Host Families recommend Fuller Driving School and we are glad to recommend other schools that you have used. Email Suzanne at smiller@lc.interexchange.org with recommendations.
Having a GPS or smartphone with map direction access is not required but is encouraged for Host Families to provide their au pair, especially as she/he is learning to navigate a new city. Also printed directions to and from the Host Family's home to main attractions (school, after-school activities, etc) is helpful for Host Families to provide.
Our InterExchange Au Pair USA Blog has a great tip for creating a "Custom Map" for your au pair to begin to get to know the Triangle of NC and your family's routine and favorite places to go.
Safety First
Texting and driving is not just dangerous, it is ILLEGAL in North Carolina. A good rule of thumb is to only text when the car is set in park to be safe! If you need to read or answer a text, pull into a parking lot and park first.
Talking on the phone while driving is also dangerous. Many host families request their au pair not be on the phone while driving, especially when children are in the car.
The Drinking age in the United States is 21. Underage drinking is illegal.
Drinking and Driving is ILLEGAL! InterExchange Au Pair USA has a NO TOLERANCE Policy for Drinking and Driving. Mothers Against Drunk Driving (MADD) has lots of statistics and information about the dangers of drinking and driving.
Designate a driver who will not drink to be the one to drive home from a party or social gathering. If you find yourself stuck in a situation where it is unsafe to drive or ride with someone who has been drinking, call your Host Family, another au pair, or your Local Coordinator to pick you up. NEVER RIDE with someone who has been drinking!
ALWAYS wear your seatbelt. Even in a parking lot or your neighborhood. Seatbelts save lives!
When children are in the car, be sure to secure them into their car seats or booster seats properly, even when driving across a parking lot or just down the street. Safety is our first priority! Be sure to have the Host Family go over proper seat usage for the children with the au pair during family orientation.
Never leave a child unattended in a vehicle.
We recommend that Host Families review with the au pair all safety laws and family rules for automobile safety, including what to do in case of an accident. It is helpful to make a list of who to call and what information and pictures to collect from another driver in the case of an accident.