Our au pairs love their host moms for so many reasons! By just being there every day, these host moms have provided their au pairs with friendship, help, advice, inspiration, and love. They've helped to turn new cities into homes, and have formed lifelong bonds of family and friendship with their au pairs.
This Mother's Day, we'd like to extend a special thanks to all of the mothers who have been there for us and helped us grow throughout the years!
Lena's host mom is an inspiration and an understanding friend.
"I can't imagine my life without her," said Lena. "We are like best friends. I can come to her with questions, problems, and concerns."
Lena's host mom Erika's strength as a mother and a person has been inspiration for Lena. Whenever any issues arrive, the two work together to solve them. "I know she understands me", said Lena. "She is the best host mom in the universe!"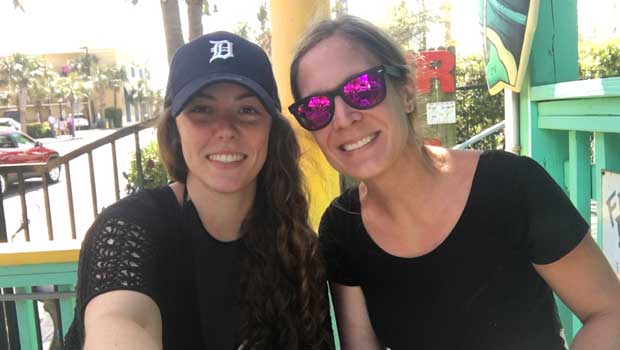 Aaron's host mom made him feel at home in the U.S.
Aaron says that his host mom made him feel welcome as soon as he arrived, making the transition from the U.S. to Mexico feel smooth.
On Aaron's birthday, he walked down the steps to start the work day, and his whole host family greeted him with a birthday surprise! "They all came into the kitchen singing the birthday song with balloons and gifts. This made me less sad about being away from my family in Mexico," said Aaron.
"Something that makes me feel like a member of the family is that she invites me to spend Thanksgiving and Christmas with them at Grandma's house," said Aaron. "I even have a stocking with my name on it!"
"If I have a problem, I know I can reach her out talk to her about it," said Aaron. "She will listen to me, be interested, and also give advice. She's my best friend and I know I count on her for everything."
"I am doubly blessed because I have two people that I could call 'mom', my Mexican mom and my American mom: my host mom."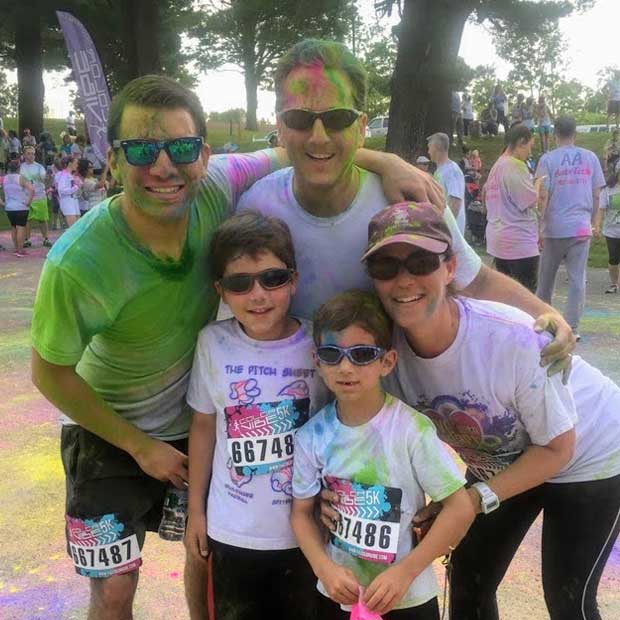 Jenny's host mom made her feel like family.
Jenny said she'll be "forever grateful" for having her host mom in her life! She appreciates her host mom for pushing her to try new things, and for giving her patience and love.
"I hope you can read these words, for all you do, for who you are," she said. "You helped to show me a whole new culture that I had never experienced before. You shared with me your life story and opened up your home to me. Now it's my own. You accepted me as a part of your family."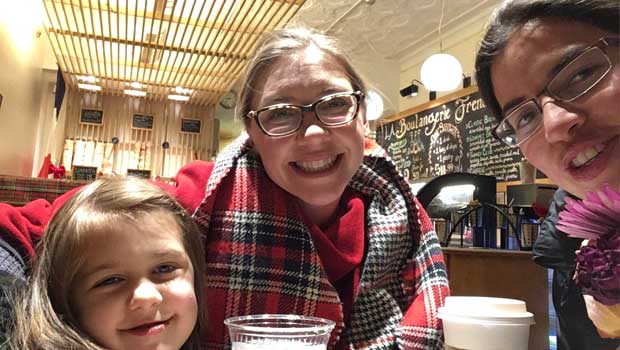 Jolene's host mom is a role model and helps her to achieve her goals.
"My host mom always makes time for me, no matter how busy she is! She has the warmest smile, biggest heart, and a role model for me!" said Jolene.
Some days, Jolene and her host mom talk about their days, share meals, and enjoy funny videos. But Jolene's host mom also helped her find a horse shelter where she could volunteer, organize daily adventures, and plan and achieve her life goals.
"I always feel a part of the Wiley family as if they are my own family!" Jolene said.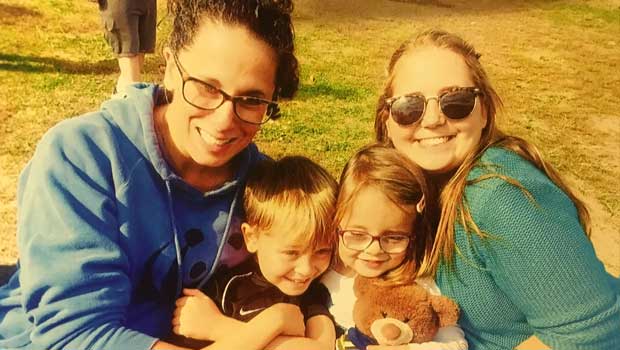 Nataline's host mom goes out of her way to be generous to everyone.
"My host mom has been absolutely amazing from the get-go!" said Nataline. "My host mom of five kids works harder than anyone I know."
Nataline and her host mom have become close over the past seven months, and she's so grateful to be with such a fantastic host family. "I struggled to get out of my shell in the beginning; my host mom pushed me (just like my mom would back home) to always go out and be confident in what I needed to do," said Nataline.
Her host mom always makes Nataline – and "everyone she comes in contact with" – feel special. She always includes Nataline in trips and family days.
"My host mom is such a genuine, kind-hearted human being and deserves nothing but the best," said Nataline. "Thank you for everything that you do to make my stay memorable. It never feels like a job. It really is such a pleasure being with you and your girls. Thank you for loving me the way you do! Thank you for caring so much and making me feel special."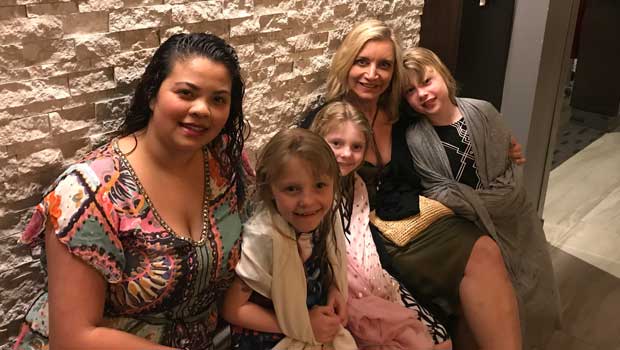 Alisson's host mom is a trustworthy and supportive friend.
Alisson's host mom is, among other things, a neuroscientist, a fashionista, a fantastic mom, and a great friend.
"She is always kind and nice to me and what I really like the most about her is her great taste in music and fashion said Alisson. "She grew up in Santa Cruz, California, which is an amazing and groovy place, which makes me understand why she is so amazing."
"I think that she is the most amazing host mom because she makes me stronger, independent, responsible, and thoughtful," explained Alisson. She has also inspired Alisson to read more and learn more about American culture – specifically photography, classic movies, and fashion.
She's not just a host mom, but she's a trustworthy and supportive friend who is there for her when she's needed. "I think she is a great woman and I admire her so much," said Alisson. "I feel so thankful and blessed to be part of her family and the most important to have such a wonderful host mom."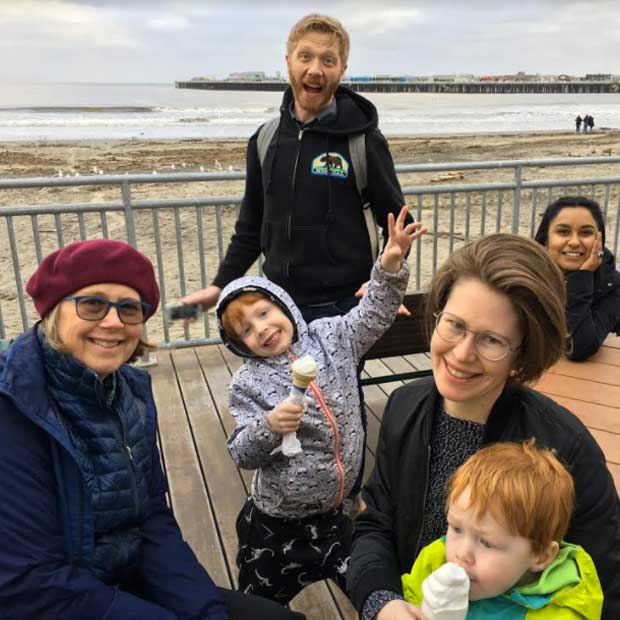 Gabriela's host mom is a source of both comfort and inspiration.
When Gabriela thinks of her host mom, the feeling that comes to mind is inspiration. "She's always inspiring me to be better in so many aspects," she said. Her host mom's support and kindness has helped Gabriela to integrate into her host community.
"No matter what, she's always nice, patient, calm, and positive!" said Gabriela. Getting to know her host mom has inspired her to learn more and to be more positive. "Maybe because she reminds me my own mom," she added.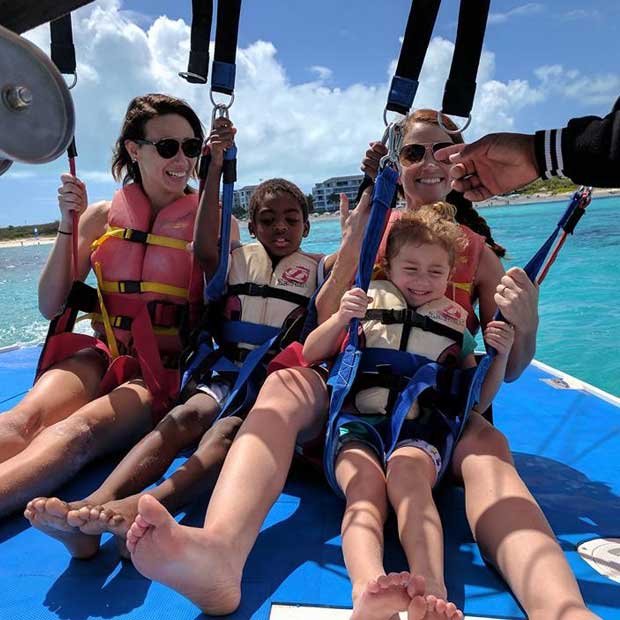 We are grateful to these host moms for the positivity and light they've brought to our au pairs' lives. Happy Mother's Day!