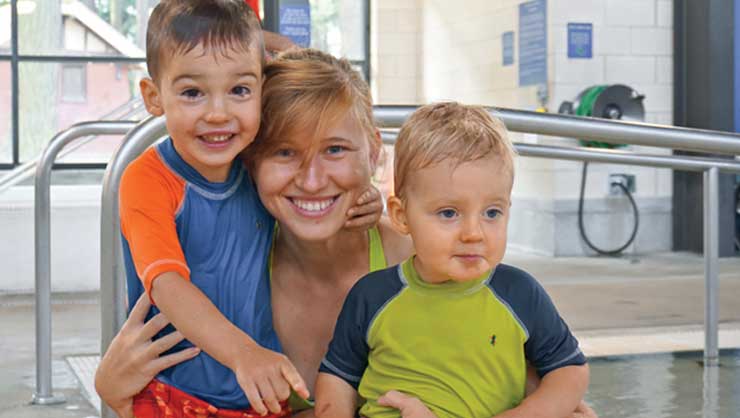 Whether you're a first-time host family or a seasoned veteran of the InterExchange program, it's important to be intentional when approaching each au pair year. What are some secrets to success to make the most of your limited time with your au pair? To answer that question, we went straight to the best source of wisdom… our Local Coordinators!
Here are five secrets of success for a wonderful year with your au pair.
Dig deep to minimize surprises.
Minimize surprises- I say this over and over during interviews. Be sure you talk about everything under the sun when doing final interviews and then talk weekly from the match till arrival. The communications groundwork you do during that time will pay off!
Suzanne Miller in North Carolina
Utilize the Host Family Handbook.
Use the Host Family Handbook and fill out the questions before your au pair arrives. This allows you the time to really think about how your family 'ticks' and will alleviate any responsibility and communication issues that may arise.
Lynne Ainge in New Jersey
Treat your au pair like family.
First and foremost, treat your au pair like a part of the family. Give them a big warm welcome when they arrive, make them feel comfortable in their new home. Include them in meals and family outings. If you open your life and your home to them and make them a part of the family, it's much easier to instill trust and create an environment for open communication, which is the next piece of advice – talk it out, always.
Ellen Hogan in New York
Share expectations.
My favorite advice is to find a way to name and share what you expect from the experience and each other. Many conflicts or disappointments are from unnamed or unshared expectations.
Tauryn Beeman in Washington
Form a friendship.
Build a relationship with your au pair outside of the relationship she has with your children. Each parent should find ways to talk to the au pair as a person, not just a caregiver. For example, my husband loves to cook and while he prepared dinner, he would have a nightly conversation with our au pairs. I, on the other hand, would invite them on my daily jog or to get a pedicure. Take opportunities to build a relationship without the children and you will find that resolving issues becomes much easier
Theresa Edwards in Missouri