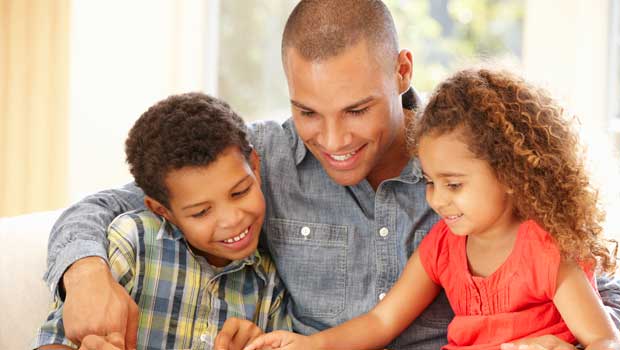 Scientific studies have proven time and time again that learning a second language at an early age helps to develop young brains more quickly through critical thinking, memorization, and problem-solving.
Perhaps the most unique benefit of hosting an international au pair through InterExchange Au Pair USA is the direct access your kids will have to a nurturing foreign-language speaker. In fact, many of our host families choose au pair childcare to enforce a second language that their kids are already learning.
Au pairs want to and are excited about sharing their languages and cultures with their host families. Host dad John, in Seattle, told us what Dutch au pair Marrit does to help his kids practice her language.
Marrit covers our entire home in sticky notes with the Dutch, Frisian, and English words for every conceivable household item. I open drawers to find yellow pads labeled "lepel" covering the spoons. I open the fridge to find "koelkast" posted on the "duer".
If you express an interest in having your kids learn your au pair's native language through daily play and conversation, most au pairs are more than happy to participate.
As an added bonus, this will also help your au pair improve their English. Au pairs will learn new vocabulary and grammar as they teach words and phrases in their own language to your family. It's a win-win for everyone!
Here are some ideas to get your au pair and kids exchanging languages and cultures through everyday activities.
Songs
In a post-Barney world, we now have songs for waking up, cleaning up, eating our food, and going to bed. What more natural way for kids to learn a new language than to learn the same types of songs from other countries? The alphabet and numbers songs from your au pair's host country are also great options to have everyone singing in no time!
Label household items
It's not just a trick to help high school students pass Spanish class! Labeling household items in your au pair's native language, as well as in English, will help your au pair and children retain common vocabulary words. Try toothbrushes, kitchen appliances, bedroom furniture, and electronics to start.
Storybooks
Even if your kids won't know all of the words in a picture book from your au pair's home country, reading storybooks and talking about the premise of the story is a great way to learn about different cultures' folktales and traditions, as well as new words. Beautifully illustrated books are much more fun to learn from than a textbook!
Art projects
Do you have budding artists at home? Ordering coloring books with descriptive text in other languages is a great way for kids to learn new words while their brains are actively thinking about the colors and scenery they're completing. With your au pair's help explaining the theme and words in the book, their understanding of what they are creating will be absorbed while also learning about a new culture.
Have fun practicing a second language with your au pair!