If you ask any parent out there what their primary concern is when it comes to selecting childcare for their children, the answer will likely have something to do with safety. How attentive is my caregiver? Will the environment be baby-proofed? What about if my child is outdoors—swimming, in a car, at the park? Peace of mind when it comes to your child's safety is essential when you leave your child anywhere or with anyone. The same goes for au pairs. So you may be wondering: are au pairs safe? Here's what you need to know.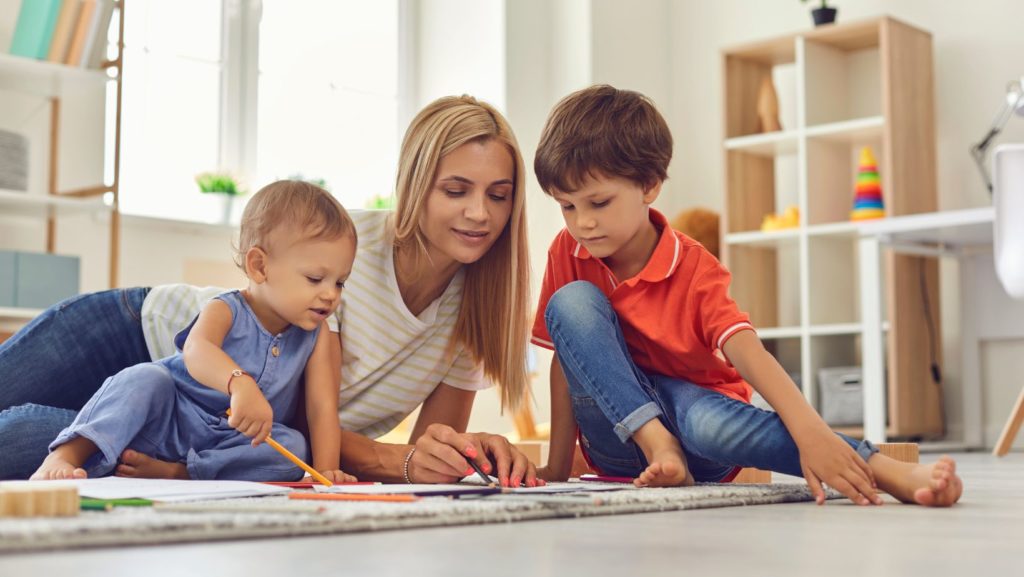 Au Pairs Rules
Before a host family is able to even view an au pair's profile, that au pair has been through a rigorous screening process.
Au pairs spend months applying to be part of the au pair program, undergoing the following vetting processes:
criminal background check
medical examinations
personality assessments
English evaluations (for non-native speakers)
obtaining international driving permit
Au Pairs are also required to have a minimum of 500 hours of childcare experience (most have more), at least 200 hours working with children under age 2 to be eligible to care for babies, and verified professional references. Once these initial checks are passed, au pairs complete an in-person interview in English to ensure they're able to communicate effectively and have a genuine interest in caring for children.
Once a host family has matched with their au pair, it's time for au pair training to begin. Au pairs complete a comprehensive training consisting of over 32 hours of content covering topics related to child development and child safety. Included in their training specifically is a course covering CPR and First Aid through the American Heart Association. This training remains available to au pairs throughout their program year so they can review its content at any time.
Once an au pair arrives at the host family's home, there are additional rules to ensure both the au pair's and the host family's safety. For example, while au pair schedules are flexible, they may only work a maximum of 10 hours per day and 45 hours per week. This ensures that au pairs are able to rest in between shifts and be present and alert to care for the host family's children.
Finally, local coordinators check in monthly with both the au pair and host family as a way to ensure the U.S. Department of State regulations are being followed, and everyone is continuing to feel safe and satisfied with the relationship and care.
Au Pair Safety Tips
As a host family, it's important to set safety guidelines from the get-go. You can do this by brainstorming a list of questions centered around safety that you can ask au pair candidates during the interview process. Once your au pair arrives, have a document that explains the safety rules of your home. Many host families decide to create a safety rulebook or guidelines for their homes. Besides outlining rules, this safety guide often includes important phone numbers and emergency procedures for reference. For example, letting your au pair know where you keep the fire extinguisher, teaching them your emergency evacuation plan, and giving them a list of phone numbers of trusted family members or friends in case they can't reach you are good ways for them to feel well equipped in a potentially unsafe situation.
As live-in childcare providers, au pairs can often easily learn and adapt to the safety needs of your family. So when you're wondering, "is an au pair safe," you can rest assured that with Au Pair USA, the answer is yes! If hosting an au pair feels like the right next step for your family, you can get started by applying for free. Or, visit our website to read about our au pair host family experiences.