---
Every au pair and host family match is unique, and we know that yours is going to be special. Are you unsure of how to choose the right host family for you? This feeling is normal and to be expected; it's a very big decision!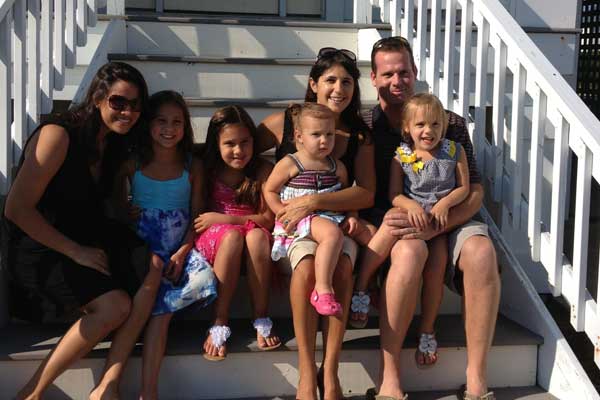 Keep an Open Mind
A family may surprise you, even if their initial profile doesn't seem like a fit. Take every interview opportunity you can and come into the conversation with an open mind. A quick tip – be sure to be on time to your calls since punctuality is an essential value in American culture.
Don't Base Your Decision on Location
You may have an area of the U.S. that you want to live in, but this isn't a good way to choose your host family. It's much more important for you and your host family to get along, have the same goals, and be a strong team. Use your vacation time and travel month to see your favorite American cities.
Age Range Matters
Take time to think about your personality and the age range of the kids that you want to care for.
Babies and toddlers require a personality that is okay with staying home and sticking to a routine. Older children need a strong driver for their various activities. If you like to be very active, a baby may not be the best option. If you are a more calm, introverted au pair, older children who require high energy may not be a good fit.
Pay Attention to Personalities
You and your host family don't need to be exactly the same, but your personalities do need to work together to create a successful relationship. You can uncover this by asking as many questions as you can! Here are a few to get you started:
What do our weekends look like when I join your family?
Do you want me to speak my language with the children, and when will I have the chance to use my English?
Are there any specific rules in your home that I need to follow?
If the children are in school, what do you imagine my day will look like?
If you don't understand an answer, ask the host family to explain further. Pay attention to the host family's lifestyle and values and consider if that's the way of life that you want to take on for one year.
Speak with Former Caregivers
An outside opinion can be helpful when discovering what it's like to care for a host family's children. Ask the host family if you can speak with their former au pair, nanny, or caregiver. This is also a great way for you to get some advice on how to be the best au pair that you can be.