How COVID-19 has presented new education opportunities for au pairs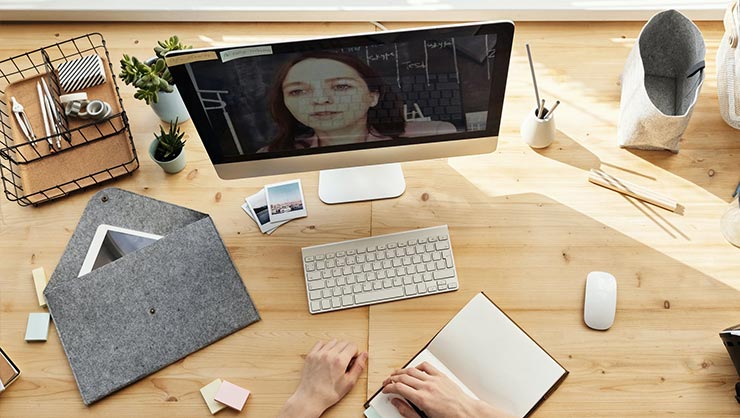 A favorite idiom reads, "every cloud has a silver lining." During COVID, one of those silver linings is the choice of thousands of online course opportunities across the United States. As part of the J-1 Cultural Exchange Visa program, au pairs must complete 6 credits (or 60 contact hours) of in-person classes to receive a completion certificate. With most face-to-face courses moved to an online platform during the pandemic, Au Pair USA currently has approval from the U.S. Department of State to accept online courses, with some conditions. There are many opportunities across a broad range of subjects, including synchronous (set time for classes) and asynchronous (pre-recorded). Once in-person classes return, the online option will no longer exist, so jump in and find a course that suits you!
Two large-scale platforms for online courses are Coursera and edX. Both include thousands of university-level courses across many subjects. Please remember that courses must be academic and offered by a fully accredited, post-secondary (university-level) institution in the United States. Hobby subjects like exercise and art courses are not sufficient. Know that weekend courses specifically designed for au pairs will frequently count for fewer credit hours than advertised. Au pairs are responsible for submitting classes to be pre-approved for credit by Au Pair USA before signing up. If an au pair wishes to extend, courses must be completed by the beginning of the 11th month.
This spring and summer, au pairs could choose classes not usually offered in their local colleges. Riccardo from Colorado has been able to use skills he learned in his Yale University course, The Science of Wellbeing, as an au pair. "I did exercises on patience, listening, and stress relief. The class helped me understand that you don't find happiness with material things, but that happiness comes from within."
Teale from New Jersey loved learning about the city and culture of Miami through BMCC. "We had virtual tours of the city as we learned about the diversity, history, and architecture. The teacher incorporated games for the students to make connections with each other, and I met other au pairs in my area through the class."
There are a wide variety of English courses available online. Akane in New York attended the University of Pennsylvania's Coursera class, English for Science, Technology, Engineering, and Mathematics. "It was interesting to obtain ideas and news of the latest environmental issues throughout the course. I recommend this course for someone eager to expand their academic vocabulary."
Here are some tips for successfully keeping up with an asynchronous class:
It is essential to have a schedule and budget your time. It's easy to skip one class and then another until you're entirely behind.
Most online portals will have some kind of chat or community groups for your class. Use them as you would the classroom to meet other students. Ask your teacher/professor for help navigating these groups if you can't find them.
Even though a class may be asynchronous, reach out to your teacher/professor if you're struggling and need help.
Talk with your local coordinator, remember to submit classes for pre-approval, and explore all the online course possibilities while you can!